Midtown Dickens: Sound Of A Shapeshifter
'Only Brother' by Midtown Dickens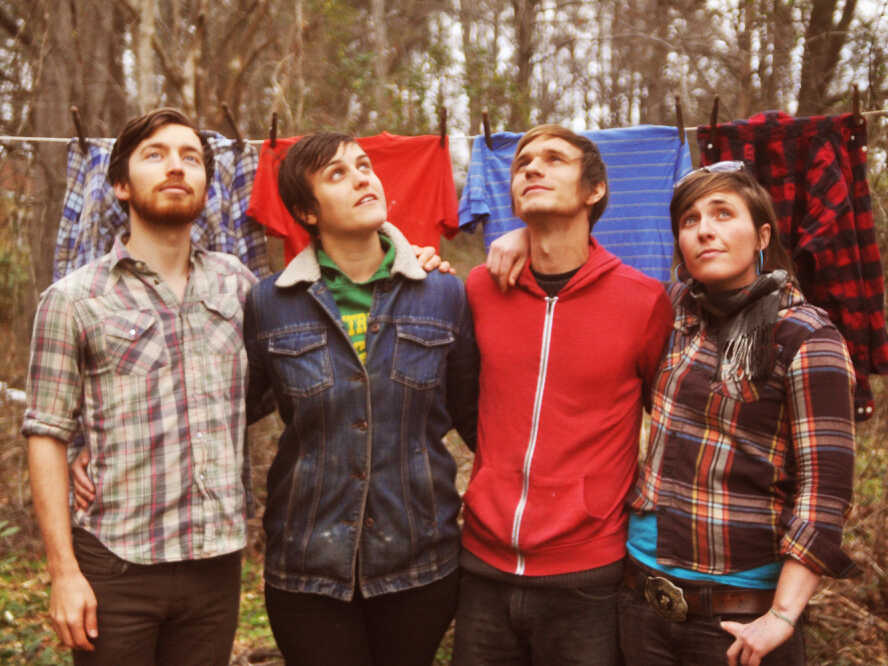 Thursday's Pick
Song: "Only Brother"
Artist: Midtown Dickens
CD: Home
Genre: Folk
"Only Brother," the first single from Midtown Dickens' new album Home, sets a twangy tone for the North Carolina band's most nuanced and beautifully produced album yet. The track opens with a booming, finger-picked guitar and a mandolin being played with a slide, as well as a clarinet; Midtown Dickens is known for playing instruments its members found in someone's basement. Along the way, the song does what the group does best: It resurrects old folk and bluegrass sounds and injects them with verve, quirkiness and modern ideas.
"Only Brother" is full of shape-shifters: A bear lives inside a man; a raccoon becomes a dog. It's got a touch of the grotesque, too, like something out of an Annie Proulx story. It's mysterious, and yet it invites listeners to sing along. Catherine Edgerton's piercing voice (somewhere between Zooey Deschanel and Iris DeMent) leads the way as she sings a lonely anthem: "I am my only brother, but this cavern is not my home / I will stand with my only brother in cavern or in stone."
Founded by best friends Catherine Edgerton and Kym Register, the homegrown band has been touring the country playing small clubs and living rooms. Just last year, though, it took a big step toward national recognition by touring with The Mountain Goats. Now, with Home, Midtown Dickens is ready to invite the rest of America onto its front porch.
Related NPR Stories
Web Resources