Which Kinda-Famous People Did 'Dancing With The Stars' Cast This Time?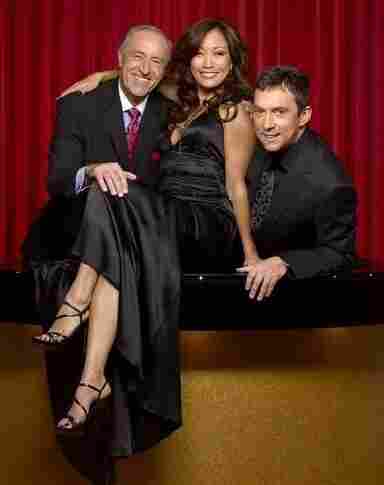 Dancing With The Stars made its casting announcements this morning on Good Morning America. And some of them may be people you've heard of!
You know Martina Navratilova, probably! She played tennis! And you know Gladys Knight! She sang "Midnight Train To Georgia"! And you know Melissa Gilbert, who played Laura Ingalls, maybe! If you like football, you might know Donald Driver, of the Green Bay Packers, who has a great smile and is generally very appealing! Perhaps you know Sherri Shepherd from The View or 30 Rock or saying unusual things that wind up on YouTube!
Admittedly, you do then get to people like ... Urkel. Jaleel White, who played Family Matters neighbor Steve Urkel and will — I am almost willing to bet — do at least one themed jive in which he's dressed as a nerd, represents Bad Sitcoms Of The '80s. Roshon Fegan is the obligatory Disney Channel star, William Levy is here on behalf of telenovelas, Katherine Jenkins is a classical-style singer whose friends will probably really make fun of her for this, Maria Menounos represents entertainment television talking heads, and singer Gavin DeGraw keeps getting covered on American Idol, so he must be doing something right.
And then there is Jack Wagner, whom some of you know from Melrose Place and some of you know from dating Heather Locklear, but whom woefully few of you probably know as General Hospital's fluffy-haired Frisco Jones and, in his spare time, a bad pop singer of the '80s. (And I should know, because I saw him live once.) (Okay, twice.) (Be quiet.) If you need a refresher, here he is on Solid Gold, singing all his big hit. [Sic.] If you want to see his stellar work on General Hospital, please watch this clip on YouTube, which is helpfully called "1989 Frisco's Return — Tony's Forklift Accident pt1." Oh, Tony's forklift accident! How terribly moving I probably thought you were at the time.
If you're looking for a ringing endorsement of this cast, you won't do much better than the words that flew into my mind at the moment I saw the list: "I've seen worse!"