In Berlin, Revolutionaries Of Sound Meet At MaerzMusik
In Berlin, Revolutionaries Of Sound Meet At MaerzMusik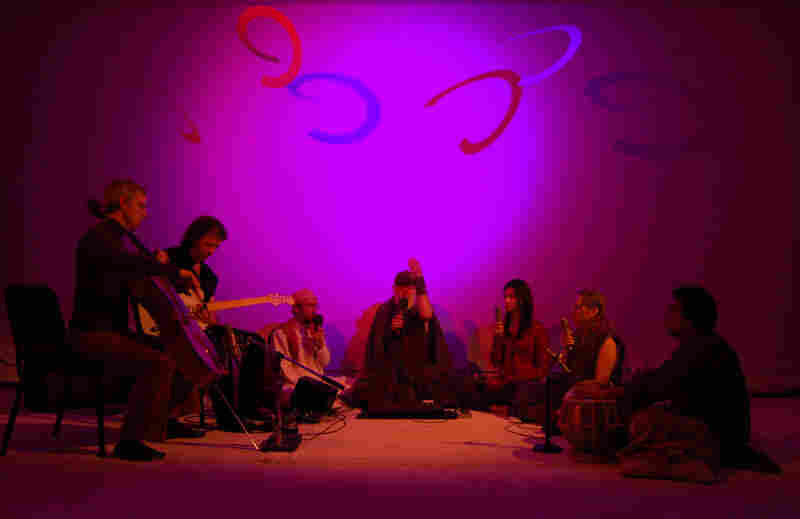 The Haus der Berliner Festspiele is brimming with activity as staff prepare for one of the world's largest avant-garde music festivals, MaerzMusik, which begins this Saturday and continues for two weeks.
Matthias Osterwold, the Artistic Director, says MaerzMusik is unique in bringing cutting edge music to the general public.
"Many of the things we present are somehow new, so they can't be based on conventional patterns of perception."
Osterwold says the festival is itself experimental, as concerts will be held in both traditional and non-traditional settings throughout Berlin.
Avant-garde veteran La Monte Young and his wife will come from New York to transform Villa Elisabeth on Invalidenstrasse into a Dreamhouse installation with drone music and magenta lighting.
The Sonic Arts Union, who were pioneers in using handmade electronics in the 1970s, will also fly in from New York to make a rare appearance.
"This maybe sounds old fashioned- we have these old chaps close to 80 years, but they were the revolutionaries, inventing things that are now used by very young people, so I'm happy to say we can present their life work," Osterwold says.

At the Botanical Gardens in Dahlem, plants are the instruments during a performance of John Cage's "Branches."
"This year, we have a main focus on the heritage of the American composer John Cage," Osterwold says. "It's his 100th anniversary of his birth, and Cage was someone who opened up the idea of what music could be."
John Cage is known for redefining the role of the composer in music. The composer became less important, while chance, environmental sounds, and altered instruments took on more meaning.
Anouschka Pearlman/NPR Berlin
New Yorker Annie Gosfield works with sampled sounds, including prepared piano, which Cage popularized.
"He experimented by putting things inside the piano, which was his way of preparing it, and I think the first thing he did was put a pie tin on the string so you wound up with this very metallic sound."
On a quest for new sounds, Gosfield went to Nuremberg to record in factories.
"Machine sounds are also a very important part of what I do. So it's just this idea of having a more open approach to 'What is music?' Sometimes it's what people consider noise."
Her composition is titled "Lightning Slingers and Dead Ringers." The piece will be performed at Berlin's cult club "Berghain" on March 21st.
"Traditionally, a concert would be more traditional. It would be in a concert hall, so the idea of doing this big, varied electro acoustic concert at a giant club is very fun for me," Gosfield says.
For the experimental music community, the revolution continues in Berlin.