Paragliding 101: Great-Great-Granny Soars To Record
Paragliding 101: Great-Great-Granny Soars To Record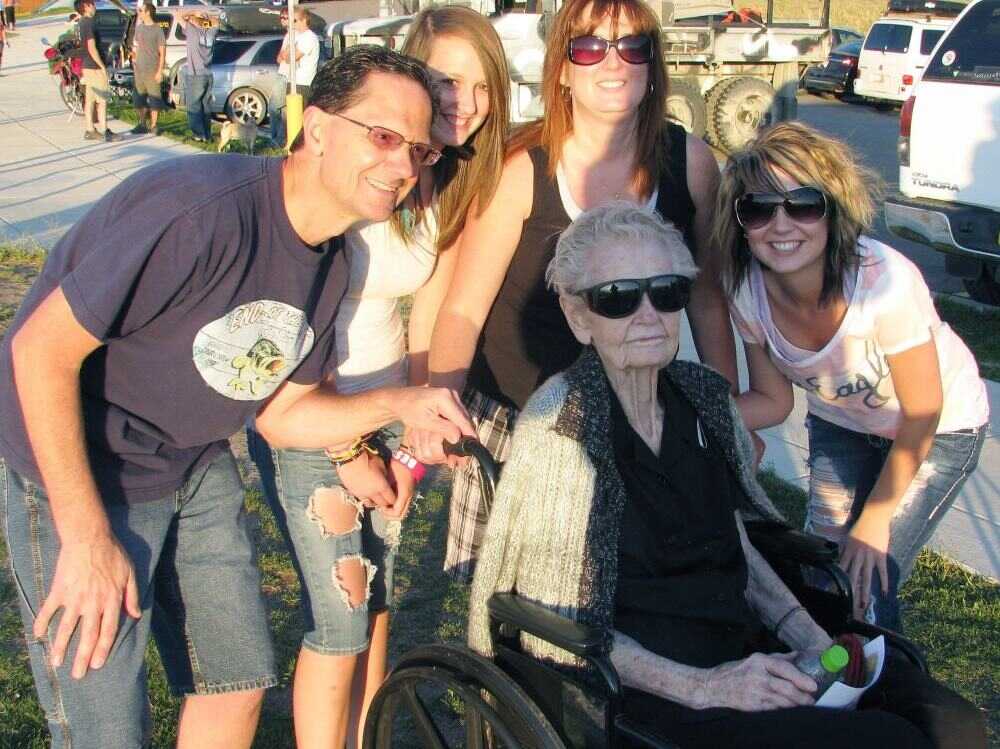 AP/Guinness World Records
For her 101st birthday last September, Mary Hardison took to the sky for her very first paragliding trip and soared to a Guinness World Record.
"I felt very serene, I looked all around, and looked at the buildings, looked at the mountains," she said.
With her family cheering hundreds of feet below, Hardison soaked in the view.
"There was a whole flock of little grandkids and great-grandkids that had signs that said happy birthday for me while I was up in the air," she said. "And I just enjoyed looking around."
The great-great-grandmother from Ogden, Utah, was officially recognized Tuesday as the "Oldest Female to Paraglide Tandem." Guinness World Records doesn't have a record of anyone older, male or female, who has ever paraglided.
Hardison didn't even know she was setting the record. The whole thing was a bit of a lark.
"I'm one of those people that do things on the spur of the moment," she said.
She's also not one to be outdone. After her 75-year-old son took up paragliding, she says she didn't want him to do something that she couldn't do.
This isn't the first time Hardison has done something that might be considered beyond her years.
"On my 90th birthday, I went to Disneyland and went on all the adult rides that were open," she said. "So I'm just not at home here sitting and moaning and groaning 'cuz I'm old."