Sigur Ros, Norah Jones And Danger Mouse, More
Sigur Ros, Norah Jones And Danger Mouse, More
It's been two years since Iceland's dreamscape sound artists Sigur Ros scrapped the band's sixth album and went on indefinite hiatus. But the group is back now with plans for a new record this year. Hear a sneak preview of the new music on this week's All Songs Considered, plus a collaboration between Danger Mouse and Norah Jones.
Also on the show: Former Fleet Foxes drummer Josh Tillman returns with a solo album under the name Father John Misty; We spin new music from our favorite artist from this year's South by Southwest festival, Patrick Watson, and one of our most surprising discoveries, Gashcat; and NPR Music's most recent member, Saidah Bount, joins us to share one of her favorite new discoveries.
New Music From Sigur Ros, Norah Jones And More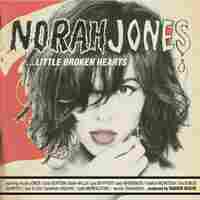 Gashcat
Song: The Morning Sun
from Reunion!
Learn more about this release on Bandcamp.
Sigur Ros
Song: Ekki Múkk
from Valtari