Grace Weber On Mountain Stage
Grace Weber On Mountain Stage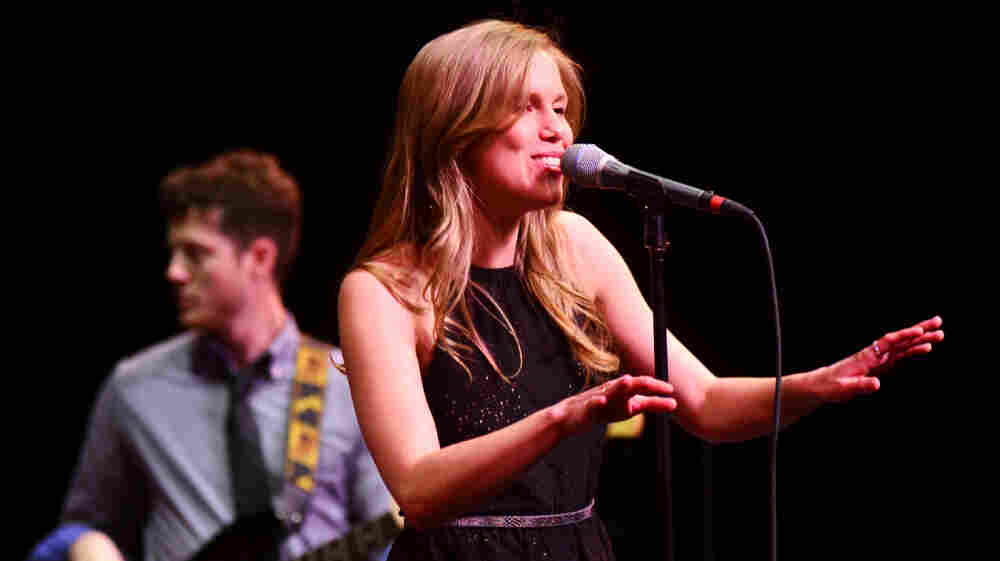 Brian Blauser/Mountain Stage
Set List
"Stay or Leave"
"Baby Come Down"
"Leave the Light On"
"And Heart"
"Everything to Me"
Singer-songwriter Grace Weber makes her first appearance on Mountain Stage, recorded live at the Culture Center Theater in Charleston, W.V. Originally from Wauwatosa, Wisc., Weber began honing her soul-inflected pop voice at a young age by singing in local choirs. At 23, the recent NYU graduate has appeared on Harlem's famed Showtime at the Apollo, as well as at the Kennedy Center, at the Ella Awards and on The Today Show. In 2009, Weber was selected from hundreds of thousands of applicants to sing on The Oprah Winfrey Show.
Not content to interpret the music of others, Weber co-wrote every song on her debut album, Hope & Heart, alongside pianist and bandmate Julian Pollack. The pair met while studying at NYU, where their dorm rooms shared an adjoining practice room. Along with Pollack, Weber is backed here by Deen Anbar on guitar, Lee Pardini on bass and Adam Jackson on drums and backing vocals.
This Mountain Stage performance was originally published on May 2, 2012.