Power Puff: Flex Your Culinary Muscle With A Souffle
Nicole Spiridakis for NPR
Souffle. Just a whisper of the word strikes fear into the heart of the most accomplished (not to mention inexperienced) home cook. First, the neurosis: Are the eggs fresh enough? Will it rise? What if it comes out horribly misshapen? Then, the biting of the fingertips: Did I whip the egg whites to the correct consistency? Will green garlic work with the asparagus? Was I nuts to try strawberries? Finally, the calm reward: This tastes delicious. What was I so worried about? Souffles aren't so difficult to make after all.
Er, maybe that's just me.
Originally I thought about calling this "souffle making for dummies" except that none of us are "dummies," and such wording would deflate my premise: that souffles can easily be accomplished by all regardless of experience (or nerves).
The general impression, though, is that souffles are tricky. For me, at least, it's more a mental trickiness than a literal one. When I tricked myself into believing I could accomplish this culinary feat, I immediately won 80 percent of the battle. Confidence is imperative.
If it helps, you could also view a souffle as a sort of glorified omelet — this description courtesy of my husband — to help take the edge off your trepidation. However you approach it, the best way toward souffle success is simply to take a deep breath and begin.
I bested my souffle-making fears years ago, when the image of a softly steaming, softly puffed, softly melting marriage of egg and cheese and cream got me delirious enough to overcome any worries of failure. In truth, I can't recall how that first attempt turned out, but it must have been good enough for me to keep going. I haven't stopped.
About The Author
Nicole Spiridakis lives in San Francisco and writes about food, travel and her native state on her blog, cucinanicolina.com. Her work has appeared in The New York Times, the San Francisco Chronicle, chow.com and other publications.
I've made a velvety spinach and Parmesan souffle that my octogenarian friend Josie called "divine" and which we savored slowly with glasses of rose on a chilly December evening. I've also made a sweet potato souffle flavored with a little Gruyere cheese that was devoured quickly as a late afternoon lunch. I've made little strawberry souffles — just strawberries, egg whites, a bit of sugar and cornstarch and vanilla — inspired by the spring bounty at my farmers market. I've made cheese-only souffles and souffles full of bittersweet chocolate and souffles that rose beautifully and souffles that fell within 20 seconds of leaving the oven.
They all tasted absolutely wonderful.
One key to success is to banish visions of cratered and fallen souffles. That is inevitable and happens to the best of them within minutes of being removed from the safe haven of the oven. Do not fret if your souffle is not the ideal of aesthetic perfection. It doesn't affect the taste. I've found that souffles are almost always delicious regardless of appearance.
Souffles have other things to recommend them. For one, they're cheap. The main ingredients are typically eggs, cheese (not too much) and milk. You can be creative: Try incorporating different vegetables depending on season (pumpkin and sage in October is a favorite). They taste great even once "fallen" and make for fine leftovers. I have enjoyed last night's souffle for many a lunch. Dessert souffles are surprisingly simple to put together and create an impressive presentation for such little effort. Finally, many are flourless, a boon to gluten-free folk.
At its heart, souffle-making is a fairly simple endeavor. Most recipes call for first making a roux (a combination of melted butter and flour), invariably causing some forehead clutching when it doesn't seem as though the sauce will thicken enough, and then, like magic, it does. You steep fresh rosemary or thyme and green onions in hot cream. You separate eggs and measure out cheese. You butter a souffle dish and scatter it with Parmesan, and then you whip the egg whites until fluffy but not stiff, fold them into the base, slide the whole concoction into the oven and cross your fingers.
After taking that deep breath and sending your souffle to the depths of the oven, it's good to turn your attention to the rest of the meal (a salad, roasted potatoes, sauteed greens and garlic) to distract yourself. Invariably it will emerge golden brown, gloriously puffed if only for a moment, redolent of cheese. I always burn my fingers while extracting the first slice. It's worth it.
---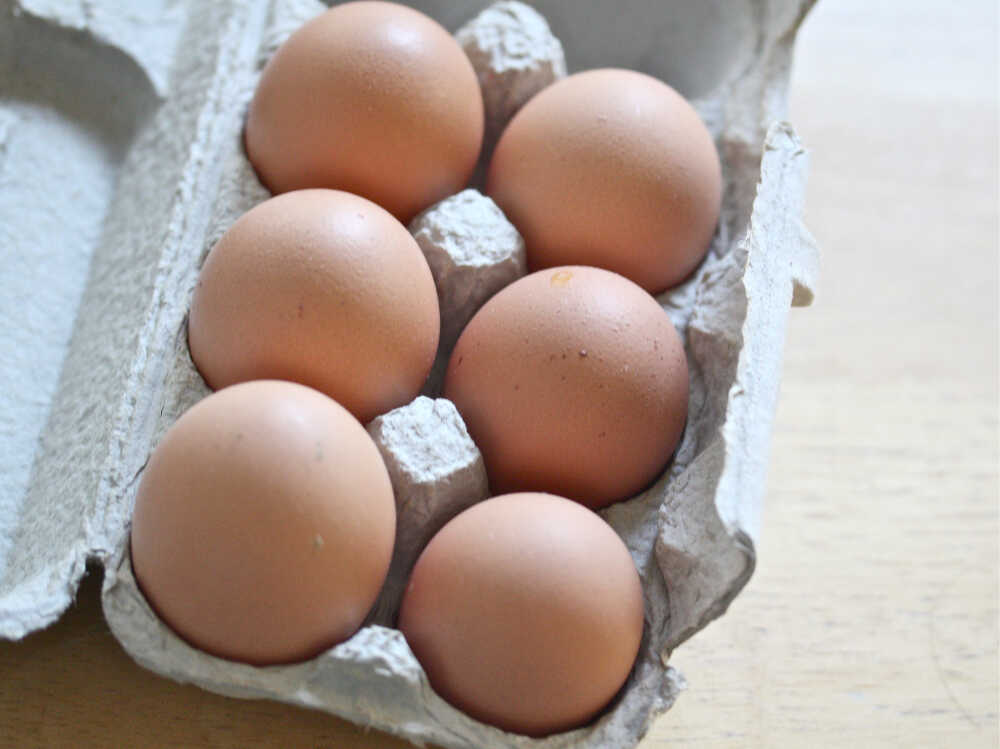 Nicole Spiridakis for NPR
Souffle-Making Tips
Nicole Spiridakis for NPR
Use the freshest eggs you can get. This means that those eggs you've had kicking around the refrigerator for a few weeks might not be the best to use in your souffle. If you have laying chickens, you're all set, but for the rest of us, a fresh box from the farmers market or supermarket will work fine.
When separating the eggs, be careful not to leave even a speck of yolk in the whites (though if you do, all is not lost; it's just that the whites whip better when entirely yolk-free). Eggs just out of the refrigerator separate more easily, but make sure to get the whites to room temperature before whipping, as they will whip to a higher volume when not cold — important in a souffle, as you want that thing to puff up as high as possible.
Make sure the bowl in which you whip the egg whites is absolutely clean and dry, as are the beaters for your mixer. Once whipped, work quickly but gently to fold the whites into the souffle base. The goal is to maintain as much airiness as possible before baking.
Purists may argue that making the base the same day you plan to bake the souffle is the only way to go, but I've found that it doesn't make much difference. To save time, I've precooked the base a few days in advance with no adverse effects.
Make sure to bring both the prepared base and the egg whites to room temperature before completing the recipe.
Try to avoid opening the oven door to peek at your souffle's progress. I've done this far more than I should admit and have suffered a somewhat deflated souffle.
Recipes With This Story