The Mix: Making Time Radio
24 Hours Of Futuristic Dance Hits From WXPN
This audio is no longer available.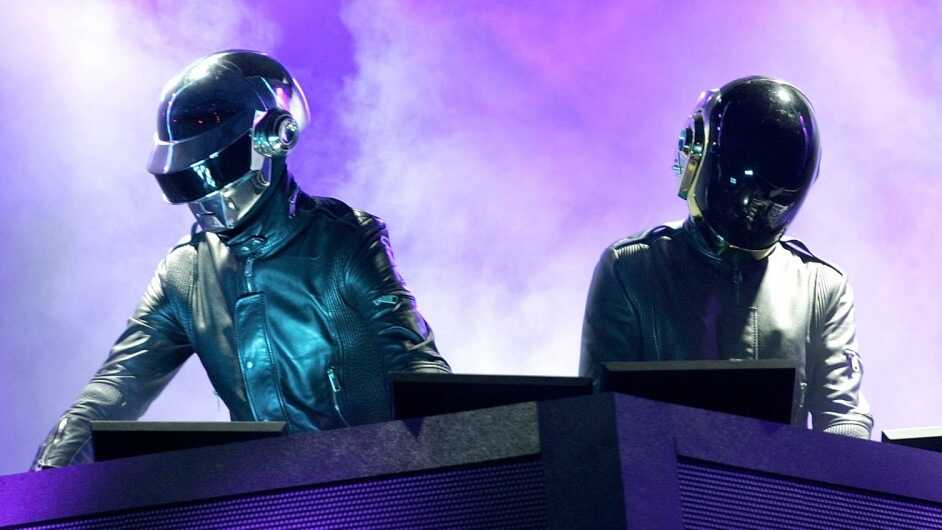 More Making Time
Listen to Making Time RADio every first Friday from 7-9 p.m., as well as archives of past shows, on XPN.org
It was the year 2000, the dawn of the new millennium. It was an exciting time, but things weren't as great as they might have seemed. The world was in fear over the looming possibility of the Y2K virus that was seemingly about to debilitate computers everywhere. 'N Sync, Britney Spears and Eminem would soon become the top selling records in America. Metallica filed a lawsuit against Napster for copyright infringement and attempted to deny us our right to download music for free, thus forcing us to actually have to pay for music. Crazy, right?
While the times were looking bleak, something very rad was on the horizon. In May, 2000, I started the Making Time dance party in Philadelphia, and along with it a new musical galaxy arose which we continue to celebrate today though my Making Time parties in Philadelphia, the FIXED parties in New York and a monthly Making Time RADio show on WXPN.
Follow Making Time
Over the past 12 years, the Making Time parties have merged indie rock and electronic/dance music by presenting the most interactive, progressive and futuristic musical experiences. Since 2000, we've featured live performances from The Strokes, Interpol, The Rapture, Bloc Party, LCD Soundsystem, Hot Chip, Soulwax, Simian Mobile Disco, Cut Copy, Friendly Fires, Yacht, Girls, Liquid Liquid, the xx, Sleigh Bells, The Drums, Twin Shadow, Factory Floor, Blondes, Light Asylum and so many more, along with DJs Erol Alkan, 2manydjs, Boys Noize, Aeroplane, Justice and, of course, me, Dave P. The Making Time mission is simple: Bring the futuristic sounds that we love to as many people as possible and help them freak out, a.k.a. dance.
In celebration of the 12-year anniversary of Making Time, I've compiled a 24-hour playlist of some of my favorite futuristic sounds, most of which I've played on WXPN's Making Time RADio show.
See you on the other side.
---
In The Mix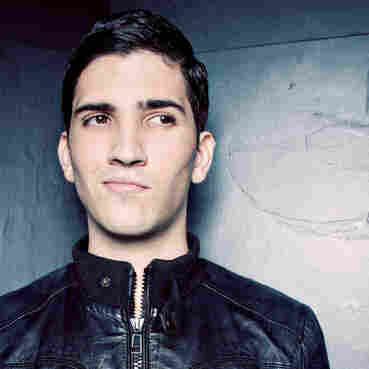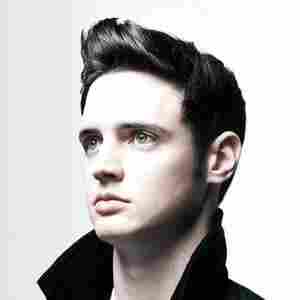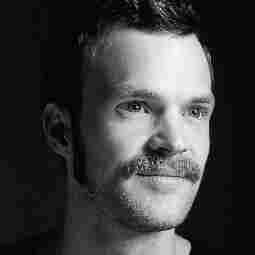 The Making Time Playlist
Actress, "Ascending"
Adonis, "No Way Back (Azari & III Edit)"
Aeroplane, "Caramellas (Joakim Remix)"
Airbird, "Girl"
Andy Ash, "Somehow"
Anika, "End of the World"
Apparat, "Black Water (DJ Koze Remix)"
Arcade Fire, "Sprawl II (Soulwax Remix)"
Ariel Pink, "Round & Round (Stallions Remix)"
Armando, "World Unknown (Jacques Renault Edit)"
Attaque, "Shine"
Au Palais, "Because the Night"
Austra, "Beat and The Pulse (Still Going Remix)"
Azari & III, "Reckless (With Your Love) (Tiga Remix)"
Babe, Terror, "War"
Balam Acab, "Now Time"
Beach House, "Irene"
Beak>, "Welcome to the Machine"
Bear in Heaven, "The Reflection of You"
Benoit and Sergio, "Around the World"
Best Coast, "Boyfriend (Lindstrom Remix)"
Black Dice, "Pigs"
Blondes, "Water (Bicep Remix)"
Boddika and Joy Orbison, "Swims (Version 2)"
Boys Noize, "Adonis (Mark E Remix)"
Brodinski, "Let The Beat Control Your Body (feat. Louisahhh!)"
Bubble Club, "In Consequence of a Wish"
Burial, "Loner"
Canyons, "When I See You Again (Duke Dumont Rain On Kilimanjaro Mix)"
Carte Blanche, "The Molecules"
Casio Social Club, "Nordic Nights"
CFCF, "Exercise #3 (Building)"
Chairlift, "I Belong In Your Arms"
The Chap, "I Am Oozing Emotion"
Christian S., "The Power of Now"
Chromatics, "Kill for Love"
Clouds, "Optic"
Co La, "Egyptian Peaches"
Com Truise, "Innerfacer"
Connan Mockasin, "Forever Dolphin Love (Erol Alkan's Extended Rework)"
CSLSX & I Break Horses, "Violent Sea"
D.B., "Limit"
Daft Punk, "Rollin' and Scratchin'"
Daniel Avery, "Movement"
Danny Daze, "Your Everything (feat. Louisahhh!)"
Daphni, "Yes, I Know"
Daughn Gibson, "In The Beginning"
David K., "Ghost Train (feat. Opium)"
Dead Rose Music Company, "Faith"
Dean Blunt & Inga Copeland, "2"
Death From Above 1979, "Romantic Rights" (Erol Alkan's Love From Below Re-edit)
Death Grips, "Get Got"
Death On The Balcony, "We Need Passion"
Dent May, "Best Friend (Prins Thomas Remix)"
Diddy & Felix Da Housecat, "Jack U vs. I'll House You (DJ Hell Mix)"
Django Django, "Hail Bop"
Doldrums, "Endless Winter"
DrumTalk, "Silver & Gold (Marc Romboy Interpretation)"
Duke Dumont, "Thunder Clap"
Electric Rescue, "I'm a Serial Killer"
Electric Rescue and Maxime Dangles, "Dublipide"
Emeralds, "Does It Look Like I'm Here? (Daphni Mix 2)"
Erol Alkan & Boys Noize, "Brain Storm"
Errors, "Tusk"
Essáy, "Morning Mountain (feat. Rhian Sheehan)"
Etnik, "Louise The Belly Dancer (NT89 Remix)"
Factory Floor, "Two Different Ways"
Fingerpaint, "Lunar"
Forward Strategy Group, "Nihil Novi (Factory Floor FFGG Remix)"
Four Tet, "Jupiters"
Friends, "I'm His Girl"
Geeeman, "Bang't"
Gingy & Bordello, "Body Acid (KiNK's on Acid Remix)"
Glass Candy, "Warm in the Winter"
Goldroom, "Fifteen (feat. Chela)"
Green Velvet, "Preacher Man (2012 Remix)"
Grimes, "Oblivion"
Groove Armada, "Oh Tweak Me"
Gui Boratto, "This is Not the End (feat. Luciana Villanova)"
The Hacker, "Shockwave (Gesaffelstein Remix)"
Hanayo, "Joe Le Taxi"
Harvard Bass, "Bugged"
Headman, "Be Loved (Richard Fearless & Death in Vegas remix)"
High Places, "Altos Lugares"
Holograms, "ABC City"
Holy Ghost!, "I Wanted To Tell Her (feat. Nancy Whang & Juan Maclean)"
Holy Other, "Feel Something"
The Horrors, "Monica Gems (Daniel Avery Remix)"
Hot Chip, "Flutes"
Hounds of Hate, "Phantasy Re-Up (Acid Version)"
Housemeister, "Clarisse (Zombie Nation Remix)"
I:Cube, "Transpiration"
I:Cube, "SH 50 Storm"
Ital, "Doesn't Matter (If You Love Him)"
Jacques Renault, "Searching For Some Real Love"
Jai Paul, "Jasmine (demo)"
Jamie Jones, "Our Time In Liberty (feat. Art Department)"
Jan Driver and Siriusmo, "Golden Super"
Japandroids, "The House that Heaven Built"
JD Twitch, "Cumbia 10"
Jimmy Edgar, "Let Yrself Be"
jj, "Beautiful Life"
Joakim, "Nothing Gold (12" Mix)"
Joe Goddard, "Gabriel (Soulwax remix)"
John Talabot, "When the Past was Present"
Joy Orbison & Boddika, "Froth"
Julia Holter, "In the Same Room"
Julio Bashmore, "Battle For Middle You"
Justin Vandervolgen, "Clapping Song"
Kate Wax, "Holy Beast (James Holden Woolly Beast Edit)"
Key and Cleary, "A Man"
Kill Frenzy, "Booty Clap"
Kindness, "Swinging Party"
Kink, "Detunator"
Kink, "Rave Signal"
Kirk Degiorgio, "I Hear Symphonies"
Kolsch, "Opa"
L-vis 1990, "Video Drone"
La Femme, "La Femme Ressort"
LA Vampires By Octo Octa, "Wherever Boy"
Lana Del Rey, "Video Games (Gucci Vump remix)"
Late Night Tuff Guy, "You Got Me Groovin"
Lauer, "70000ac"
Lauer, "Trainman (Tensnake Tranceman remix)"
Laurent Garnier, "Jack in the Box"
LCD Soundsystem, "Losing My Edge"
Leo Zero, "Let's Go"
Liars, "No.1 Against The Rush"
Lifelike & Kris Menace, "Discopolis"
Light Asylum, "End of Days"
Light Year, "Moderation (Extended Mix)"
Lilacs & Champagne, "Everywhere, Everyone"
Lindstrom, "Quiet Place To Live"
Little Boots, "Shake"
Lone, "Lying in the Reeds"
The Loops of Fury, "I Need"
Lou Barlow, "Natural One"
Luke Abbott, "Brazil (Slow Version)"
M83, "Reunion"
Maceo Plex, "Deez Nutz"
Madonna, "Justify My Dub (People Get Real Edit)"
Manmade Science, "Phase"
Mano Le Tough, "In My Arms"
Mark E, "Snow Walker"
Mark McGuire, "Get Lost"
Martin Patino, "Make Love"
Martyn, "Viper"
Matthew Dear, "In The Middle (I Met You There)"
Mickey Moonlight, "Come On Humans! (Daniel Avery Remix)"
Midland, "What We Know (Motor City Drum Ensemble Remix)"
Mighty Mouse, "Ice Beer"
Mike Dunn, "Gherkin Aftermath 909"
Miracle Fortress, "Raw Spectacle"
Modeselektor, "Evil Twin (Dub)"
Mr. Oizo, "Textes"
Mumbai Science, "Alchemy"
Name In Lights, "Ur Oskunni"
New Build, "Do You Not Feel Loved"
New Order, "Temptation (Secret Machines Remix)"
Nico Jaar, "Work It"
Nicolas Jaar, "Why Didn't You Save Me"
Niki & The Dove, "Mother Protect (Goldroom Remix)"
Nina Kraviz, "Ghetto Kraviz (Amine Edge Edit)"
Nite Jewel, "One Second Of Love"
Nitetime, "Teddy's Jam"
NT89, "The Tunnel"
NT89, "Voices"
Oliver, "Dirty Talk (Black Van Remix)"
Oni Ayhun, "Untitled"
Ooft., "Memories"
Organs Of Love, "Bone"
Pachanga Boys, "Time"
Paco Sala, "Dumb Truths"
Paradis, "Hémisphère"
Parallel Dance Ensemble, "Shopping Cart (Maxxi Soundsystem Remix)"
Paul McCartney, "Temporary Secretary (Radio Slave Edit)"
Peaking Lights, "LO HI"
Phantogram, "Don't Move"
Phèdre, "In Decay"
Phil Collins, "That's All (Secret Edit)"
Pillowtalk, "The Come Back"
Pink Floyd, "Run Like Hell (Betty Botox Edit)"
Pional, "Where Eagles Dare"
The Pixies, "Where Is My Mind (Young Edits Balearic Anxiety Mix)"
Prince, "Back To The Future (Crackboy Edit)"
Protect-U, "Motorbike"
Pryda, "SW4 (Club Mix)"
Psyche, "Goodbye Horses (Radio Edit)"
Psychemagik, "Dance Hall Days (Leg Warmer Remix)"
Purity Ring, "Ungirthed"
Quando Quango, "Love Tempo (Fac 79 Remix)"
Radiohead, "Everything in its Right Place (Tensnake Remix)"
Raid Over Moscow, "Rush to the Capsule (Ewan Pearson Remix)"
The Rapture, "Sail Away (Aeroplane Remix)"
The Rapture, "Come Back to Me (Greymatter Remix)"
Rebolledo, "Positivísimo (feat. Raquel Wolff)"
Renaissance Man, "Stalker Humanoid (Locked Groove's Lost in the Jungle Remix)"
RipTidE, "Dancing Time"
Ron Hardy, "Peached & Prunes"
Rory Phillips, "Chamber Music"
Run DMT, "Blondie Mothership"
Saschienne, "Knopfauge"
SBTRKT, "Hold On (feat. Sampha)"
Scuba, "The Hope"
Seams, "Focus Energy"
SebastiAn, "Love in Motion (feat. Mayer Hawthorne) (Rustie remix)"
Sebastien Tellier, "Cochon Ville (Brodinski Remix)"
Serge Santiágo, "Forever Gold"
Shackleton, "Katyusha"
Shlohmo, "Rained The Whole Time (Nicolas Jaar Remix)"
Simian Mobile Disco, "Put Your Hands Together"
Simian Mobile Disco, "A Species Out Of Control"
Sinkane, "Runnin' (Daphni Mix)"
Skudge, "Below (Boddika Acid Refix)"
Sleigh Bells, "Comeback Kid"
Spank Rock, "Nasty (Boys Noize Re-Did Scntst Remix) [Feat. Big Freedia]"
Spektrum, "Kinda New (Tiefschwarz Dub Remix)"
Still Going, "Work That Shit Party"
Storm Queen, "It Goes On (Vox)"
Strip Steve, "Stomp"
Surkin, "White Knight Two (Jackson and His Computer Band Reprise)"
T.S.O.S., "Over and Over"
Tanlines, "Not the Same"
Teengirl Fantasy, "Cheaters (John Talabot's Classic Vocal Refix)"
Teeth, "See Spaces"
Thugfucker, Tale Of Us, Life and Death, "Step Aside (Lightweight Feathers)"
Tiger & Woods, "Love In Cambodgia"
The Time and Space Machine, "Hiding in the Light"
Todd Edwards, "Shall Go"
Todd Terje, "Inspector Norse"
Tom Trago, "Use Me Again (Carl Craig Remix)"
Torb, "Rubidrama"
Tornado Wallace, "Underground Sugar Caves"
Totally Enormous Extinct Dinosaurs, "Tapes & Money"
Trailer Trash Tracys, "You Wish You Were Red"
Tristesse Contemporaine, "51 Ways to Leave Your Lover"
Twin Shadow, "Five Seconds"
Tycho, "Dive (Memoryhouse Remix)"
U.S. Girls, "State House (It's a Man's World)"
Uner, "Luna"
Vatican Shadow, "Church Of All Images (Regis Version)"
VCMG, "Single Blip (Byetone Remix)"
wAFF, "Jeyda"
Walls, "Heat Haze"
Waze & Odyssey, "C'mon"
WhoMadeWho, "Running Man (Pilooski Edit)"
Wooden Shjips, "Crossing Remix [Andy Weatherall]"
Worthy, "With This (feat. Kevin Knapp)"
Yacht, "I Walked Alone (Get A Room! Remix)"
Yacht, "Le Goudron (Edit)"
Yes Wizard, "Aya Dance"
Zongamin, "Serious Trouble"
120 Days, "Dahle Disco"
---
Making Time will be celebrating its 12-year anniversary on Friday, May 18, with U.K. dance act Kindness at Voyeur Nightclub in Philadelphia. For more info on Making Time events, visit http://www.igetrvng.com.