Pop Culture Happy Hour: On Endings And Road Trips
Listen to Pop Culture Happy Hour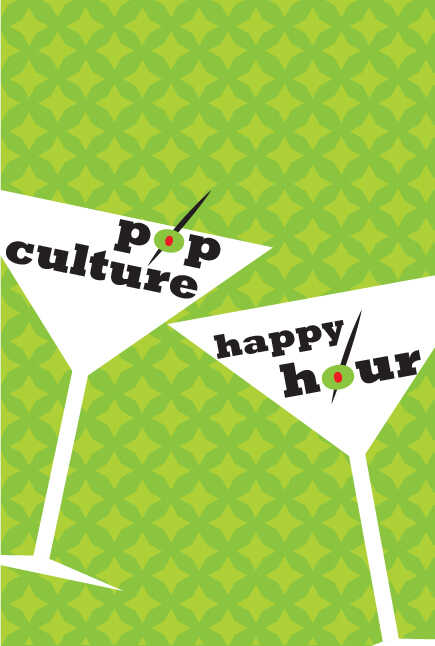 On this week's show, we start with endings — because we're ironic that way. Various shows have ended this spring, and we thought it was a good time to talk about how you wrap up a TV show, a book series, or whatever needs closure. The "visceral need for narrative closure"? We're on it. Whether it "satisfies you upon reflection"? We're on that, too.
Now, when you talk finales, you invariably give away how shows ended, so be advised that we talk about — or at least mention in passing — the finales of the following things: Six Feet Under, Star Trek: The Next Generation, MASH, Calvin And Hobbes (bonus information: I teared up quietly and secretly when Stephen described the last panel!), Barney Miller, Who's The Boss?, Growing Pains, Little House On The Prairie, Friends, Seinfeld (look, it's Stephen's interview with Larry David!), Newhart, St. Elsewhere, The Prisoner, Twin Peaks, ER, Benson (which Stephen remembered accurately) and — inevitably — Lost. (Which I wrote about when it happened.) We also talk about Tales Of The City, The Girl With The Dragon Tattoo, and Superman. Many things! And Turandot! And Kristen Wiig!
And yes, Community and Dan Harmon come up in this discussion, but only briefly.
After that, it's on to summertime, and the fact that this is the time of year when we take road trips. We talk about what to listen to, how to entertain yourself, why you "don't punch the driver"), and how to keep from falling asleep at the wheel. Recommended music includes Biohazard (kind of), Andrew WK's I Get Wet, Japandroid's Celebration Rock (not yet out), and Mahler's Second Symphony. Oh, and episodes of Loveline. You'll learn along the way what happens when Trey has the gall to suggest the most radical activity of all.
Of course, we close with what's making us happy this week, because that's what we do. (And if you haven't looked at the photo of the pottery I made on vacation that everyone made fun of me about last week, LOOK UPON IT.) Glen recommends a comedy podcast (are you shocked?) called My Brother, My Brother And Me. Trey is happy about "a 300-year-old play that is a gigantic hit in at least three cities." And Stephen once again serves up the First Listens at NPR Music. As for me, I violate the Zaxxon rule, and if you don't know what that is, it refers to the time Stephen was really happy about his new Zaxxon machine. I'm sorry! Rules are made to be broken. You can, though, make your own corn dog mini-muffins.
Naturally, you can find us on Facebook, or follow us on Twitter: me,Trey, Stephen, Glen and Mike.
And by all means, sign up to get Pop Culture Happy Hour sent directly to you every Friday.