The McCrary Sisters On Mountain Stage
The McCrary Sisters On Mountain Stage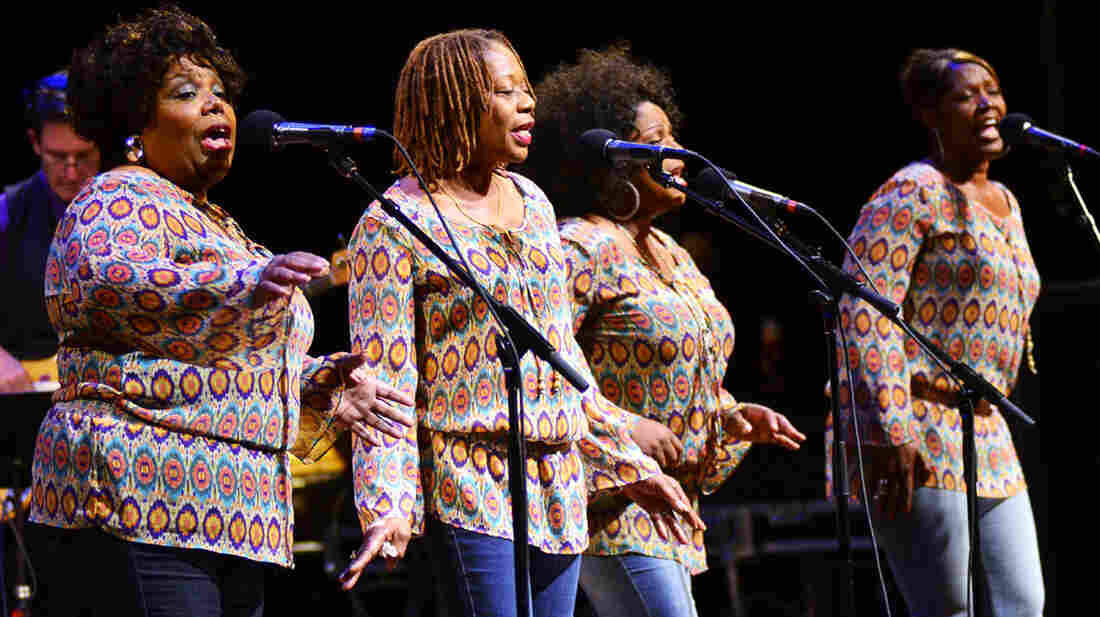 Brian Blauser/Mountain Stage
Set List
"Blowin' In The Wind"
"Bless 'Em All Y'all"
"Broken Pieces"
"Dig A Little Deeper"
One of the most in-demand vocal groups on Music Row, Nashville's McCrary Sisters have recorded with Buddy Miller, Patty Griffin, Stevie Wonder, Johnny Cash and Elvis Presley, to name a few. This family came by its talent inevitably: As the daughters of the Rev. Sam McCrary, founding member of legendary gospel quartet The Fairfield Four, they've been immersed in music their entire lives. Here, they make their first appearance on Mountain Stage, recorded on the road in Bristol, Tenn./Va.
The group kicks off its set in a surprising way, with a reworked cover of Bob Dylan's classic "Blowin' in the Wind." You'll also hear a take on Julie Miller's "Broken Pieces," along with "Dig a Little Deeper," an a cappella tune the sisters perform every night as a tribute to their late father.
This Mountain Stage performance was originally published on June 8, 2012.