First Listen: Fang Island, 'Major'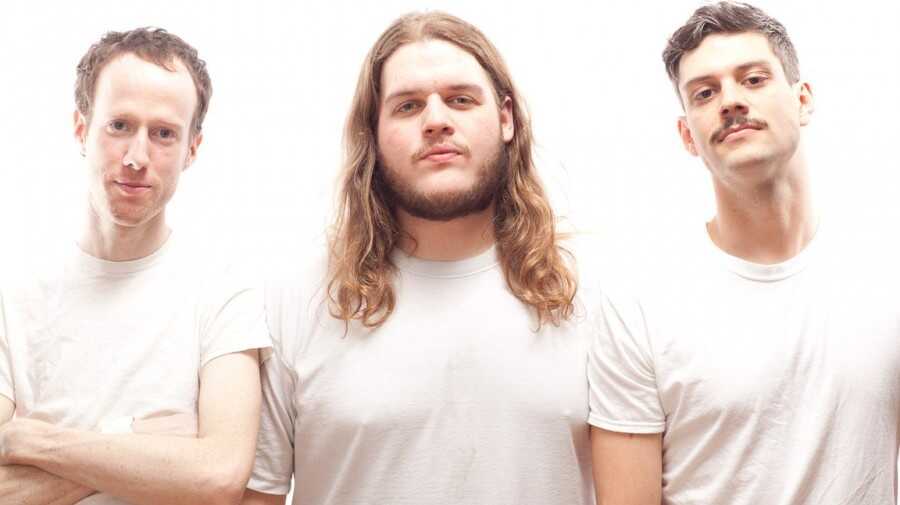 It's hard to deny the inclination to describe Fang Island with flashy ALL CAPS words more often found in old-time comic-book battles (Bang! Pow! Excelsior!), because this is a band worthy of grandiosity. The group's music and spirit demands it, as if anything less would be like watching a volcano spew lava and responding with an uninspired "meh."
On Major, out July 24, Fang Island's music is a visceral release. Songs build and swell from chorus-like instrumental explosions to contented dénouements before the rush of the next one begins. Piano arpeggios sparkle. Riffs pile atop riffs. Psychedelic guitar lines fly by like cars in a drag race. "Life-affirming" was a phrase often tossed around in reviews of the band's previous, self-titled record, and that relentless positive energy flows in full here, too. "On this record," singer-guitarist Jason Bartell told NPR in an email, "I think we are trying to dig past that surface-level positivity, and trying to mine a sort of core positivity that I feel is inherent in music itself." Music may be an intangible form of art, but here its purpose is to communicate wordless feelings that make listeners feel as alive as its creators do.
Major offers glimpses of corporeal things from real life in the field recordings sewn into the textiles of these songs, like the thrum of conversation which opens "Never Understand." "Victorinian" features Bartell's cassette recording of an "off-the-cuff" flute solo played by his friend and followed by rapturous applause. "I just loved how honest and pure the music was in that moment," Bartell writes.
The record kicks off with "Kindergarten" and its mantra-like chorus: "All I know / I learned in kindergarten." It's a choice, rather than naïveté, to focus on childhood lessons — that sharing is caring, honesty is the best policy, that falling in love doesn't have to be difficult — that we tend to neglect as we grow up and life gets more complicated. This sentiment was partially inspired by a classroom performance of the song "Chompers" for a bunch of irrepressible 5-year-olds, a moment that's at once goofy and poignant. Major comes out, appropriately, at the height of summer, a time when our childlike tendencies emerge and everything, even a night out, is laced with extra meaning. You can choose to sift through Fang Island's music for a heady epiphany, or turn your brain off and dance in the heat.