The Responsibilities Of Being The Greatest Film Of All Time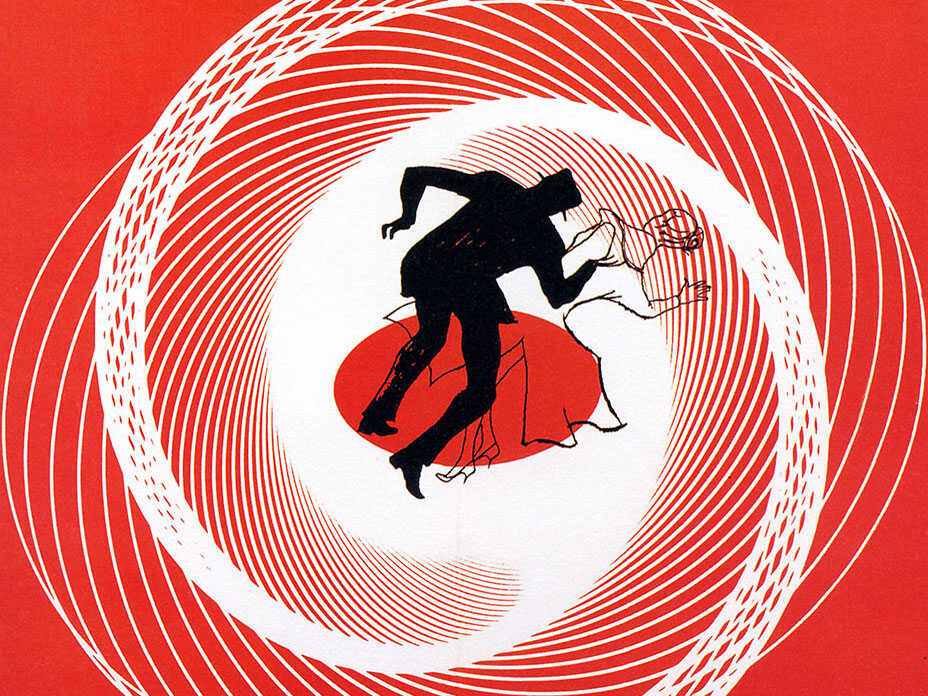 The internet age has only confirmed humanity's love affair with lists, not to mention multiplied how many we write. Lists simplify, they spark arguments and they establish canons. They're the least subtle form of criticism but nevertheless an important part of it. No more buts, maybes or howevers: With lists, critics have to make choices.
The recently released Sight & Sound list of the greatest films of all time is heavy on the canonical. That's partly because a poll of critics (846 this time around) determines the final results, giving it a stamp of widespread authority, but also because the magazine has published the list every 10 years since 1952. So when Orson Welles' Citizen Kane gets voted the top film 50 years in a row, as it was, there's a lot of weight behind its status as the best of the best. And when Vertigo supplants it at #1, as it did when the latest poll results were revealed on Wednesday, it's a big deal.
Don't get me wrong, Vertigo was ranked second in 2002's poll and its director Alfred Hitchcock is no stranger to reverence, so we're not witnessing the rise of an unforeseen underdog. Furthermore, Kane did not suffer a precipitous fall; it is now ranked second.
But Kane's drop still matters, because it is more than the consensus top choice for the last half-century. It also represents the kind of work that generally tops best-of lists for all art forms: the game-changer.
Canonical best-evers do a lot of heavy lifting. People love to know — then dissect — what the best anything of anything is, so whatever ends up in the top spot as the Greatest Of All Time will have to withstand eventual backlash, ideally by mustering an argument that leaves even naysayers to argue taste — "I just don't think it's that good, okay?" — but not importance. And that argument often involves pointing out how that novel or album or film changed everything.
Take Jimi Hendrix. In 2003 and 2011, Rolling Stone published lists of the top 100 guitarists of all time, with Hendrix winning both times. Then in May, Spin, a product of the alternative '80s rather than the hippie '60s, published its own rankings and didn't even include Hendrix or several other heavyweights.
When Jack Hamilton defended Spin's list in the Atlantic, he respected the value of a new canon that did not include Eric Clapton, Jeff Beck or Stevie Ray Vaughan. But the decision Hamilton described as "just dumb" was its "most glaring omission": Hendrix, "the one person who connects Jimmy Nolen to Thurston Moore, Frank Zappa to Kurt Cobain — in other words, the one person who might make this list start to make sense." The one who changed the way we think about the electric guitar.
Citizen Kane fits the same bill. The movie is too long? Boring? Overrated? Fine, but Welles revolutionized cinematography with his use of deep focus. He played with sound in new ways with overlapping dialogue. By consolidating all that came before it, the film changed what people thought movies could be. Therefore, G.O.A.T.
Certainly, those film school details would have little effect if Kane — like Hendrix and Ulysses, which topped the Modern Library list of greatest 20th century novels in English — were not also an incredible artistic success. But the added-plus of innovation makes all three more suited to the throne than the equally brilliant silver medalists on their lists: Eric Clapton, The Great Gatsby and, yes, Vertigo.
Vertigo is by most measures Citizen Kane's equal: as ingenious and audacious in its cinematography; as complex in its story structure. It is equally a work of total design — the sets, costumes and score are integral parts of a complete cinematic experience. The slow psychological breakdown of Jimmy Stewart's character matches Welles' muscular portrayal of Kane.
In other words, Vertigo is a perfectly reasonable choice for the best movie of all time.
In fact, artistically speaking, few movies on Sight & Sound's list would look out of place at the top. After over a century of cinema, we do not lack undisputed classics. But if we could let it rest at that, lists would not be so appealing. Lists make us choose, and if those who hold the highest spots appear of equal merit it does not mean they are interchangeable.
Canonical number ones must be more than the best. Their responsibility to the culture is greater than that. They need to, after withstanding merciless skepticism, have enough remaining heft to stay proud and standing. They need to have a huge personality that cannot be shouted down. At the top, you have to be able to play two cultural roles at once: punching bag and celebrated ideal.
Citizen Kane (not to mention Orson Welles) played both parts perfectly because it is a great film, because it is unlike what came before it, but, just as importantly, because it has the required haughtiness and bravado. There are, after all, other movies that were innovative for their time, even for Kane's time. But not all of them swagger like Kane.
Vertigo's rise to the top has been gradual. It debuted on the Sight and Sound top ten at number eight in 1982 and moved up slowly over the decades. Perhaps it will grow into its new position. But what will happen when you first say Vertigo is the best film of all time? Will it have a knockdown argument to at least produce a stalemate? Because one thing is for certain: For 50 years, Citizen Kane was always up for the fight.