Latin Alternative Record Labels We Love
Laura Ciampoli/courtesy of the artist
One of the questions we get asked most often is "where do you find your music?" Over time Felix and I have developed several methods for finding new material. In addition to going through a huge stack of new releases every week, we have our favorite blogs and know venues that always feature artists who bring down the house.
But an important pieciof the equation is our roster of favorite record labels, the ones we can always count on to send us artists who rock our world. We often mention these labels on Alt.Latino, but today we are dedicating the entire show to sharing them with you. For example, when I need to get my Brazilian grunge and lo-fi fix, I know to head over to Transfusão Noise Records. If it's Chilean folk rock i'm craving, i'll generally get what I need from at Sello Azul. And Felix is like a kid in a candy store when the vintage record specialists over at Vampisoul Records have a new release.
We also discuss how some of these record labels where started, some of which are truly amazing stories, of entrepreneurs who dared to dream big. One label i'm personally obsessed with, ZZK Records, was started off by Texas native Grant C. Dull and his associates. Dull fell in love with Argentina and wanted to develop a label; today ZZK is ushering in a new era of Argentine music in. And you can't really discuss Latin Alternative labels without mentioning Nacional Records: CEO Tomas Cookman was born in Puerto Rico, raised in the NY Projects, and went from managing artists to building a Latin Alternative empire in the United States.
All of the people at these labels and the others we feature on Alt.Latino are as passionate about this music as we are, if not more so. As laid back as we may sound, Felix and I pick and fuss insufferably over which songs will be featured on each show. Thanks to labels like these, we have more music than ever — and more excellent guides to show us all the way.
----------------------------------------------------------------------------------------
Una de las preguntas más frecuentes que recibimos es "¿Cómo encuentran la música que incluyen en el programa?" Bueno, con el tiempo y experiencia, Felix y yo hemos desarrollado varios métodos para encontrar nuevo material. Primero que nada, todas las semanas revisamos la gran cantidad de nuevos CDs que nos llegan por correo; también nuestros blogs favoritos e incluso los bares que frecuentamos son una fuente de talento espectacular.
Otro recurso importante son nuestras compañías discográficas preferidas, las que siempre nos mandan estrenos que nos fascinan. Muchas veces mencionamos a estas empresas en Alt.Latino, pero hoy estamos dedicándoles un programa entero. Por ejemplo: cuando yo necesito una infusión de rock brasileño, siempre sé que puedo encontrar algo bueno en la disquera Transfusão Noise Records. Si se me ocurre algo más parecido al folclore chileno, generalmente lo puedo hallar en Sello Azul. Y Felix se siente como un niño en una juguetería cada vez que le llega algo nuevo de Vampisoul, un sello español que se especializa en re-publicar música de clásica de rock y cumbia.
Esta semana también charlamos sobre los orígenes de algunas de estas compañías discográficas- historias verdaderamente increíbles de personas emprendedoras que se atrevieron a soñar en grande. Una disquera que en lo personal siempre me ha gustado muchísimo es ZZK, la cual nació de una colaboración entre el tejano Grant C. Dull y sus asociados. Dull se enamoró de la Argentina y quiso comenzar una compañía discográfica; hoy ZZK es responsable de abrir las puertas de una nueva era en cuanto a música argentina. Y realmente no podemos hablar de grandes disqueras de la música Alternativa latina sin hablar de Nacional Records. Al mando de la gran disquera esta su fundador, Tomas Cookman. Nacido en Puerto Rico y criado en Nueva York, Cookman empezó como manager de bandas y llegó a construir un verdadero imperio del rock latino en los Estados Unidos.
Todas estas personas son como nosotros, apasionados por la música y quizás más aún. En resumen les puedo decir que Felix y yo tal vez aparecemos o sonamos en el aire como despreocupados y relajados, pero les aseguro que los dos nos preocupamos obsesivamente de qué canción elegir para cada programa, y gracias a estas casas de discos tenemos más música que nunca para satisfacer esa obsesión y escoger a gusto, una buena selección para ustedes.
Latin Alternative Record Labels We Love
Latin Alternative Record Labels We Love
La Yegros (ZZK Records)
Song: Vagar
from Viene De Mi
Latin Alternative Record Labels We Love
Top Surprise (Transfusão Noise Records)
Song: Ready For The Haze
from Marlindo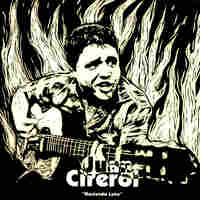 Juan Cirerol (Discos Intolerancia)
Song: Hey Soledad
from Haciendo Leña
Gepe (Quemasucabeza Records)
Song: Alfabeto
from Audiovisión
Maria Colores (Sello Azul/Oveja Negra)
Song: No Existe La Soledad
from Llamadas Perdidas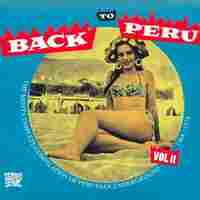 Los Juniors (Vampisoul Records)
Song: Tercer Piedra en el Sol
from Back To Peru: The Most Complete of peruvian Underground 1964-1974 Vol II