D.C. Sniper Victim: 'Mentally, I Went Through Hell'
D.C. Sniper Victim: 'Mentally, I Went Through Hell'
In the fall of 2002, the Washington, D.C., area was in the grip of terror. John Allen Muhammad and 17-year-old Lee Boyd Malvo were on a killing spree, targeting people as they filled up with gas or crossed the street.
Although Muhammad and Malvo are now known as the "D.C. Snipers," they're suspected of committing murders across the country. After his arrest, Malvo confessed to killing a woman in Tacoma, Wash., in February 2002. As he and Muhammad made their way from the Pacific Northwest to the East Coast, Malvo said, they committed dozens of crimes. The pair have also been linked to killings in Arizona, Alabama and Louisiana.
Muhammad and Malvo made it to Maryland at least a month before their D.C. killing spree.
In Clinton, Md., they staked out an Italian restaurant called Margellina. Each night, owner Paul LaRuffa would close the restaurant around 10 p.m. and walk to his car. LaRuffa tells All Things Considered host Melissa Block that he later learned the pair had watched him for two nights. On the third, he put his laptop and a briefcase with roughly $3,500 in the back seat. As soon as he got behind the wheel, Malvo walked up and shot LaRuffa five times before taking his briefcase and computer.
By the time Muhammad and Malvo were arrested, they had killed 10 people in the D.C. region. Muhammad was tried and found guilty in Maryland and Virginia and was eventually executed by lethal injection in Virginia in 2009. Malvo is currently serving a life prison sentence without the possibility of parole in Virginia.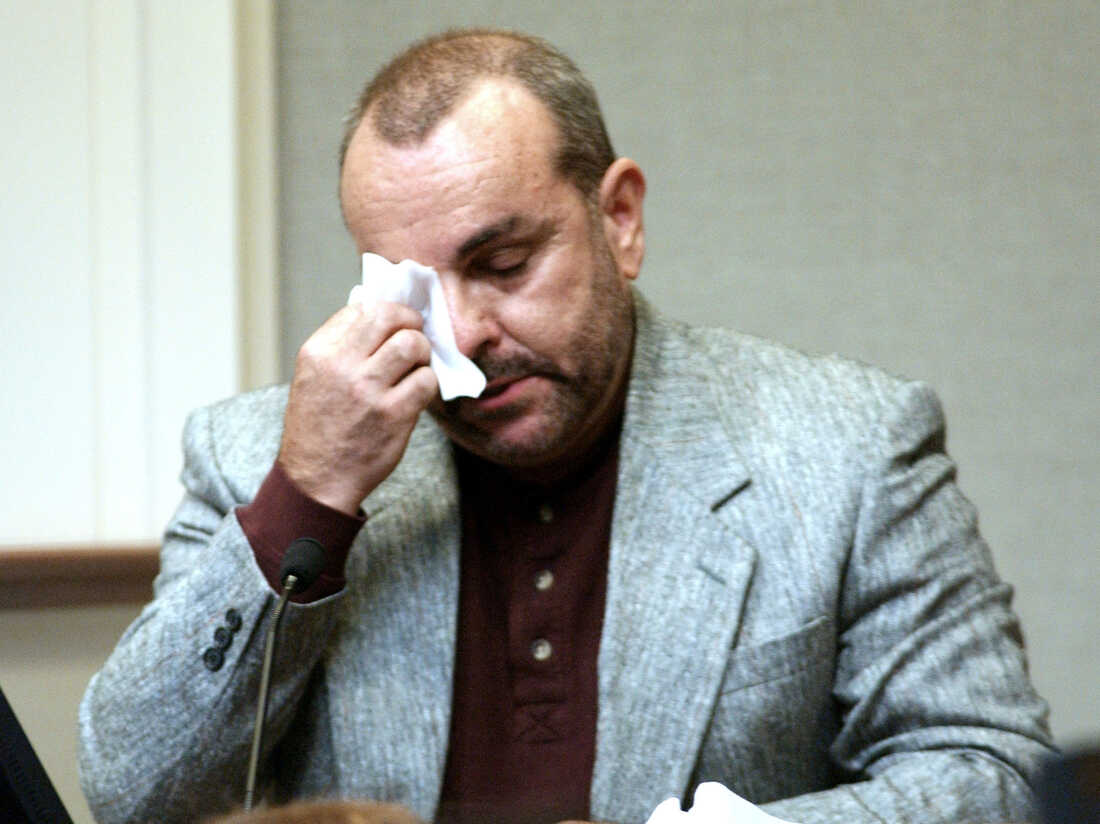 Below are excerpts of Paul LaRuffa's interview with Melissa Block.
---
Interview Highlights:
On the night of the shooting
"Before I could start the car or do anything, the window next to me just exploded and shattered glass all over me with the first shot, deafened my left ear. And the rest of the shots came in and they all hit me. It was mind boggling. Your world changes in a split second. So I raised up in the seat after it was quiet and I realized I was bleeding, so I held my hand over my chest. I opened the door and I got to my feet and got out and hoped that somebody was there. One of the people I left with was there — walking towards me — and he dialed 911 on his cellphone. They took me to the trauma center; I made it there in time and they saved my life."
On not knowing who shot him
"Part of the mental situation you have is that you don't know why. You were fine one minute and then somebody shot you and you can't explain it. So not knowing was the reason for that month — from Sept. 5 until after Mohammed and Malvo were caught in October — mentally, I went through hell. I had horrible flashbacks and I relived that moment daily — at least several times a day. And the good part was that shortly after they were captured and they found my computer in their car, they put the whole thing together. Knowing that Malvo was the guy who shot me, shortly thereafter, I was OK. "
On Muhammad's death sentence
"I didn't really have a problem with it because, as one of the prosecutors said, 'The death penalty is reserved for the worst of the worst and how can you argue that this man wasn't the worst of the worst?'"
On choosing not to witness the execution
"From when he was sentenced, I was told that in Virginia it was about a seven-year wait, but I said then I wasn't going to attend. I wrote a little memo to be read and handed out at the execution. I said I didn't want him to steal another day of my life, so I didn't attend. But I understood why some people needed to be there; I had no need to be there. It wouldn't have made me feel better to watch him die. And I told them in this letter, I said I will enjoy my grandchildren on that night, and I did. We went out to dinner. I wanted to do something happy and nice that night just to show that he wasn't going to make me miserable for a day, seven years later."
On plans to share stories of the shooting with his grandchildren
"I plan to show them when they get a little older. I have multiple newspaper articles and I've saved a lot of things that explain the whole situation. I would hope that they would look through that and read that and understand what happened. I would like them to get a sense that violence exists; you can't hide from it. And I would like them to also get a feeling that it's good that I survived — and that you can survive bad things. Bad things can happen — disappointments can happen — and you can survive and get through them."