Op-Ed: AP Classes Are One of America's 'Great Frauds'
Op-Ed: AP Classes Are One of America's 'Great Frauds'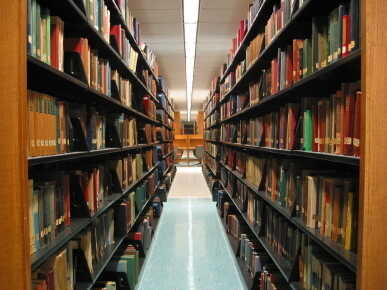 Hundreds of thousands of high school students enroll in Advanced Placement classes each year, with hopes to strengthen high school transcript and earn college credit. In a piece for the Atlantic, former college professor and high school teacher John Tierney argues that AP courses don't deliver their promised benefits.
"It seems to me that AP programs have become something of a sacred cow in American secondary education," Tierney tells NPR's Neal Conan. "And like most sacred cows, they are venerated and not frequently enough subject to scrutiny."
While Tierney supports the goal of the courses, he worries that as the growth in popularity of the courses has led to a decline in quality.
---
Official response from Trevor Packer, senior vice president for the College Board's Advanced Placement program:
The Advanced Placement Program invites AP teachers and students to examine multiple sides of an issue — thinking critically, examining evidence, and then arguing with precision and accuracy — and this invitation extends to their views of the AP Program itself. Accordingly, AP evolves from year to year, thanks in no small part to insightful and incisive feedback from educators and youth.
So when I read a recent blog post by John Tierney, I was disappointed that he hadn't demonstrated the same critical thinking skills we see so effectively deployed by AP students, who recognize that hyperbole and overstatement should be used sparingly, that intellectually honest arguments must be grounded in evidence, and that complex issues require careful thinking.
On behalf of the tens of thousands of AP teachers and students whose classroom experiences Mr. Tierney so unilaterally condemns, I'm writing to provide some evidence intended to describe a much more diverse set of AP experiences than Mr. Tierney allows.
Mr. Tierney says AP courses don't "hold a candle" to the college course he taught. I have no data about the quality of the course he taught, so can only compare AP courses to the introductory college courses at institutions like Duke, Stanford, University of California–Berkeley, University of Texas at Austin, and Yale, which are among dozens of institutions that each recently piloted AP Exam questions among its own students to confirm comparability of content, skills and rigor. In fact, 5,000 college professors from the nation's leading colleges and universities participate annually in the review of every AP teacher's course, the writing of each AP Exam question, and the scoring of the AP Exams. These professors consistently attest to the overall quality of AP teachers' work and its comparability to the best outcomes of introductory college courses. These professors demonstrate critical thinking skills that Mr. Tierney does not, recognizing that just as there is much variability among the thousands of instructors who teach introductory courses on college campuses, there is variability among AP teachers. And these professors express a wish that there were as much support for quality across the instructors of introductory college courses, many of whom are graduate students teaching their first courses, as there is for AP teachers, let alone a consistent external examination to serve as a reliable and valid measure of learning in such course work.
After castigating AP teachers, Mr. Tierney condemns AP students as well, claiming that "two thirds" of his own AP students did not belong in his course and "dragged down the course" for students who did "belong there." Again, I will not claim visibility into his own experience with his own students, but I can say that nationally, there has been a great victory among educators who have believed that a more diverse population could indeed succeed in AP courses. In 2012, AP scores were higher than they'd been since 2004, when one million fewer students were being given access. These outcomes are a powerful testament to educators' belief that many more students were indeed ready and waiting for the sort of rigor that would prepare them for what they would encounter in college.
Despite educators having doubled the number of underrepresented minority students participating in AP over the past decade, we do share Mr. Tierney's concern that "large percentages of minority students are essentially left out." Our data show that among African American, Hispanic and Native American students with a high degree of readiness for AP, only about half of these students are participating, often because their schools do not yet offer the AP course. We call for continued commitment to expanding the availability of AP courses among prepared and motivated students of all backgrounds.
This is not at all the same as claiming that all students, here and now, should be enrolled in AP courses. These are, indeed, college-level courses. The data show this irrefutably. But just as all American students are not yet prepared for college, all American students are not yet prepared for AP course work. We must be vigilant about fostering greater readiness for AP, and then we must care for students within AP courses by providing support, mentorship and encouragement.
This also includes investments in addressing the balance of the breadth and depth required by AP courses. We engage professors and teachers regularly in the review of AP course content, and we find that in most AP subjects, AP teachers and students have significant flexibility to tailor the AP requirements to topics and issues of deep personal interest, while developing a rich understanding of the key concepts and skills in each discipline. But in science and history, two subject areas that, by their very nature, expand the amount of possible content with every passing day and new discovery, we have recognized a need to implement a significant redesign effort that frees teachers and students from the pressure to cover superficially all possible topics. This redesign has been embraced by higher and secondary education alike as the new "gold standard" in introductory college science and history curricula.
Finally, Mr. Tierney's financial claims are inaccurate. Contrary to Mr. Tierney's statement, schools do not pay to offer AP courses. Instead, the not-for-profit College Board incurs the costs to register a school to offer AP courses and to authorize each locally developed AP syllabus, and we subsidize teacher professional development for schools unable to afford to send a teacher to one of the dozens of U.S. universities that train new AP teachers each summer. The AP Exams themselves are optional (80 percent of students opt to take them), and we cover all of our operating costs (developing, printing, shipping, scoring the exams) with the $89 exam fee, which is less than the cost of a typical college textbook, let alone the credit hours for that college course. For students unable to afford the $89 fee, the College Board partners with federal and state and local agencies to reduce the fee (historically to $0–5 per exam). After paying for our expenses with the exam fees, decisions about the use of any remaining funds are decided by our Board of Trustees, which is composed of educators from colleges, universities and secondary schools. Unlike a for-profit entity, where profits privately benefit investors, the College Board is obligated to reinvest remaining funds in educational programs, specifically because it is a not-for-profit organization. The College Board Trustees ensure these funds are used to improve educational opportunity and quality for a diversity of students. This year, they have approved the use of such funds to provide, for example, scholarships to teachers; increased subsidies to low-income students; creation of online score reports for AP students; and online learning supports for students.
The AP Program is not a silver bullet. It is not a simple cure for all challenges we face within our education systems. But as educators use AP standards to help a diversity of students engage in rigorous work worth doing, I find myself inspired daily by what they are achieving.