'Global Village' Presents New Sounds From Spain
'Global Village' Presents New Sounds From Spain
Dániel Vass/Courtesy of the artist
DJ Betto Arcos returns to weekends on All Things Considered with more of the music he's been spinning on Global Village, his world-music program on KPFK in Los Angeles.
This week, Arcos selects some of his favorite new music coming out of Spain. His picks include a guitarist inspired by Baroque music, an all-female quartet with a flamenco flair, a ballad singer and a Galician bagpipe master. To hear his conversation with NPR's Jacki Lyden, click the audio link on this page.
José Luis Montón
Song: Son & Kete [Bulería]
from Solo Guitarra
Las Migas
Song: Guitarrina
from Nosotras Somos
This release is available from Chesapik.
Lara Bello
Song: Nana De Chocolate Y Leche
from Primero Amarillo Después Malva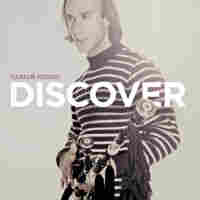 Carlos Núñez
Song: Jigs & Bulls
from Discover Carlos Nuñez