First Listen: Marnie Stern, 'The Chronicles Of Marnia'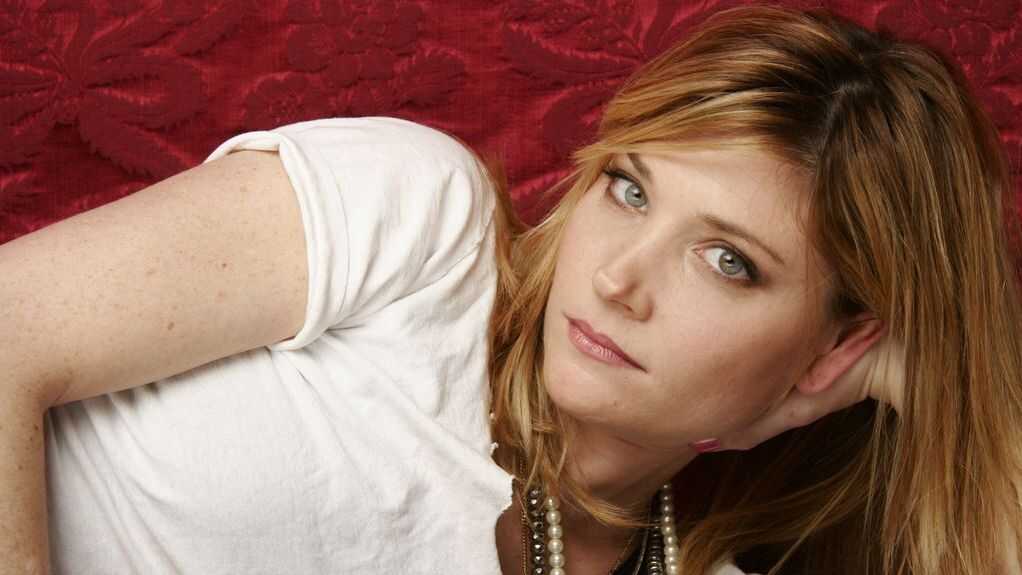 Michael Benabib/Courtesy of the artist
Audio for this feature is no longer available.
When people talk about Marnie Stern, they generally focus on her guitar playing. This is understandable; like Eddie Van Halen, she's an adept fingertapper, creating blindingly fast riffs that float like bubbles, even as they speed along at Malmsteenian notes-per-second. But the focus on her artistry elides the fact that her music is wonderfully human. It creates joy from the act of creating.
The Chronicles of Marnia, out March 19, is Stern's fourth album, and not only is she working with a different drummer this time out (Kid Millions, who keeps time for the Brooklyn psych-punks in Oneida), but the overall feeling is more spare; her fingertapping and vocals collide and explode like they did on her previous records, but they do so with more precision, and the lyrics pack an even greater wallop as a result.
Back in 2008, Stern released a video in which she put her own spin on the journey taken by Rocky Balboa in the first Rocky film; in honor of Sylvester Stallone's up-from-the-depths boxer, she wore a shirt emblazoned with the words, "WIN 'MARNIE' WIN." On The Chronicles of Marnia, Stern still has that fighting spirit; that she channels it into music that's so singularly hers, from her storied playing to her sometimes disarmingly vulnerable lyrics, is more than a breath of fresh air. It's a reaffirmation of how beautiful the mere act of being alive can be.