Three Little Words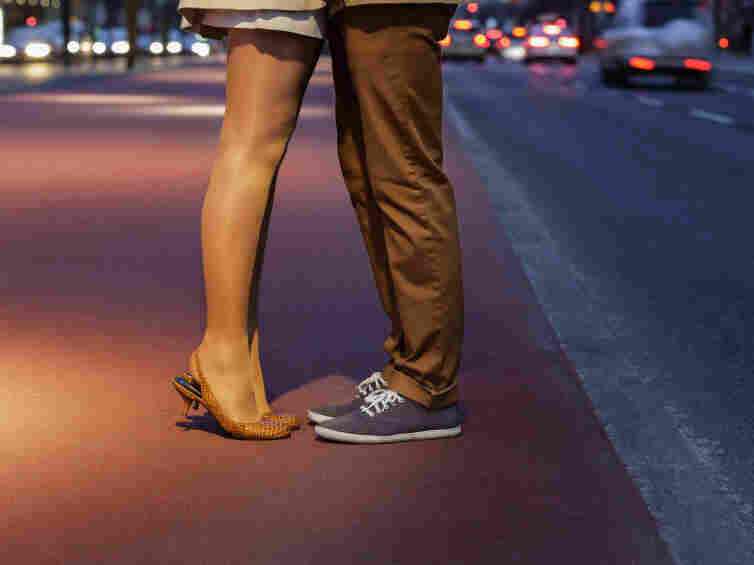 Hi, sweetie.
I don't really want to say this on a message, but I just can't wait any longer.
You know how we were snuggled up under the blanket in the park last week? Yeah, that was nice. Our six-month anniversary. And we got into a fight about something so stupid as exactly how long we've been dating, and whether it was from when we met at Starbucks or when we went on our first date. Heck, we ended up at that same Starbucks on our first date anyway.
That was our first real fight. Another milestone, huh?
And then you said you thought you were ready to tell me something? Those three little words? Yeah. And you said we could take this relationship to a new level. And I would have to say those three words too.
Well, I think I'm ready to say them.
I can see us going somewhere with this relationship. Maybe we could build a big log cabin someday, together. We could have a farm where we grow something, different, something fun, like, I don't know, hot peppers. We'd go together to farmer's markets to sell them. We'd have ten kids, and build them all kinds of things to play with on the farm. We could watch the sunset each night from the back after putting them to bed, snuggled up under a blanket like we were in the park.
Um, maybe not ten kids. Two or three. Only if you want them. I'm getting a little ahead of myself because I'm nervous. It's just me babbling about my dreams.
But we could do your dreams too. If you want to buy a little place in the city with an art studio and make art all day, that would be cool too. Or, I was thinking, I could quit my job — in fact, I could quit my whole career, because you know I've told so many times that accounting is soooo boring, even when you politely pretended it wasn't on our first date. I could be an artist too. Or a farmer slash artist. Hey, we could build big sculptures on the farm, out of old cars or logs or whatever. I don't know. I want whatever you want. I want you to be happy too. I'd really be happy doing anything, as long as it's with you.
But yeah, you were right that before we move forward in this, I have to say those three words. And you're absolutely right that no relationship between two people can work without getting around to saying them. Someday maybe we'll say them to each other all the time, and give each other a kiss and
go to work. I'd like that.
But, still, you know, they aren't easy to say out loud the first time.The thing is, I've never actually said them to anyone else. You're the first. Well, my mom of course, and my dog Wiggles — he was my dog when I was seven, a Labrador retriever. I said it to him sometimes, when I was by myself. But you're the first time I've really said it, and meant it.
But I'm ready. I really wish it wasn't on a phone message, but I can't wait any longer.
So, here it goes.
I ... was wrong.