First Listen: Jagwar Ma, 'Howlin'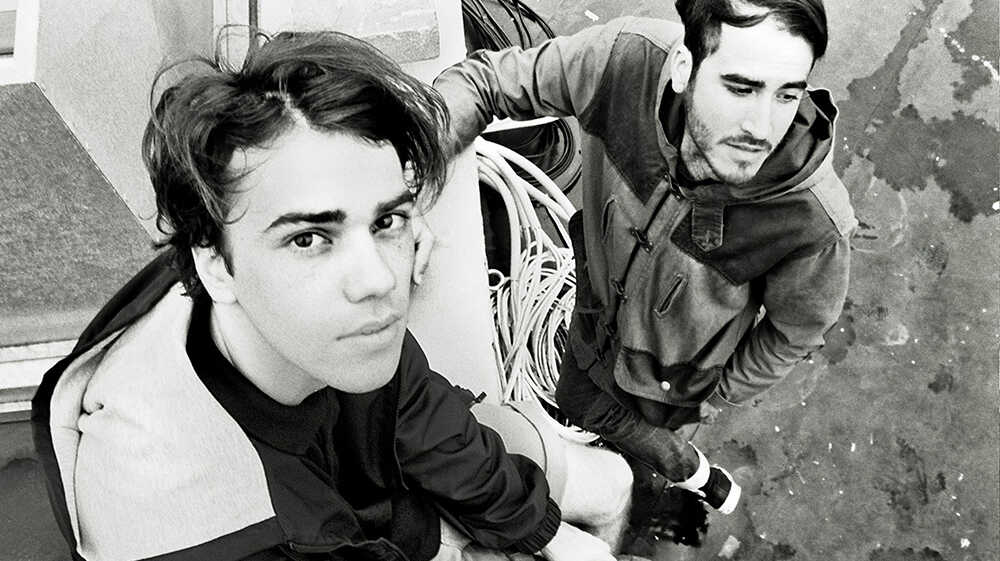 Audio for this feature is no longer available.
Does Jagwar Ma make rock music or dance music? It's genuinely tough to tell. A duo from Sydney, Australia, Jagwar Ma combines rock 'n' roll signifiers (electric guitars, psychedelic vocals) with pristine dance-music production. The band's full-length debut, Howlin (out June 11), references The Stone Roses one minute and space disco the next, and neither approach feels the least bit forced.
Guitars and drum machines don't make for uncharted territory in 2013, obviously, but it's important to note that Jagwar Ma isn't a "dance-rock" band. This is the 1960s British Invasion re-imagined with today's digital audio software, which has some comparing Jagwar Ma to the Manchester, England, scene of the late 1980s, when rock bands took cues from the country's burgeoning rave culture.
The electronic impetus in this case is Jagwar Ma producer (and partial namesake) Jono Ma, who recorded much of Howlin with singer Gabriel Winterfield in a barn in northern France. Ma sounds like a producer coming into his own after years of collaborating; he has an impeccable feel for when Winterfield's anthemic delivery should give way to an 808 drum machine. The hybridization peaks in "Uncertainty," one of the year's best songs so far.
Those barn recordings eventually made their way to Ewan Pearson, one of the premier British remixers of the past decade; he put the finishing touches on most of these songs. It's unclear how much he added to the mix, but his sharp production style is all over this album.
Of course, just because you can mix rock and dance music, that doesn't necessarily mean you should. But Howlin largely nails that sweet spot between singing along to a song and losing yourself in it.