Three-Minute Fiction: The Round 11 Winner Is ...
Three-Minute Fiction: The Round 11 Winner Is ...
Read The Winning Story
The search is over for the winner of Round 11 of Three-Minute Fiction, the contest where listeners submit original short stories that can be read in about three minutes.
We received help this round from graduate students at 16 different writing programs across the country. They poured through thousands of submissions and passed the best of the best along to our judge this round, novelist Karen Russell.
Here was your challenge for this round: A character finds something he or she has no intention of returning.
Russell was struck by the "inventiveness and diversity" the prompt inspired in the submissions, she tells Guy Raz, contest curator and host of NPR's TED Radio Hour.
"Reading the entries felt a little like a treasure hunt — I couldn't wait to see what object they were going to bury inside the story for their characters to find," she says. "In most cases, the 'found' objects did not have a huge dollar value — any value they had was reflective of the character's secret desires, or the product of some human relationship."
There were two finalists this round, apart from the winner: Picked Clean by Manuel Gonzales and Chips by Kristina Riggle.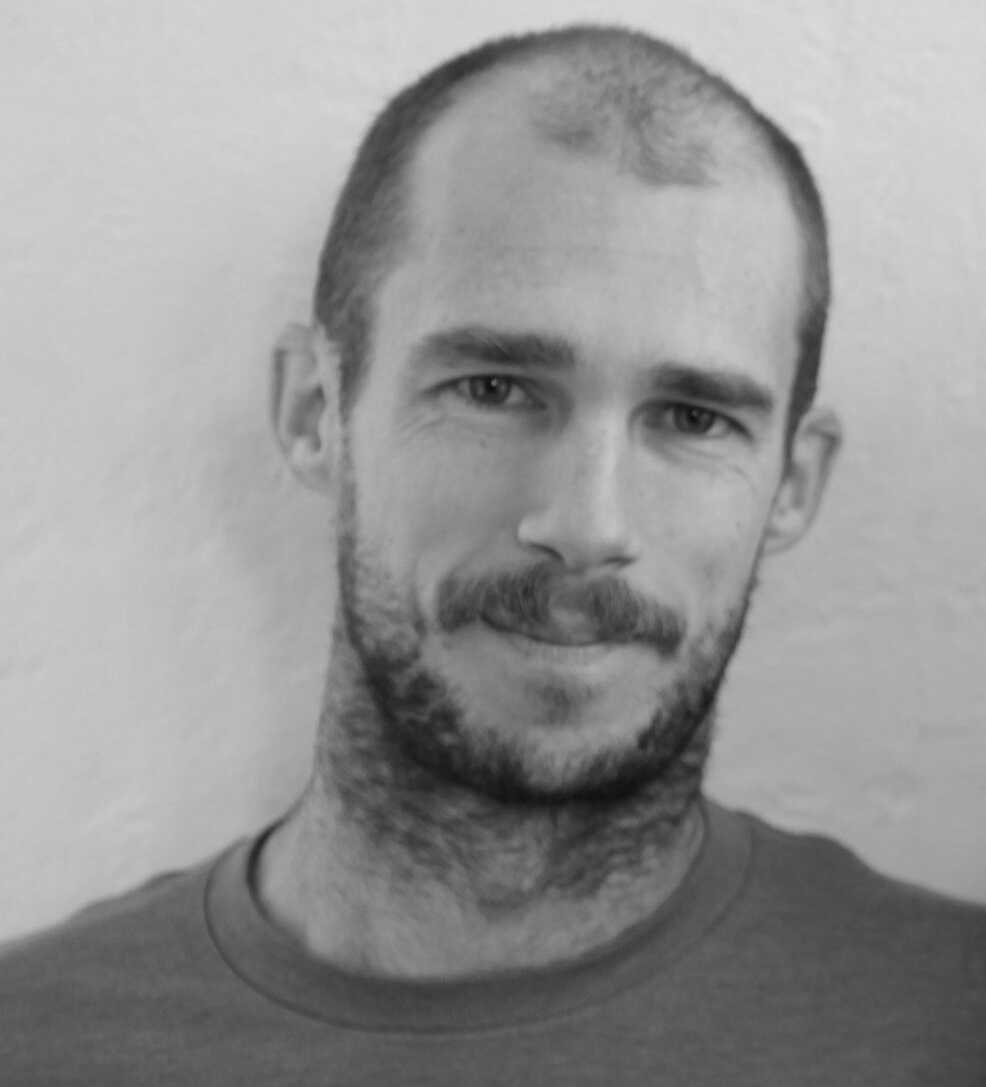 "They represent two very different takes on the prompt, but each is marvelously dramatic and packs an unbelievable amount of characterization and suspense into the three-minute word allotment," Russell says.
In the end, there is only one winner: Ben Jahn for his submission, Reborn.
"Ben Jahn's use of language, the specificity of his details, just blew me away. It was indelible and unforgettable and really chilling," Russell says.
Jahn's story is set at the "Reborn Convention," where adults shop in the "high fluorescence of toyland" for baby dolls. A "sky blue onesie" catches the eye of the male narrator. Jahn had been researching doll shopping for a novel he's writing. "There's something inherently creepy about dolls, to me anyway," says Jahn, who grew up with four sisters.
Jahn, of Richmond, Calif., is an English teacher. He says his earliest inspiration came from his father, who was not a writer but tried to win a chainsaw by writing a radio jingle.
"I loved watching him toil over language. I didn't know people wrote and tried to achieve something in writing," he says. "I liked the effect it had on me, and decided I wanted to try to do that for others."
Jahn says he's honored to win the contest and hopes to inspire others to pick up "a piece of serious fiction."
"Whether you read me or not, it's an important pastime. Sometimes it takes something very short to get the reader's attention piqued," he says.
Reborn will be published in the fall issue of The Paris Review, and Jahn will receive all three of Russell's novels.
Reborn
For Round 11 of our Three-Minute Fiction contest, we asked you to send a story in which a character finds something he or she has no intention of returning. The winning story for this round was "Reborn" by Ben Jahn of Richmond, Calif. Stories are published in their original form.
Round 11 Winning Story
This short story by Ben Jahn is the winner of Three-Minute Fiction Round 11.
At the Reborn Convention at the Creektown Holiday Inn, the women mill and mingle, fawn over mohair follicles, blue-blotched underpainting, voice-boxes uploaded with found sound. Distant crying. Summer afternoon nap meltdowns.
I'm the only man, and I sense their suspicion. I feel lost. I eat a tasteless finger sandwich. I touch a doll with the back of my hand. A pamphlet explains: Real Baby Heater Systems.
I've been doll shopping all day. Mom-pop small shops, to mid-range chains hanging on in the e-conomy, to toy depots built into stucco strips. The high florescence of toyland. The dolls' faces sealed behind cellophane. The saleslady said these were the top sellers.
"None of these speaks to me," I said.
"Oh, we got dolls that coo and laugh."
"Laughing's not speaking."
"We got dolls that cry. You might try the Reborns in Creektown. You might find what you're looking for there."
At the hairing station, I watch a woman with craft-specific tools tweeze strands through micro-perforations in a scalp. A small digi-cam and halogen lamp beam down on her knuckles and project on a portable screen, before which others have gathered with notepads and clandestine camera-phones to bootleg instructions. When she has a patch on the soft spot she palms the wispy fuzz to prove the sensory logic of it all.
A plastic placard at her table reads REAL HUMAN. I ask what's the story of the hair there?
"That came off a three-year-old girl."
"Does that add to the value? Right, how could it not?" Did the girl know what she was doing? Did she think she was shaving her head for the sick?
"I know what you're thinking." She waits several seconds and says, "the answer is yes and no."
I wander in a trance watching the reborners create the semblance of infant life. Diorama style set-ups with mood lighting, bassinets, blankies, and mobiles. Night-monitors for the baby noises. Music boxes. Strollers folded in the corner for endless calming walks. A brawny mannequin in plaid and jeans (like me) with a reborn in a Bjorn.
"Are you in the market?"
I want to say yes, make me one with an electric heart that never stops. Make me one with a real GI tract, real stench. I want to say yes, sell me a kit with six toes on the left foot, a harelip and a palsied hand. I'd take that.
"Can I take --" I almost say "it" — "this little guy" (it's wearing a sky-blue onesie) "for a walk? Just to see how it feels."
"This one's five hundred." She lifts it off the mannequin and helps me into the straps.
"Just around here," I say. "A test-drive. You can have my car keys for collateral."
Outside, in the natural light, I can see his underpainted blue-blotched blood vessels, the most accurate glue-fleck cradle cap. Away from all of the other dolls, he looks realer than ever, sleeping with those tight-shut eyes. Passers by don't think twice. Passengers on the train give knowing looks. So sweet. By the time I get to my stop, it's easy enough to imagine the heartbeat I'm feeling isn't my own.