First Listen: Derrick Hodge, 'Live Today'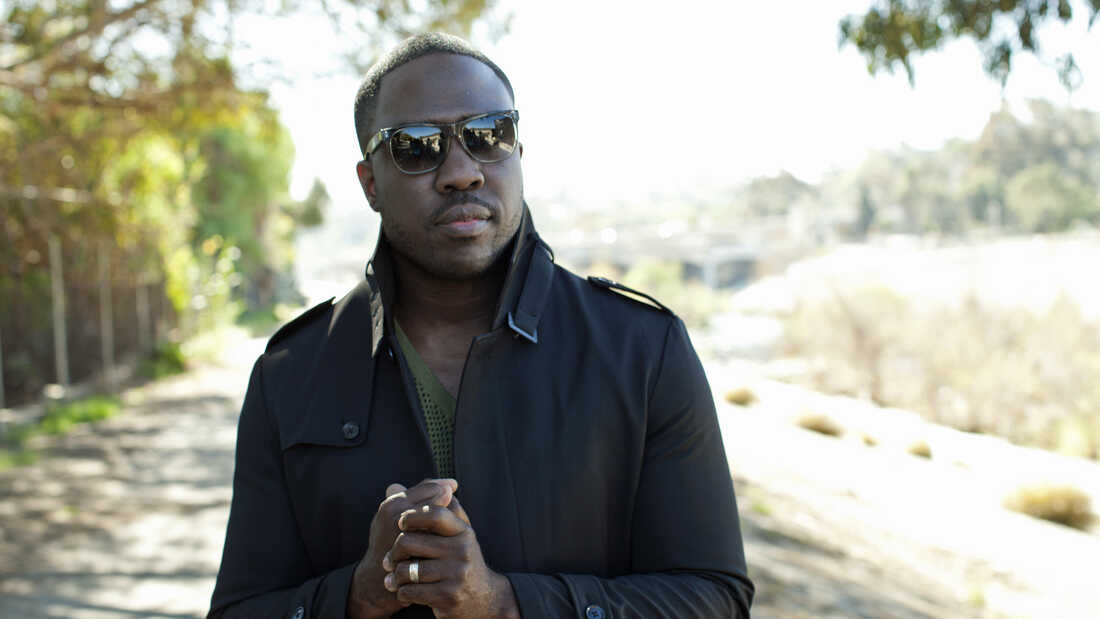 Chris Baldwin/Courtesy of the artist
Knowledge. Integrity. Wisdom. Respect. Love.
You'll find those five words inked permanently onto Derrick Hodge's electric bass. That instrument now lubricates two very fluid ensembles led by Maxwell and Robert Glasper.
Hodge, who grew up outside Philadelphia, acknowledges a direct lineage. He's long been surrounded by musicians who love and practice their craft with a purpose: from jazz pianist Mulgrew Miller to producer Jazzy Jeff, as well as singer Jill Scott and the gospel sounds of the Tribbett family. Derrick Hodge amplifies that foundation in some very special ways on his debut recording Live Today.
Just about everyone on this record is a producer. Trumpeter Keyon Harrold wrote hit records for 50 Cent. Travis Sayles worked with Hodge in Maxwell's band, and has crafted sound for Justin Bieber. Producer and session master James Poyser has been a mentor since the bassist was a teenager. Drummer Chris Dave is a mastermind of sound and rhythm.
"I wanted to merge that sensibility with a great 'on paper' thinkers like [pianist] Aaron Parks," Hodge says. "Put them in a room together and see what happens. I didn't want any more than two takes, and most of these songs were single takes. They're playing as if they are reading off paper, but they're reacting and responding to each other in an honest way. [Bassist and songwriter] Alan Hampton did single takes. I explained to Common what I was going for, and he got it."
When you listen to Live Today, know that this recording carries the genetic code of jazz — a word perpetually lost at sea, but one that Hodge found a way to anchor in some important ways.
"Conceptually," Hodge says, "jazz represents a culture of people that were doing a certain way of thinking, and that thinking has just as valid an impact on American music than the idiosyncrasies of definition.
"That's the common thread you find in hip-hop and rock 'n' roll. On the surface, these genres talked against each other, but at the core it's the approach. It's the feeling that I'm going to do this to say how I feel in my culture in my time."
Hodge doesn't seem to be taking the responsibility of all this musical information lightly. The ancestors are dancing — and so are people who live today. He is providing the groove.