First Listen: Ephel Duath, 'Hemmed By Light, Shaped By Darkness'
Ephel Duath, 'Hemmed By Light, Shaped By Darkness'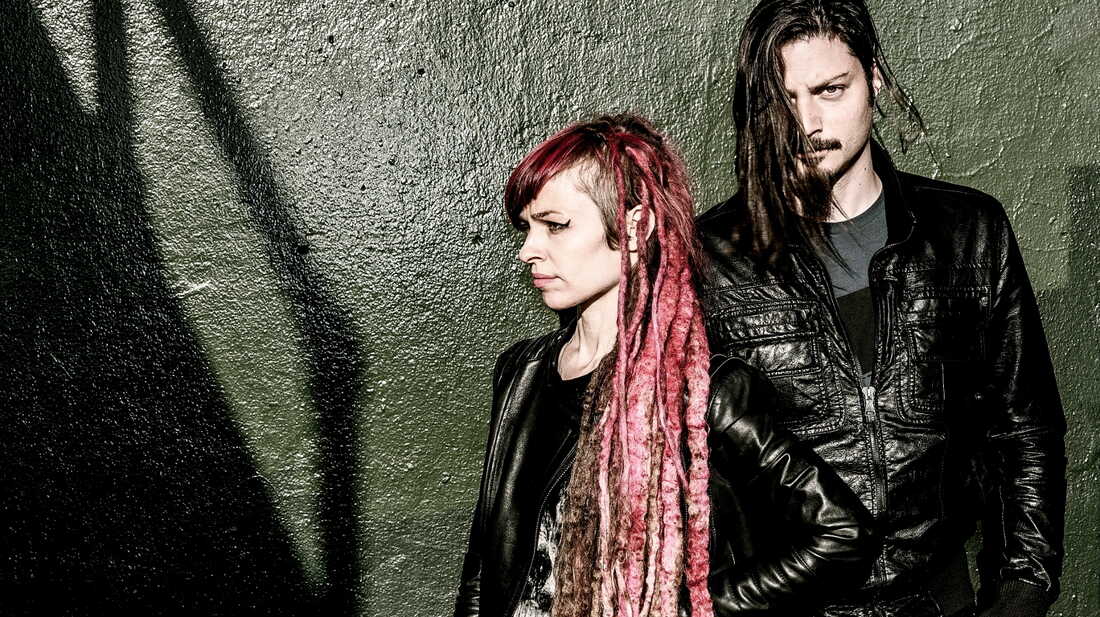 Purchase The Album
Davide Tiso must be some kind of metal mad scientist, perched upon the rolling hills of his home in Padua, Italy, as he concocts gnarled, hydra-Zorn headbangers that sound like what Eraserhead looks like. But with Ephel Duath and its ever-revolving lineup, Tiso has always toyed with the eerily tangible, and he might now have his most immediate record to date in Hemmed by Light, Shaped by Darkness.
Take the opening track, "Feathers Under My Skin." It bears the spiraling, what-time-signature jazz-guitar skronk Tiso's known for, but more than ever, there's a weight that grounds it all. That comes, in part, from producer Erik Rutan of death-metal bands Hate Eternal and Morbid Angel. He has a particular affinity for the low-end and even provides guest vocals in this track, plus a guitar solo in "Within This Soil." In an odd way, the structural drama and raspy growls of new vocalist (and Tiso's wife) Karen Crisis here actually recall the post-hardcore band Circle Takes the Square's heaviest moments, building on a labyrinthine frenzy of layered riffs. But even with Ephel Duath's newfound heft, Rutan cannot contain the insanity of "Through Flames I Shield" or the straight-ahead jazz breaks in "Shaped by Darkness."
It's been a fantastic year for knotty, progressive metal from vets honing in on more rock-based moves (see Ihsahn's confoundingly great Das Seelenbrechen) and Bartok-ian madness (Gorguts' triumphant return with Colored Sands). But Ephel Duath exists in its own realm as ever, uprooting expectations just as its logical madness begins to make sense.