Javon Francis, Jamaica's Next Big Running Star

The stadium was quiet as eight schoolboys settled into the blocks for the start of the 400-meter finals at Jamaica's annual Inter-Secondary Schools Sports Association Boys and Girls Athletic Championships earlier this year — "Champs for short. The favorite? Nineteen-year-old Javon Francis. Case closed. Spectators sat in their seats munching on food and chatting with friends when the starter gun went off.
But something unexpected was taking place. Francis, who was scheduled to run the 200 meters later that evening, attacked the race like a demon. By the 200 mark, he had closed in on the rest of the pack, and 50 meters later, he had left everyone behind and the whole stadium was on its feet, exuberant, deafening, urging him on. They knew. He was going after the famed Usain Bolt's high school record.
Francis didn't just break Bolt's record. He "shattered" it, noted four-time Olympic medalist and NBC Sports analyst Ato Boldon in an email. The young man lapped the track in 45 seconds flat and, seemingly overnight, Francis became an international sensation, landing on the must-watch list of track-and-field insiders.
But it's not only that Francis broke Bolt's record, making him a king among princes in a country that seems to mint prodigious track talent. Last summer at the IAAF World Championships in Moscow, he ran a lightning-fast split to pull his team from fifth place to second, just behind Team USA.
"Every time I wear these particular spikes, I know I'm going to do something phenomenal," Francis told OZY. He was wearing his lucky shoes, given to him by a friend, on both occasions.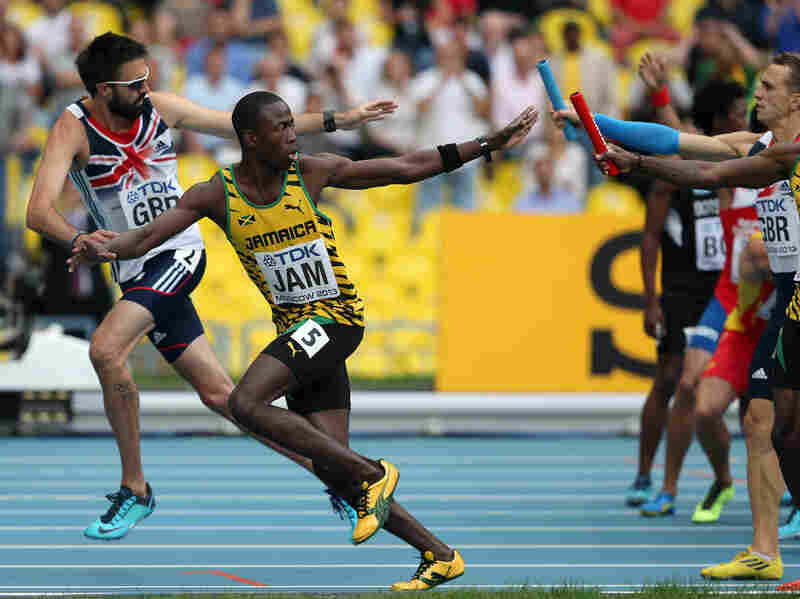 It was a head-turning performance by any measure. And Francis, then 18, was the youngest member of his team and challenging world-class veterans like USA's LaShawn Merritt, 27.
Tall and slim with well-defined muscles, Francis displays the kind of confidence and bravura of a seasoned pro. "I'm like a lion and I'm like a donkey — both are strong," he said. He's even nicknamed Donkey Man.
He's also a performer: After smashing through the finish line in record speed at Champs, he dropped to the track and did three clean pushups, sending the crowd into a frenzy before doing his best imitation of Bolt's lightning stance.
At the World Games, when his coach informed him he would be anchoring the 4x400 relay, Francis told the Jamaica Star, "My smile got bright because I said to myself, 'Yes! This is what I want: to show the world who Javon Francis is.' "
Francis spent most of his childhood in the countryside of Bull Bay, a village where catching fish is both a living and a sport — and how he and his friends passed the time when there was nothing much else to do.
But starting in elementary school, he began running the 100-meter dash, he said, before specializing in the 200 and 400. Today, he lives with a guardian and attends high school in Kingston, Jamaica's capital, while his family and best friend remain in Bull Bay.
If his streak continues, Francis will leave school this June and turn professional, joining the Jamaican running club Akan, headed by his high school coach, Michael Clarke.
Observers have tried to figure out just what's in the Jamaican jerk sauce that produces athletes like Francis.
Speaking by phone from Kingston, Clarke said he was not surprised that Francis toppled Bolt's 10-year record. His training times have been building toward this for some time, and, according to Clarke, we may not yet have seen the best of him.
"He doesn't do any weight training," Clarke said, which is unusual for athletes at his age and level. And even when he broke Bolt's record, "He was [operating at] 80–85 percent" due to a leg injury, said Clarke. "That tells you how far he can go."
And how far a nation that derives so much pride from its athletic prowess can go. The island of fewer than 3 million people dominates the sprints every four years in the Olympics; Usain Bolt sits atop an elite group that also includes Olympic gold medalist Shelly-Ann Fraser-Pryce, Veronica Campbell-Brown, Yohan Blake and Asafa Powell.