Ruth Brown On Piano Jazz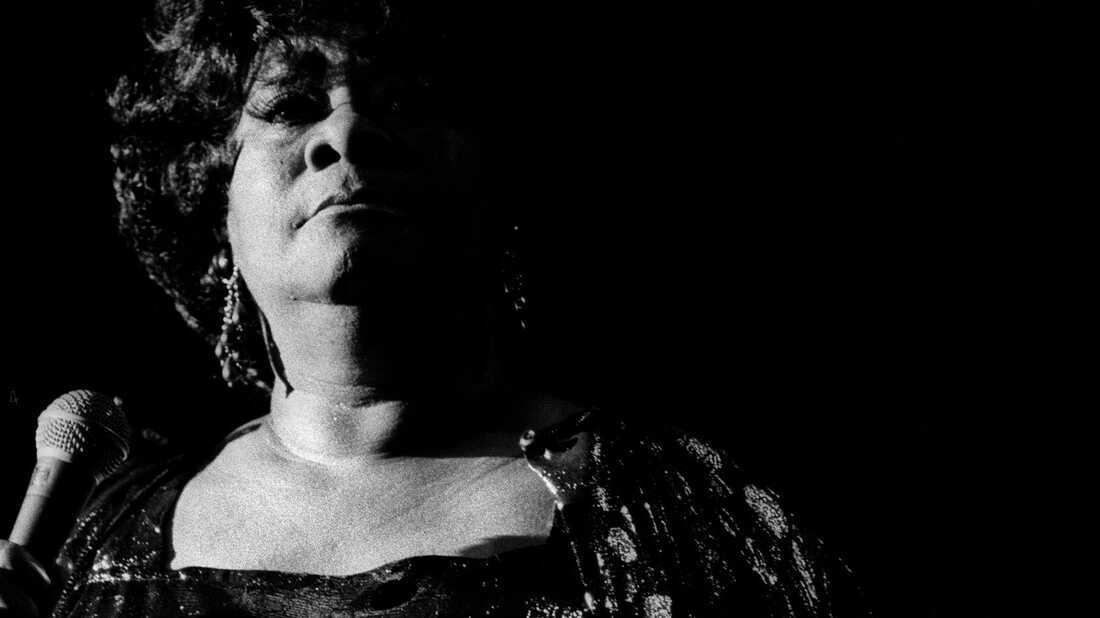 Ruth Brown was one of the pioneers of R&B. The vocalist and actress also hosted a blues program on NPR called Blues Stage that helped bring wider attention to the genre.
On this episode of Piano Jazz from 1993, Brown's roots in blues, R&B and jazz are on display as she sings to host Marian McPartland's accompaniment in "Skylark" and "Fine And Mellow."
Originally recorded Feb. 8, 1993. Originally broadcast June 19, 1993.
Set List
"Fine And Mellow" (Holiday)
"Skylark" (Carmichael, Mercer)
"Grooveyard" (Perkins)
"When I Fall In Love" (Heyman, Young)
"Yes Sir, That's My Baby" (Donaldson, Kahn)
"Time After Time" (Cahn, Styne)
"Solace" (McPartland)
"B Flat Blues" (McPartland, Brown)