Songs We Love: Caitlin Canty, 'Get Up'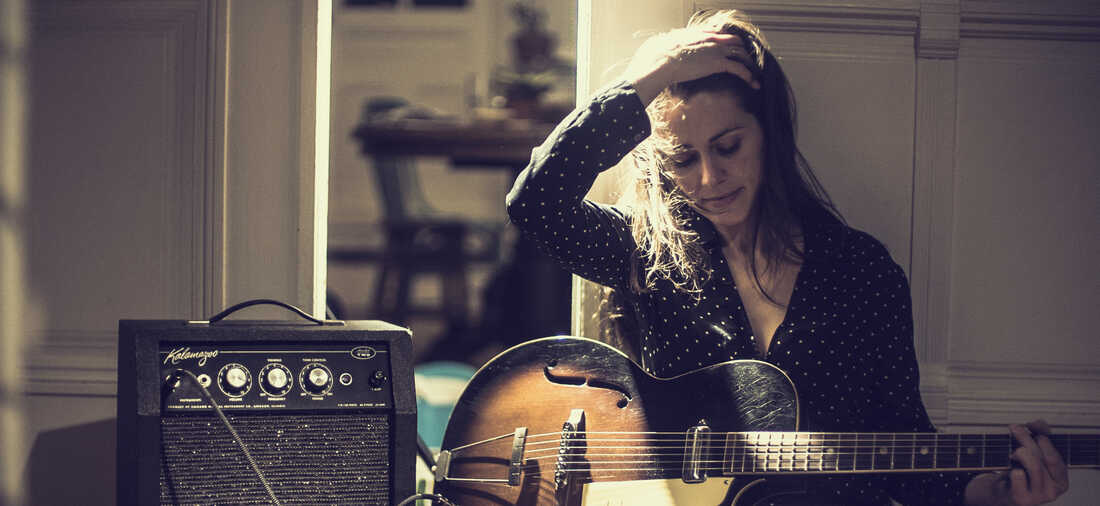 Caitlin Canty's Reckless Skyline — the second full-length album from the Vermont singer-songwriter, who's about to relocate to Nashville — was recorded live in four days in a western Massachusetts studio. With fellow songwriter Jeffrey Foucault at the helm as producer, Canty works with an all-star band that includes Billy Conway (Morphine) and Eric Heywood (Ray LaMontagne, The Pretenders).
Thanks in part to Conway's pulsing drums and Heywood's dreamy pedal steel, "Get Up" has a haunting urgency to it. "Get up get up get up / No time to rest or run for cover / Get up get up get up / Before the road pulls you under," Canty sings. "Sleeping on embers breathing in rivers / Waking up shivering on summer's hottest night / Salt crusted sweat dries dust deep in white lines / Dreaming that you'll find it in the nick of time."