Alabama Shakes, On Not Keeping Things Safe
Alabama Shakes, On Not Keeping Things Safe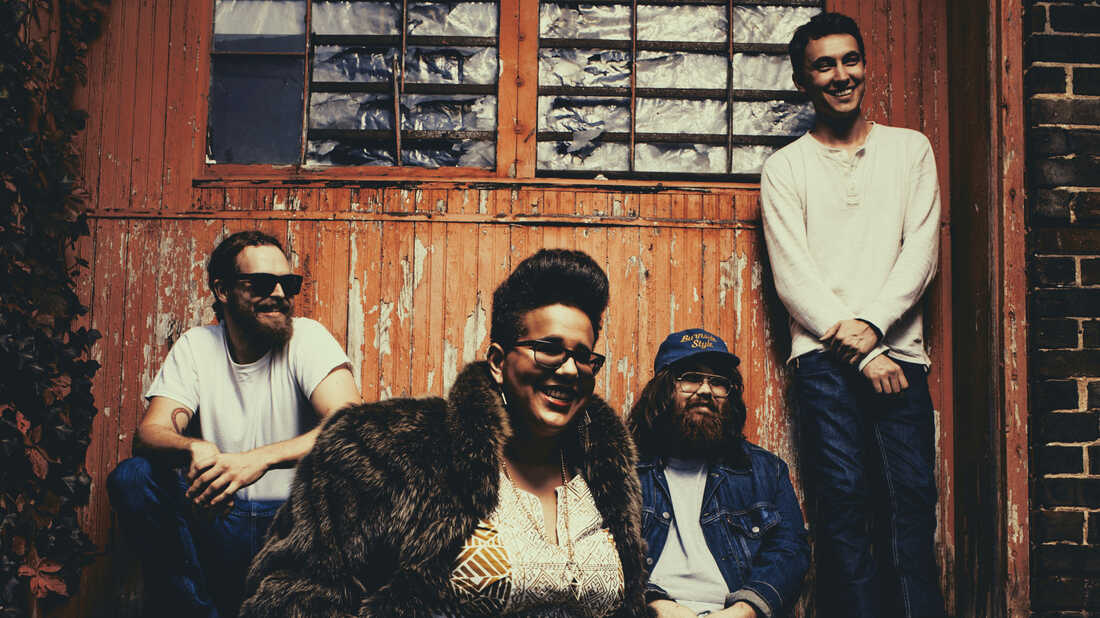 Brantley Gutierrez/Courtesy of the artist
With all the love that the band Alabama Shakes received for its debut album — including a Grammy nomination for Best New Artist — the easy thing would have been to make another album that sounded similar. But that's not what the group wanted.
"The safe thing isn't always the most interesting or exciting thing," lead singer and guitarist Brittany Howard says.
On Sound & Color, Alabama Shakes' members flex every which way. NPR Music's Ann Powers writes in her review, "It's punk in its refusal to conform, glam in its theatrical flair, jazz in its self-directed, often unexpected musicality."
"When we used to get together and write songs, it was over a lot of different genres," Howard says. "And it wasn't like we were exercising genres; it was just fun. I like all kinds of music, and nobody ever told me you gotta pick one, so I never did."
At the audio link, NPR's Arun Rath talks to Howard and guitarist Heath Fogg about quitting their day jobs, translating their jam sessions to big stages and not taking themselves too seriously.