NFL Issues Report On Patriots' Deflategate, Says Brady Probably Knew
NFL Issues Report On Patriots' Deflategate, Says Brady Probably Knew
The NFL has released its report on the New England Patriots' scandal that's come to be known as Deflategate. It says it's likely quarterback Tom Brady was aware staff was taking air out of the balls.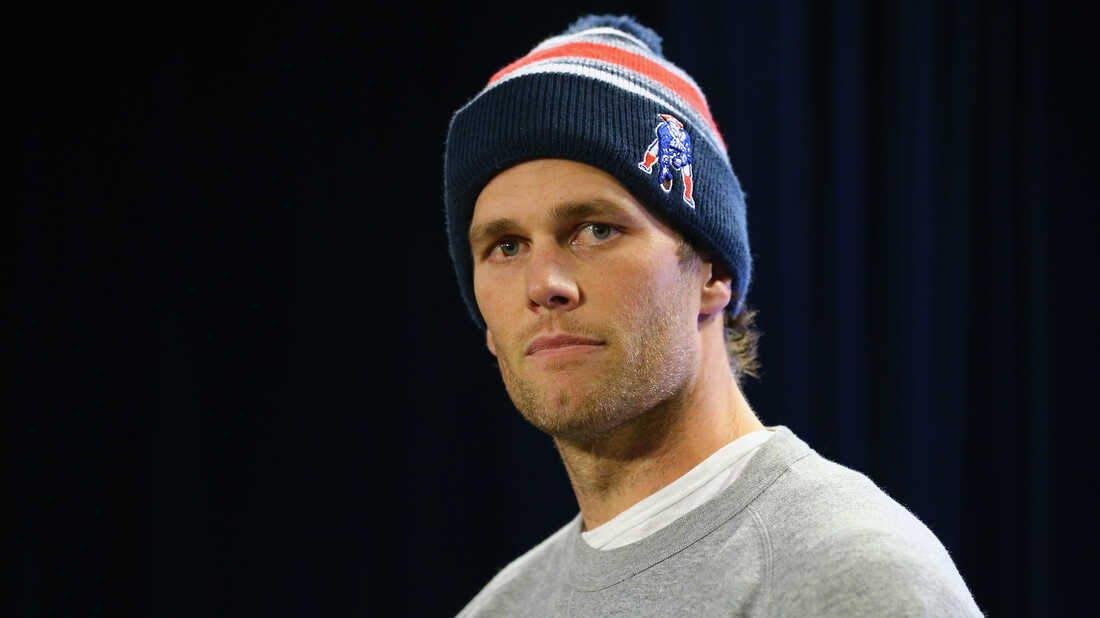 Maddie Meyer/Getty Images
STEVE INSKEEP, HOST:
This is a blow to the New England Patriots. The NFL released a report on the scandal known as Deflategate. It does not say team staff definitely let the air out of balls so that quarterback Tom Brady would have an easier time throwing, just that that probably happened and that Brady probably knew. This is not going over well in the Patriots' home, Foxboro, Mass. Here's Edgar Herwick of member station WGBH.
EDGAR HERWICK, BYLINE: News that two of the team's employees likely deflated footballs was met with some disbelief. Eric Bishop works at Waxy's Pub, a few miles from Gillette Stadium where the Patriots play their home games.
ERIC BISHOP: I think no matter what would've happened, we still would've won, so it doesn't really matter. And we're not cheaters. Tom Brady is the man.
HERWICK: Actually, the 243-page report does imply that star quarterback Tom Brady probably was aware of what was happening. Yet there's no smoking gun. And while Patriots owner Robert Kraft called the findings incomprehensible, some fans were resigned to the fact that their three-time Super Bowl MVP most likely was involved. Stephen Rego took a break from laying asphalt to vent.
STEPHEN REGO: I'm hugely disappointed. The guy's got more skill than almost any quarterback ever. He doesn't need to be doing stuff like that. He doesn't need to tarnish the name of a team that just created a dynasty for themselves.
HERWICK: Here in Foxboro, even self-proclaimed non-sports people like Ellen Scott were eager to weigh in.
ELLEN SCOTT: What bothers me is people who really love sports and especially kids looking up at the team and looking at them as heroes, feeling like they can't trust them anymore. And so it feels, like, morally and philosophically wrong. You're going to win anyway.
HERWICK: But perhaps hit hardest were the true blue Patriots fans. Outside an empty, eerily, quiet Gillette Stadium, season ticket holder Mike Sullivan was crestfallen.
MIKE SULLIVAN: Why? Why, Brady? And now how often have they done it? That's the question, I guess.
HERWICK: That may never be known, but the NFL is expected to hand down punishments in the next few days. For NPR News, I'm Edgar Herwick.
NPR transcripts are created on a rush deadline by an NPR contractor. This text may not be in its final form and may be updated or revised in the future. Accuracy and availability may vary. The authoritative record of NPR's programming is the audio record.