Gonzalo Rubalcaba On Piano Jazz
Gonzalo Rubalcaba In The Studio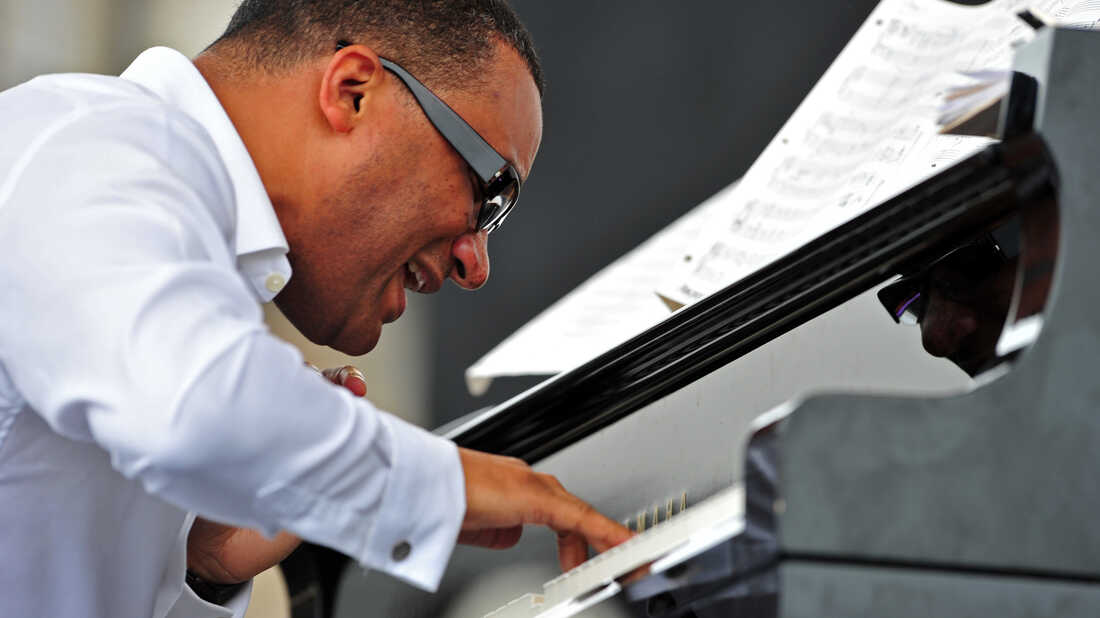 Eva Hambach/AFP/Getty Images
The music of pianist Gonzalo Rubalcaba is a potent mixture of Cuban and American jazz. His style sounds both melodic and rhythmic, filled with exciting and intriguing influences. He plays everything from jazz to classical, as well as music from his native Cuba.
When Rubalcaba was a guest on Piano Jazz in 1995, he spoke with host Marian McPartland through an interpreter and dazzled with pieces such as "Con Alma" and "Straight No Chaser."
Originally broadcast in the fall of 1995.
Set List
"I Remember Clifford" (Golson)
"Donna Lee" (Parker)
"Con Alma" (Gillespie)
"Night In Tunisia" (Gillespie, Paparelli)
"Dizzy" (McPartland)
"Woody 'N' You" (Gillespie)
"Free Piece" (McPartland, Rubalcaba)
"Mima" (Rubalcaba)
"Well You Needn't" (Monk)
"Straight No Chaser" (Monk)