Review: Son Lux, 'Bones'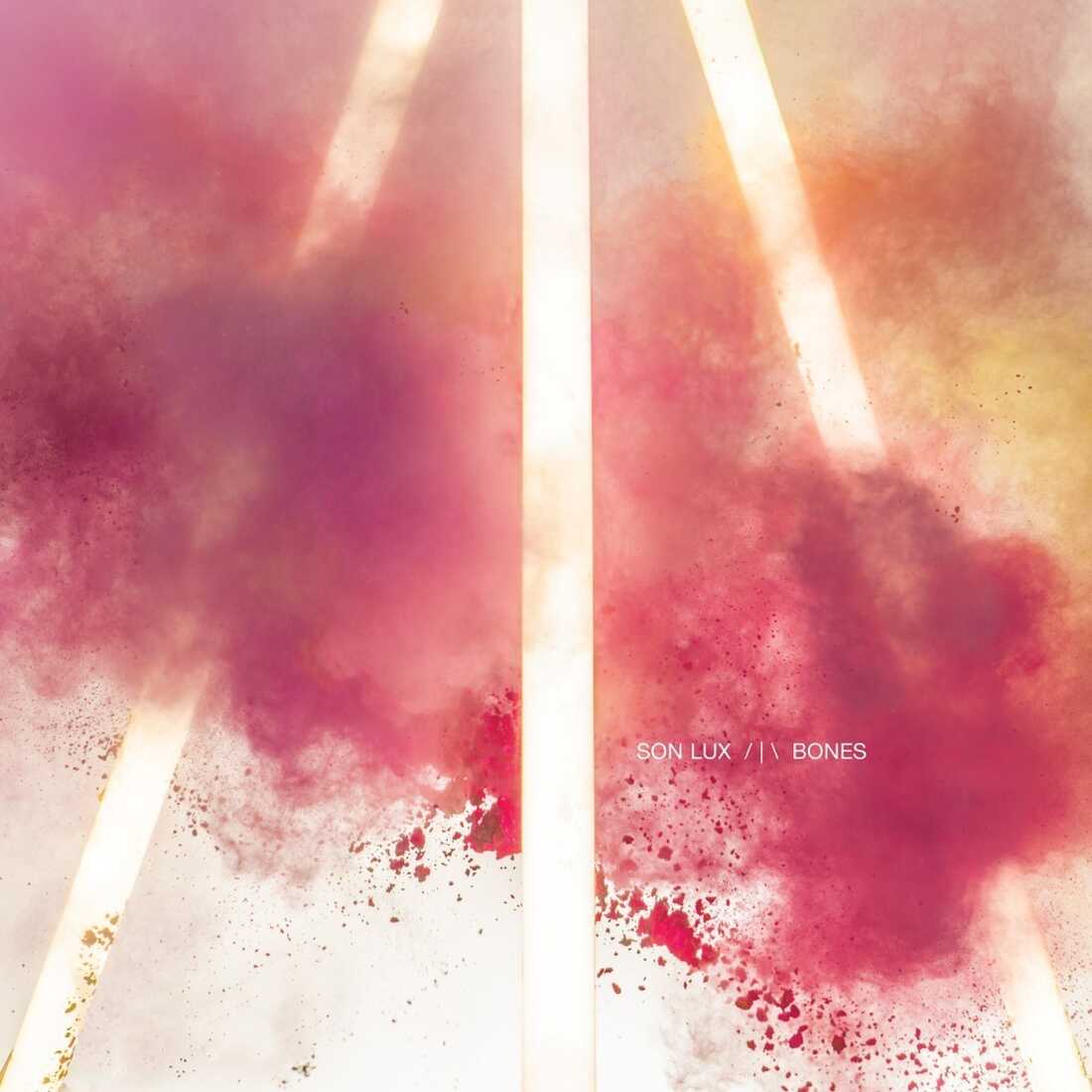 For years, Ryan Lott, the innovative beat-making composer and sonic mastermind of Son Lux, has sat at the intersection of pop and classical, creating imaginative and complex music for every medium. The classically trained musician has scored for modern dance, TV ads and film — including last year's The Disappearance Of Eleanor Rigby and the upcoming Paper Towns. Lott is also no stranger to collaboration: He's worked with a wide array of artists, from Beyoncé producer Boots to composers like Nico Muhly, Caroline Shaw and Arcade Fire's Richard Reed Parry. As part of the supergroup Sisyphus, he's even created electronic hip-hop alongside Sufjan Stevens and rapper Serengeti.
Similarly, as Son Lux, Lott has frequently called upon the talents of like-minded guests and friends — including My Brightest Diamond's Shara Worden, yMusic and mandolin great Chris Thile, as well as pop star Lorde, who re-imagined Lott's song "Easy" on last year's Alternate Worlds EP. Still, for all those partnerships, Son Lux has remained primarily a solo endeavor. It wasn't until Lott sought musicians to help him re-create and flesh out the songs from his 2013 album Lanterns for live performances that Son Lux truly became a band.
In guitarist Rafiq Bhatia and drummer Ian Chang — both skilled musicians and composers in their own right — Son Lux got more than just collaborators. Lott found musical kinship. The trio's musical chemistry and reactive interplay, developed on the road, has now been channeled into Son Lux's phenomenal fourth album, Bones. Co-written and recorded by Lott, Bhatia and Chang, Bones extends Lanterns' template, blending pulsating electronics and skittering start-stop beats with stark piano melodies, lavish string flourishes and flute trills, and Lott's soulfully robotic voice. Yet because each musician has a fascination with manipulating texture and exploring the limits of how an instrument can sound, Bones' songs breathe and flow naturally as they hone and expand upon Son Lux's dense yet lilting electronic pop.
Son Lux has always tried to find a sweet spot between minimal beauty and dramatic, maximalist build-ups, and to meld artificially crafted software instruments and choppy sampled sounds with the tactile feeling of musicians who play and adapt in real time. That's a key component to Bones' sound: "This Time" is a buoyant Latin-meets-industrial song built around a microscopic snippet of Chang's syncopated cajón groove, punctuated by a nine-woman choir led by Holychild's Liz Nistico; Bhatia's bursts of bit-crunched guitar feel like music from a decaying Nintendo game. Later, in "Undone," Bhatia shows off his versatility with slick, soulful, jazz-inflected runs. In "White Lies," Lott lays out tightly constructed melodies and the voice of Elena Tonra (Daughter) atop clattering percussion and a bed of sleek synths that could otherwise feel cold and detached. Few musicians coax so much wistful, heart-wrenching emotion out of laptops and keyboards.
That emotion carries over into Lott's vocals and lyrics. Using sparse yet evocative phrases — "You are the most fortunate one" — Lott deploys language like another instrument that fits into the interlocking melodies of "I Am The Others." Still, he says a lot with very little, revealing introspective thoughts and personal longing. In "Change Is Everything," Lott reflects on tiny moments that become turning points in life. In "Flight," he hopes to run away from it all in an escapist fantasy, singing, "Let's be anyone but us tonight." In "You Don't Know Me," he fights past pain and isolation from a loved one: "I feel you tracing my scars," he sings, "but you don't know me."
Lott also sings of grander ideas, from understanding our limitations in this world to more sensory and elemental forces that manipulate emotions — musing, "You hear the earth around you speak in tongues / Your mind will open, so open your lungs." In both the initial invocation of "Breathe In" and later in "Your Day Will Come," Lott returns to a Zen-like mantra: "Close your eyes, swallow the sun, you have only just begun." Bones' cathartic ending statement comes with the penultimate song, "Now I Want," in which Lott and a chorus of female voices chant, "Now I want to be free!" It's both a bold declaration and a plea, as if he still needs convincing. Bones is the sound of forward-thinking and restless musicians as they search for something new.