Songs We Love: Sports, 'Get Bummed Out'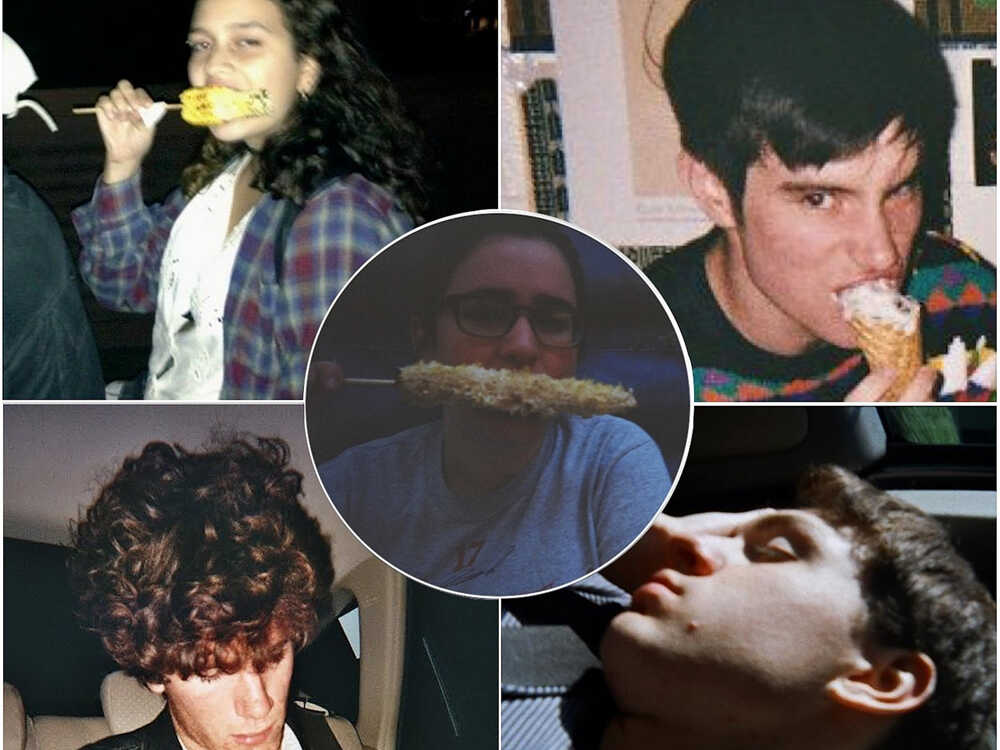 The doubt and heartache stirred up by messy romances and distant crushes are at the core of Carmen Perry's songs. The primary songwriter of Sports, Perry writes in emotionally direct phrases, which capture the confusion and vulnerability that often comes with being young and in love. That theme of yearning and connection is a constant on the band's new album, All Of Something, and the focus of one of its best songs, "Get Bummed Out."
Sports formed while attending Kenyon College in Gambier, Ohio. With graduation and the real world looming, and the possibility that Perry, drummer Benji Dossetter, bassist James Karlin, and guitarists Catherine Dwyer and Jack Washburn may stray in different directions, the band sought to create a period snapshot. Recorded in Philadelphia with Kyle Gilbride (guitarist of Swearin', and producer of such DIY-leaning bands as Waxahatchee and Girlpool), All Of Something is sharp and urgent, full of crunchy guitars and impossible-to-forget melodies.
In just two-and-half minutes, "Get Bummed Out" depicts a turning point: The song finds Perry first admitting to herself that she's in love, then trying to muster the courage to tell the other person; but she's nervous at the risk of being let down, of those feelings going unrequited. Perry notes her loneliness when apart, trying to dissuade herself completely with a preemptive rejection ("Moving off you so I can try to get over you before you're even mine"). She even weighs her independence versus the impulse to want to rely on someone else ("I can take care of myself / I just wish sometimes that I didn't always have to"). There's a composure-betraying lilt in her throat, as if she's just on the verge of cracking; there's also a particularly knife-twisting last line ("If you feel like giving up, just make a mess of me / I'll always clean it up"). "Get Bummed Out" is an irresistible pop-punk anthem—a personal portrait of an undefined relationship to which many of us can relate.
All Of Something is out on Oct. 30 on Father/Daughter Records.