Jay Leonhart On Song Travels
Jay Leonhart In The Studio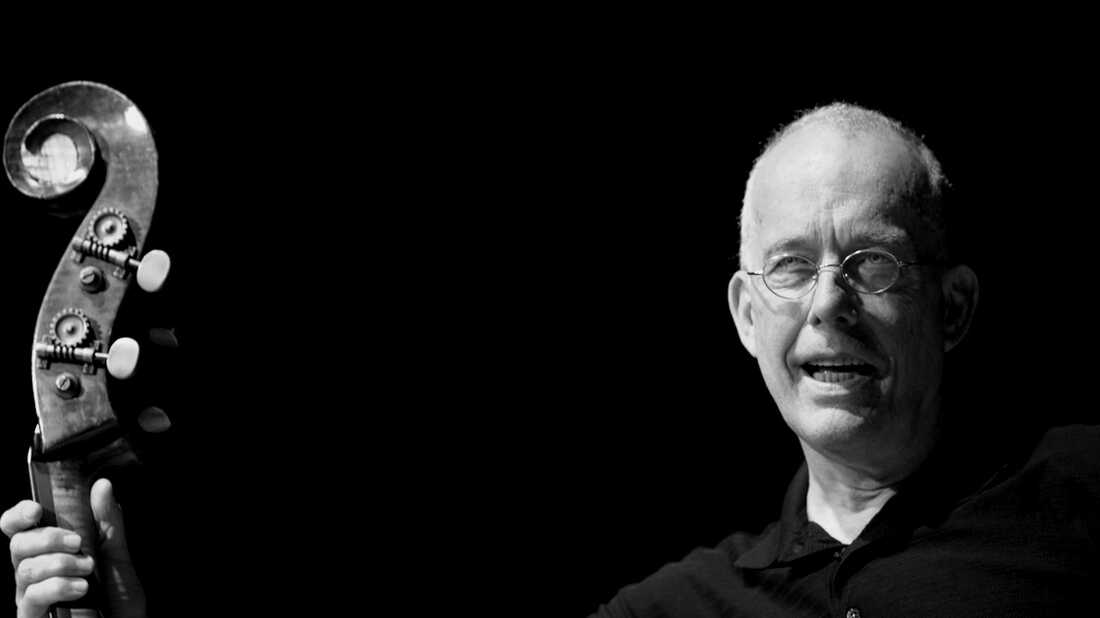 Mary Savage/Courtesy of the artist
Set List
Leonhart (bass, voice), Feinstein (piano) "Problem" (Leonhart)
Leonhart (bass, voice), "On the Road" (Leonhart)
Leonhart (bass, voice), "Me and Lenny" (Leonhart)
Leonhart (bass, voice), "Curtains" (Leonhart)
Leonhart (bass, voice), "Robert Frost" (Leonhart)
Leonhart (bass, voice), "Bass Aboard a Plane" (Leonhart)
Leonhart (bass, voice), "Louie Bellson" (Leonhart)
Feinstein (piano, voice), "All My Tomorrows/All the Way" (Cahn, Van Heusen)
Bassist Jay Leonhart is a highly sought-after session musician, a trio leader and a one-man act. He got his start as a kid playing banjo and guitar with his brother in the '40s and '50s, and was inspired to take up the bass after hearing Ray Brown and the Oscar Peterson Trio.
Leonhart has played with musicians from all genres and has been on the New York jazz scene for almost five decades. On this episode of Song Travels, Leonhart brings songs and stories from his act and joins host Michael Feinstein for a duet of the Gershwin-inspired original tune "Problem."
Subscribe to the Song Travels Express podcast.