Songs We Love: Brownout, 'La Raza'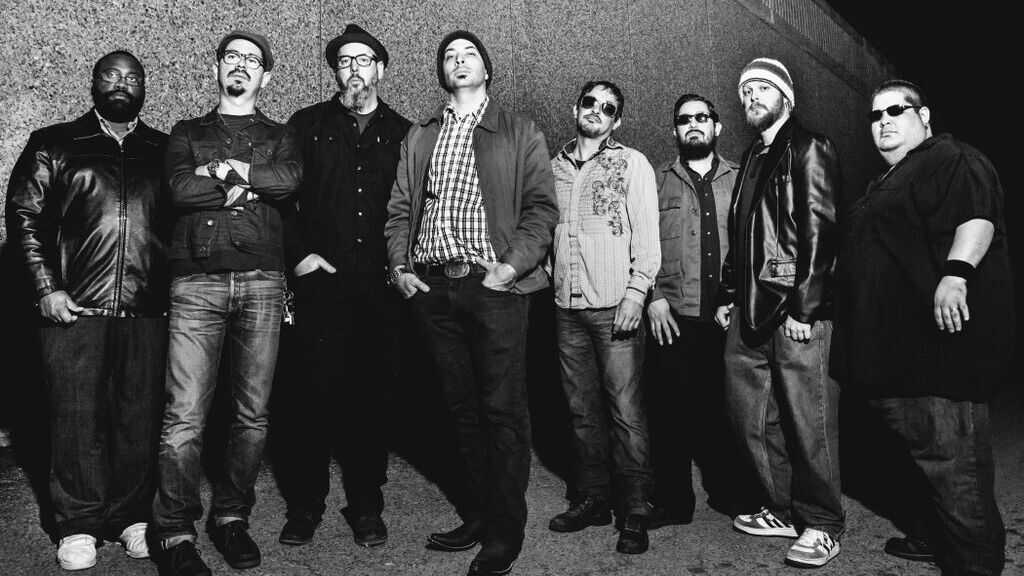 Kid Frost is a bit of a pioneer in Latin rap, and his 1990 track "La Raza" is also a ground breaking track, sampling the El Chicano jazz/rock classic "Viva Tirado." All of that is a given.
What blows my mind is that it has been 25 years since that song was released!
Watch Kid Frost's Original "La Raza"
Lots of things have changed since then in Latin hip-hop. The genre has exploded all over Latin America. Folk traditions have been respectfully sampled and expanded upon.
And now, the superb Austin-based crew Brownout has revisited the track just in time for Columbus Day ... er, I mean, Dia de La Raza. Produced by Grupo Fantasma co-founder Adrian Quesada, the posse cut features luminaries such as the legendary Cuban-American rapper Mellow Man Ace; DJ Dus (aka El Dusty) and Mexstep of the group Third Root, representing the south Texas Chicano experience; Niña Dioz, an explosive female MC from Monterrey, Mexico; and Afro-Cuban MC Kool AD (from Das Racist) and his DJ, the Chicago-born Amaze 88.
It is short blast of brilliance, like visiting an old friend whom you haven't seen for a while, but the friend remains the coolest person in the room.