Veterans Vow To Fight Suicide With A Sword Forged From 9/11 Tragedy
Veterans Vow To Fight Suicide With A Sword Forged From 9/11 Tragedy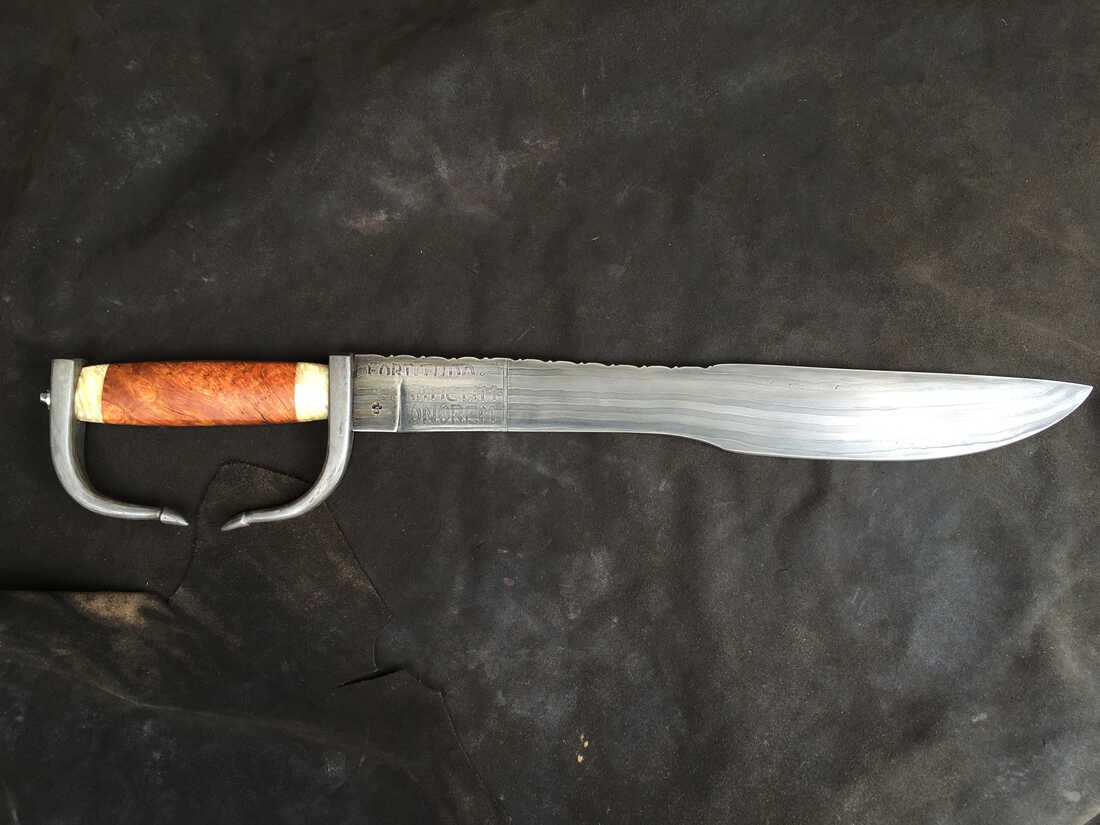 Last winter, a retired Brooklyn firefighter drove down to Walter Reed Hospital, outside Washington, D.C., with what he considers holy artifacts: a bucket full of scraps from the World Trade Center.
"It's remarkable, the pieces of steel that we have. They're so important and you don't want to waste anything," said Danny Prince, who is also a Navy veteran.
Steve Danyluk, a former Marine combat pilot met Prince in Maryland and took on his cargo. Danyluk, another veteran activist, wanted to turn the steel into a symbol with the power to save the lives of veterans.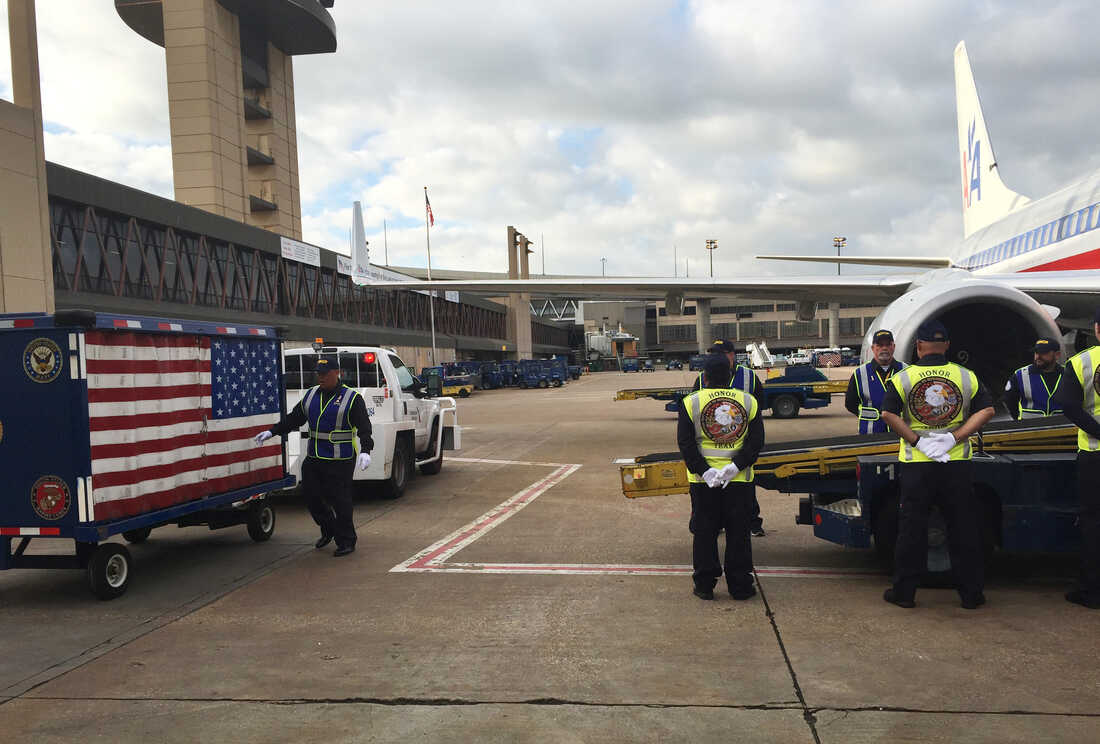 "The pure, almost religious nature of the steel from the World Trade Center ... it's being transformed into something about healing," said Danyluk.
That's how the steel wound up in McKinney, Texas, where another veteran hammered it into a Greek style "Spartan sword." Danyluk and Prince hope the sword will inspire veterans to take the "Spartan Pledge" — a promise made between veterans not to commit suicide.
Statistics on veterans' suicide are hard to pin down, but the high rate among the most recent generation of vets has alarmed the Pentagon and the Department of Veterans Affairs.
The VA says its programs reduce suicide, but trust for the department is not running high. So veterans groups are looking for anything that works.
The Spartan Pledge was created almost accidentally by an Iraq vet named Boone Cutler, as he spoke with another veteran about a friend's suicide.
"I said to him, 'Have you ever thought about it?'" Cutler remembered. "And he said, 'Yeah, I think about it every day.' And it blew me away. We'd never discussed that — and we were tight. We covered each other."
Off the cuff, Cutler and his buddy made a promise.
"You really can't think too far ahead when you're in that state of mind, so I said, 'Just call. Just call me first. Don't punk out. Don't go without saying goodbye,'" Cutler told his friend. "And then we made an agreement to at least call each other first."
Other veterans helped that evolve into what he started calling the Spartan Pledge, which Cutler says around a thousand vets have made. It's just two lines, meant to give vets a pause before they hurt themselves:
"I will not take my own life by my own hand until I talk to my battle buddy first. My mission is to find a mission to help my warfighter family."
Cutler recited the pledge with half a dozen veterans last month in McKinney, Texas, as the finished sword was presented to Prince, the Brooklyn firefighter and former sailor.
Skeptics wonder how effective the pledge might actually be in curbing suicides. Therapists have been making so-called "no suicide contracts" with patients for years.
"But they've really gone out of favor, there's no evidence that they actually prevent people from taking their lives," said Rajeev Ramchand, who researches military suicide at the Rand Corporation. He says the most important thing is to get a suicidal person into professional treatment.
"I don't think doing the pledge will do any harm, [but] we can't think [that] taking the pledge is going to all of a sudden reduce suicide," said Ramchand.
Ramchand does agree with these Spartan Pledge veterans about the importance of raising awareness about suicide and creating connections between veterans.
Cutler says many people can't understand the power of a promise made between veterans. He's confident that the pledge helps, in part by reconnecting people with a sense of mission. And it's also a way to bring up a difficult topic.
"That's one thing about the Spartan Pledge, it creates the conversation. It gives you a chance to bring that up," Cutler said. It never occurred to him that his friend would be having trouble, he remembered. "I never thought he needed to have that talk. And I don't think he thought I needed to."
Taking the pledge in Texas, next to the forge where the sword was made, were a local army vet who was crippled by a bullet early in the Iraq war; his mom, who also served in the Army; a soldier from Florida who lost both legs to a bomb in Afghanistan; another wounded Army Ranger who came down from Kansas; as well as Prince and Danyluk, the former Marine.
/Disabled American Veterans
"Early on, we realized the value of getting guys together — some get really isolated, and that's one of the root causes [of suicide]," said Danyluk.
Danyluk had more plans to "get guys together" around the sword — last weekend at Ft. Belvior Army Base in Virginia, more than 300 veterans and caregivers attended what Danyluk called "Spartan Weekend." There was golfing and a bicycle race, as well as a concert at the Hard Rock Café. In between musical acts a military widow spoke about her husband's suicide. Then Prince brought out the sword.
"All impromptu — the guys closest to the sword laid their hands on it," said Danyluk. Those who couldn't reach it put their hands on someone who could, until the whole room was connected. Then several hundred veterans, caregivers and first responders recited the pledge in unison.
"I swear to God, I felt an electric tingle passing through me from one person to the next," Danyluk said.