Songs We Love: Claude VonStroke, 'Who's Afraid Of Detroit (Octave One Remix)'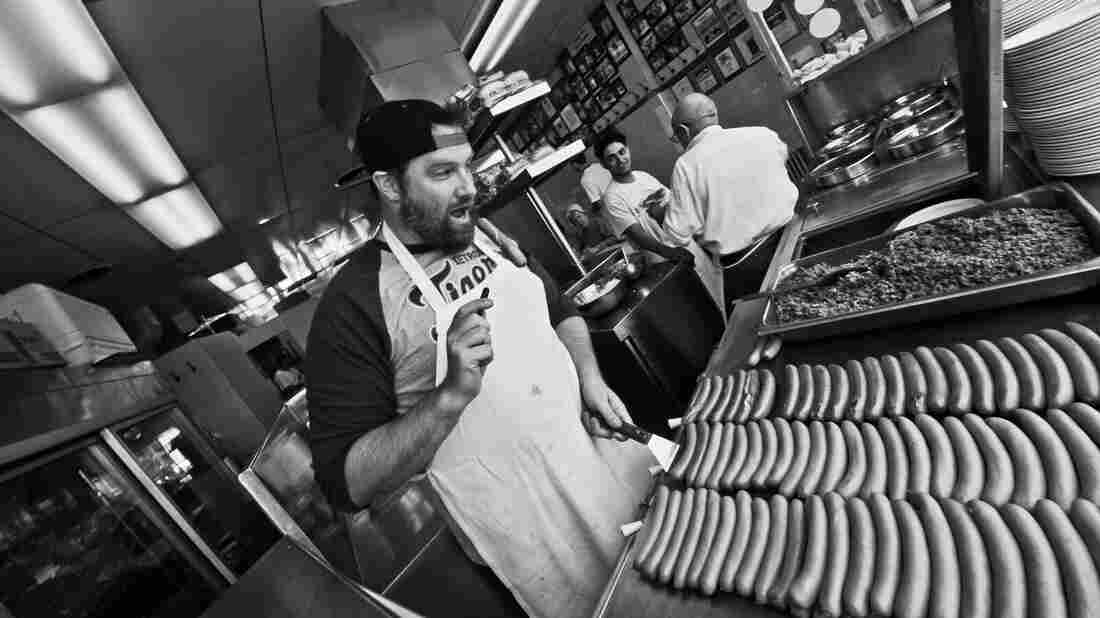 It seems like Claude VonStroke's "Who's Afraid Of Detroit?" was destined to be a community anthem from the get-go — even if the folks it ended up repping weren't the same ones it was written for. I first remember watching it make full impact at a long-defunct Brooklyn club called Studio B in January of 2007, where DFA's Tim Sweeney played it as the last record before handing over the decks to a triumphant DJ set by one of Detroit techno's pre-eminent ambassadors, Carl Craig. The then-months-old tune, a driving bit of tech-house energized by a strikingly catchy keyboard hook, stormed a dance floor of hipper, younger things already under the spell of minimal dance music, though not yet swayed by EDM's sturm und drop. They were lapping it up, hands in the air, in the rapture of being detonated by rhythm.
"Who's Afraid Of Detroit?" began for VonStroke, born Barclay Crenshaw, as a track connecting his adopted hometown roots (Crenshaw's parents moved to Detroit when he was young) with the Euro-fied beats developing at his fledgling Bay Area tech-house label, Dirtybird, and the then-hot sound of Berlin — and it turned into one of the cornerstone tracks of America's next dance movement. Right place and right time? Most certainly. But that hook? Yeah, still works, no matter who is bringing it and in what context.
Dirtybird's celebration of the 10th anniversary of "Who's Afraid Of Detroit?" comes with a new version by VonStroke — but more importantly, with new mixes by people whose work inspired it in the first place. Of these, it is Octave One's version that does wonders to point the track back to its place of origin. Best known for its timeless 2000 gospel-techno standard "Black Water", the brotherly duo of Lenny and Lawrence Burden has evolved more over a quarter-century of making dance music than most of Detroit's techno first-wavers. This puts the generational mixology at play here in a far different light. VonStroke's gargantuan hook is still there, but it's not used as a chorus, like in the original, but as more of a centerpiece. When it finally appears, three minutes in, it's like a spectre at first, familiar but smothered in echo, flying in on the percolating bass- and hi-hat-driven 909 that's one of the hallmarks of early Detroit techno productions. Soon, though, the ten-note hook is there, fully formed, as gloriously daffy as ever, and the Burdens are dub-ing its edges and placing mournful synth chords beneath it — as though, in their party-minded city, there is something left to fear. It goes on like that, being misshaped until the end: a reflection of a community's changes, and an attempt to broaden the notion of who this anthem is really is for.
Who's Afraid of Detroit: 10th Anniversary Remixes comes out May 27 on Dirtybird.