Review: Exploded View, 'Exploded View'
Note: NPR's First Listen audio comes down after the album is released. However, you can still listen with the Spotify playlist at the bottom of the page.
---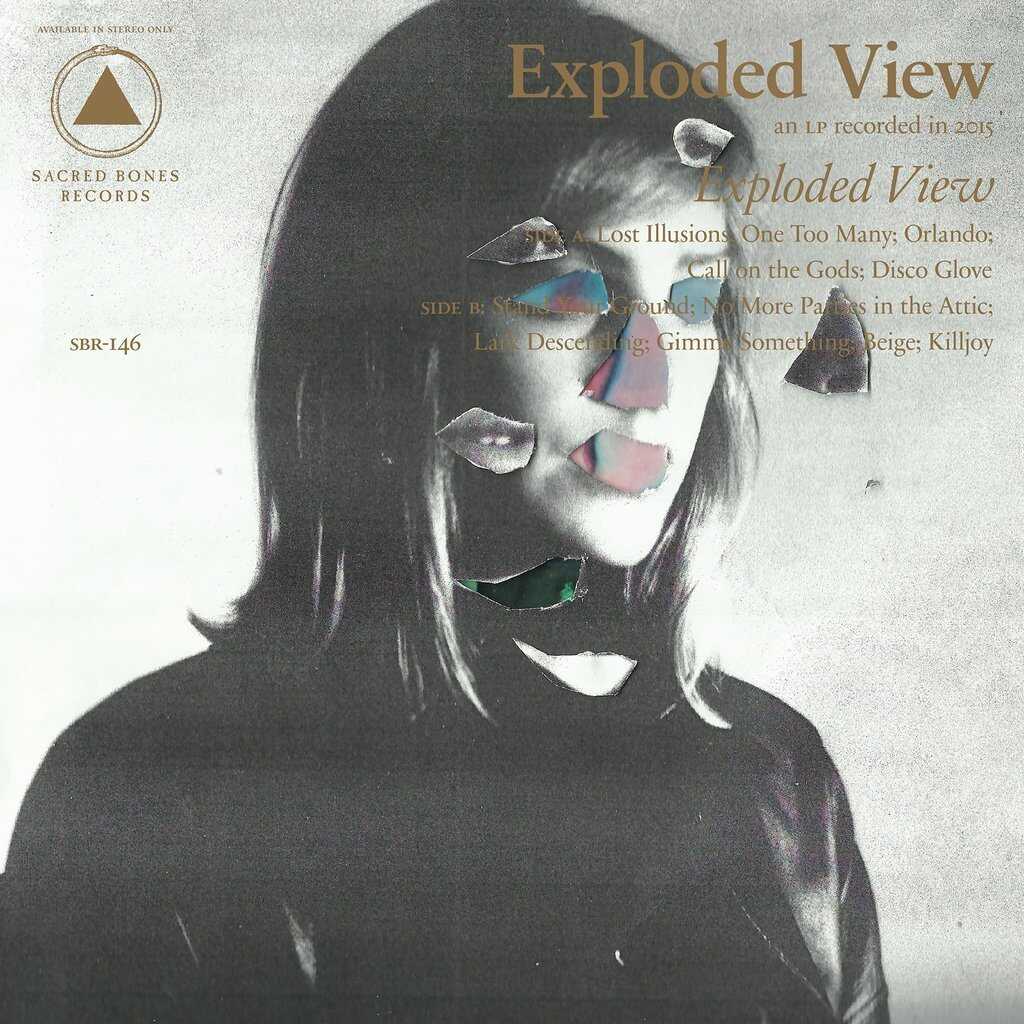 Annika Henderson is still just in her 20s, but there's history in her voice. She began her musical career as Anika, with one "n," recording covers of Bob Dylan, Yoko Ono and the Kinks' Ray Davies. Her new group, Exploded View, plays original songs, but past genres ­— post-punk, new wave, goth, industrial — echo through their dark music. Anika's chilly intonations in particular evoke moody singers like Siouxsie Sioux, Robert Smith and Debbie Harry, artists who can convey mystery and emotion in a single breath.
Exploded View's self-titled debut would be fine simply as a vehicle for Anika, but it turns out to be a lot more. Henderson first met her colleagues — Martin Thulin, Hugo Quezada and Amon Melgarejo — during rehearsals for her solo shows in Mexico in 2014. The four hit it off so well that they started improvising and recording new material. Every track on Exploded View was captured in a single take, and that impulsive approach gives the music a nervy, risk-taking energy.
As Anika's voice floats above, the musicians forge taut grooves. Ramping up tension as it progresses, Exploded View builds until everything threatens to burst. But the group keeps it under control through calm, devout repetition. On "Orlando," a sturdy beat enforces Anika's hums of "Life it sings, it croons." Her wistful memories are grounded by rumbling bass on "No More Parties in the Attic." Even on the speeding "Disco Grove," flying guitars and beats careen without crashing.
As thrilling as those tracks are, Exploded View is just as intoxicating when the group holds back a bit. "Lark Descending," an indictment of protesters who haven't tasted real struggle (Henderson was once a full-time political journalist), creates momentum with sparse chords. Even more mesmerizing is the closer, "Killjoy," a kind of drunken torch song in which Anika's protagonist pleads, "Can't you let me fly far and wide / Up to where I can reach the sky?" It's unclear whether she gets her wish, but the music itself, like the rest of Exploded View, certainly scales impressive heights.