Songs We Love: Harari, 'Party'
Courtesy of Cultures of Soul
If I had to choose a favorite slice of the recorded-music reissue boom that the internet's kick-started in this globalization-of-culture era, it would undoubtedly be the expanded market of older records and sounds from Africa, especially its various synthesizer and disco exports of the 1970s and '80s. Because, as you know if you're familiar with the deep history of American clubs and DJ playlists in the disco epoch (books such as Peter Shapiro's Turn The Beat Around and Vince Aletti's The Disco Files are a great place to begin if you're not), records from Nigeria, South Africa and Senegal were far more integrated into the classic sounds of legendary parties like The Loft and Paradise Garage than anything on the Saturday Night Fever soundtrack was.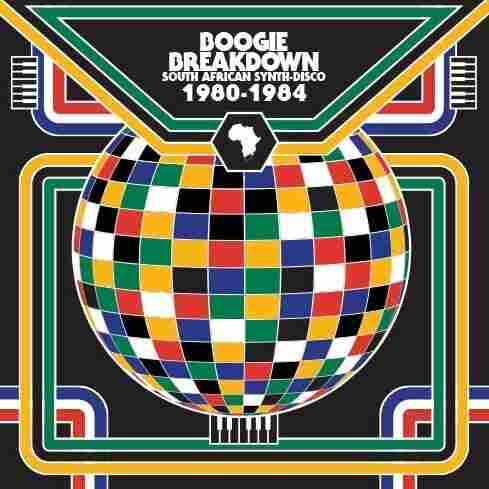 Harari's "Party," included on the excellent new Cultures of Soul compilation Boogie Breakdown: South African Synth Disco (1980-1984), is a great example of that African disco-not-disco, by one of South Africa's biggest and best-known soul-funk bands of the period. When originally released in 1980, the song became a huge enough hit at home that it was repackaged by A&M Records for the U.S. market in 1982. By that time, though, "disco" had already become a dirty word in America (even if its energy continued to fill up underground clubs in all major cities), and Harari disbanded soon after. This is one of the band's time-tested documents.
As with most strictly-for-the-party tunes of the period, the lyrics ("everybody was dancing," "paaaarty") are no great shakes — but no matter, because here, it's all about the groove. On the song's main part, there's the masterful interplay between Masike Mohapi's slinky guitar picking, Thelma "Neo" Segonah's rolling Fender Rhodes and Charlie Ndlovu's lead synthesizer, at once of a earthly terrain and strangely futuristic in a way some old things can still seem to be. And around three and a half minutes in, when the minimal breakdown heralds that this is a club track, and not simply a radio one, the duet between the synth and Branny Ledwaba's congas pulls the song into a much more heated place. It's a mighty boogie, transcendent enough to ensure that "Party" remains a hands-in-the-air moment at a new generation's disco festivities, 30 years later.
Boogie Breakdown: South African Synth Disco (1980-1984) is out Sept. 23 on Cultures of Soul.