A Decade After Amish School Shooting, Gunman's Mother Talks Of Forgiveness
A Decade After Amish School Shooting, Gunman's Mother Talks Of Forgiveness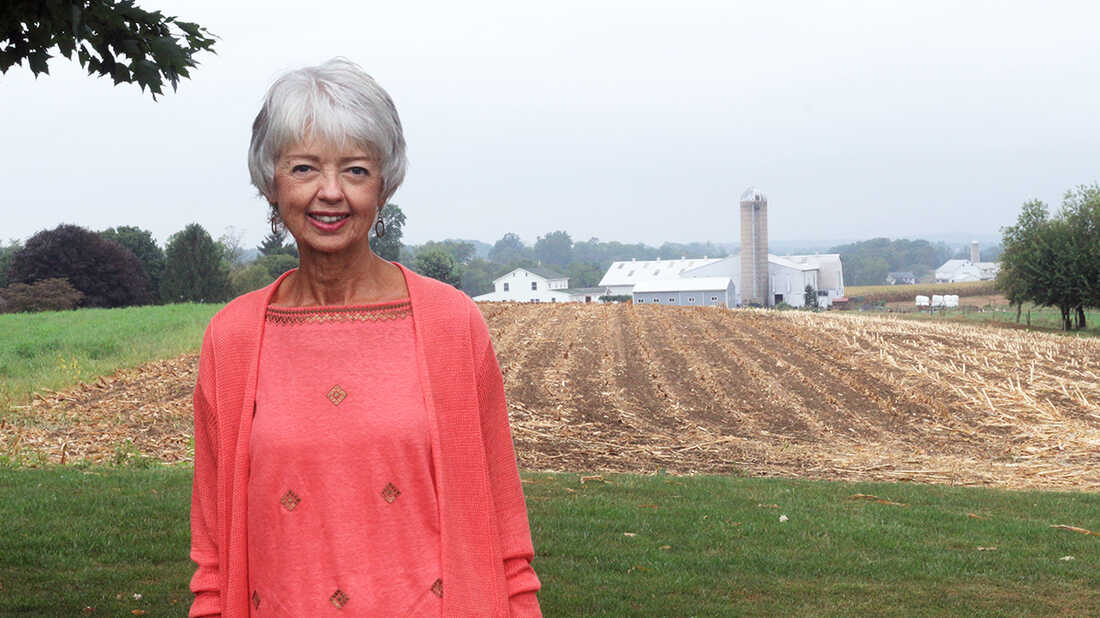 Ten years ago, a gunman barricaded himself inside a one-room Amish schoolhouse near Lancaster, Pa. Then he opened fire.
U.S.
Siege at Amish School Ends in Murders, Suicide
Siege at Amish School Ends in Murders, Suicide
Charles "Charlie" Roberts killed five children and injured five others before killing himself.

The Amish community responded in a way that many found surprising: They forgave the shooter. And, in the years since, they have grown close to his family.

"I will never face my Amish neighbors again"
"As I turned on the radio on the way there, the newscaster was reporting that there had been a shooting at the local Amish schoolhouse," Terri Roberts tells her friend Delores Hayford during a recent visit to StoryCorps.

"By that time I was at my son's home, and I saw my husband and the state trooper standing right in front of me as I pulled in," she continues. "And I looked at my husband, he said, 'It was Charlie.' He said, 'I will never face my Amish neighbors again.' "
The Opinion Page
The Amish Culture of Forgiveness
The Amish Culture of Forgiveness
That week, the Robertses had a private funeral for their son, but as they went to the gravesite, they saw as many as 40 Amish start coming out from around the side of the graveyard, surrounding them like a crescent.
"Love just emanated from them," Terri says. "I do recall the fathers saying, 'I believe that I have forgiven,' but there are some days when I question that."
Terri finds it especially hard to accept that forgiveness when she thinks of one of the survivors, Rosanna.
"Rosanna's the most injured of the survivors," she explains. "Her injuries were to her head. She is now 15, still tube-fed and in a wheelchair. And she does have seizures, and when it gets to be this time of year, as we get closer to the anniversary date, she seizes more. And it's certainly not the life that this little girl should have lived."
Terri asked if it would be possible for her to help with Rosanna once a week.
"I read to her, I bathe her, dry her hair," says Terri, who herself is battling cancer.
And, while she can't say it with 100 percent certainty, Terri believes Rosanna knows who she is.
"I just sense that she does know," she says.
"A healing balm"
"I will never forget the devastation caused by my son," says the 65-year-old Terri. "But one of the fathers the other night, he said, 'None of us would have ever chosen this. But the relationships that we have built through it, you can't put a price on that.' "

"And their choice to allow life to move forward was quite a healing balm for us," she says. "And I think it's a message the world needs."
Audio produced for Morning Edition by Jasmyn Belcher Morris.
StoryCorps is a national nonprofit that gives people the chance to interview friends and loved ones about their lives. These conversations are archived at the American Folklife Center at the Library of Congress, allowing participants to leave a legacy for future generations. Learn more, including how to interview someone in your life, at StoryCorps.org.