Meet The 2018 Slingshot Artists
NPR Music has always highlighted the work of emerging musicians, but we never had a name for it before. Welcome to Slingshot, a collective effort among taste-making music stations to introduce exceptional up-and-coming artists. Keep an eye out for new additions throughout the year.
---
Black Belt Eagle Scout
"A vivid and resonant voice to carry forward the rich heritage of music from the Northwestern U.S."
Goes well with: Long drives with everything to think about, facing struggles both internal and external
Should open for: Sleater-Kinney, Mount Eerie, Mitski, Lady Lamb, Big Thief
The latest chapter of Pacific Northwest music is being written by Katherine Paul, the Portland, Ore.-based multi-instrumentalist and producer who records as Black Belt Eagle Scout. Inspired by a childhood that included both Swinomish music at family pow-wows and bootleg VHS tapes of Nirvana and Hole, Paul's music is a stirring interpretation of multiple lineages of PNW music, full of emotional depth, looping keyboards and gliding guitars.
Her debut full-length, Mother of My Children, draws from Paul's experiences of romantic heartbreak, the death of a mentor and the destruction to the Standing Rock Reservation in the wake of the Dakota Access Pipeline. Equally stunning at top volume ("Soft Stud") and in hushed tones ("Indians Never Die"), it's a beautiful, singular collection of songs penned and performed by a voice that cuts through the noise of a cataclysmic world. – Jacob Webb, KEXP
Read more about Black Belt Eagle Scout
---
Snail Mail
"Clear-eyed melodies and reverb-heavy guitars recall the muddled and disorderly transition from teenage years to young adulthood."
Goes well with: The return trip after visiting your hometown in the winter
Should open for: Built to Spill, Liz Phair, Paul Westerberg, boygenius
"You're always coming back a little older, but it looks all right on you": That single line sums up the notion of returning home better than some entire songs do. On Snail Mail's debut album, Lush, Lindsey Jordan makes the music I wish had existed growing up in New York's suburbs: A sort of gauzy reinterpretation of contemplative late-'90s indie rock minus the Dashboard Confessional-era songwriter tropes. There's no rehearsed-sounding singalong, only wry sarcasm, disarming self-awareness — and, on "Pristine," a tossed off "anyways" after admitting heartbreak.
As for the sound, "lush" is right: The production is warm, the drums and bass heavy, but they don't overpower Jordan's clear and plaintive voice. Snail Mail's songs are moment-to-moment crises that encapsulate the feeling of growing up confident in your lack of confidence, and as well as what it's like to look back on that time later: A wistfulness for when the world was "the same party every weekend." – Eric Gottlieb, WFUV
---
Tierra Whack
"This Philadelphian rapper's debut album smashes rules we didn't know existed."
Goes well with: Scrolling through Instagram
Should open for: Björk, Janelle Monáe, BROCKHAMPTON, a traveling hologram of Dr. Seuss
Tierra Whack is not wasting your time. One minute into her album and she's on to the next song: No coming back to the chorus, no fading out. In the time it takes most artists to say one thing, she's already said three.
Fifteen songs, 15 videos, 15 minutes: That's Whack's debut, Whack World. In the visual version of the album, uploaded straight to Instagram, one moment she's plucking pearls off a model's body with a pair of chopsticks in a foam hippopotamus visor — and the next, she's singing a bouncy trap-gospel ode to a late dog. There's no time to get bored, no room for the next flick of your thumb against your phone: Each song is a Skittle and Whack is tasting the rainbow. In its speedrun of genres and emotions, Whack World isn't changing the way we listen to music now so much as reflecting it. And it is serious fun. – Justin Barney, Radio Milwaukee
---
Boy Pablo
"This Indie-pop singer from Bergen, Norway is a welcome respite from the high anxiety of our times."
Goes well with: A soft focus montage of young love and longing. A carnival by the seaside. Pillow fights. Scrapbooking.
Should open for: Vampire Weekend, Belle & Sebastian, Rex Orange County, Beirut, Kings of Convenience
Boy Pablo has a knack for earnest, catchy songwriting that's sure to strike a chord even among the most jaded hearts. Under this name, Nicolás Pablo Rivera Muñoz is a young Norwegian Buddy Holly that conjures an innocence that is vulnerable and rare. His self-styled music production is the perfect compliment to glittery swooning and jangly guitars. With a pair of EPs to Boy Pablo's name, he and his band of schoolmates just played their first shows outside of Norway earlier this year. – Jason Bentley, KCRW
---
Tash Sultana
"Tash Sultana performs simultaneously with absolute control and complete abandon."
Goes well with: Kaleidoscopes, bass-y speakers, bare feet and an open mind
Should open for: Jimi Hendrix or Bob Marley, Erykah Badu
"Because I can." That's how Tash Sultana explained the fact that, in addition to shredding on guitar, they play every instrument on their debut album, Flow State. Those instruments include bass, keys, drums, saxophone and even the pan flute, which Sultana has been known to beatbox through live in concert. Sultana started playing guitar at three, cut their chops busking in their home country of Australia and, through the viral success of a live bedroom recording of their song "Jungle," became a one-person band capable of selling out shows and filling stadiums. To watch Sultana perform feels like you're witnessing some kind of spiritual sorcery, they're simultaneously in absolute control and complete abandon. They're taunting the Creator and testing the limits of what one human musician can do, and we're happy to be along for the ride. – Talia Schlanger, WXPN
---
J.S. Ondara
"Born and raised in Kenya, he now lives in Minnesota, singing about America through his unique perspective and stunning voice."
Goes well with: A box of tissues
Should open for: Sufjan Stevens, James Blake
He grew up in Nairobi partially learning English by listening to Pearl Jam, Nirvana and Bob Dylan. Now he's living in Dylan's home state of Minnesota and singing songs about America through his unique perspective and stunning voice. In fact, J.S. Ondara has written something like a hundred songs focusing his unique lens on America and his journey to this country. He's whittled them down to a debut album's worth of songs called Tales of America coming out Feb. 1.
This is a story of determination — playing open mics, songwriting circles, posting songs online with hopes of being heard. And thank to MPR's The Current, his music got played on the air. J.S. Ondara was later invited to play The Current's birthday party and soon other offers followed. Now, in the fall of 2018, J.S. Ondara is on the cusp of fulfilling his dream, and those that fall in love with his music will be the beneficiaries of that dream. – Bob Boilen, NPR Music
---
Cautious Clay
"Catchy melodies intertwine with creamy harmonies and sturdy rhythms to make grooves perfect for any scenario."
Goes well with: Saturdays and scooters
Should open for: SZA, Snarky Puppy, Arin Ray
"But if we just spoke, like we meant it / Would you reference this open part of me," Cautious Clay sings a candid line from his hit single "Cold War," a song that not only illustrates his practical simplicity and sincere authenticity, but reveals his exceptional songwriting abilities. Every tune on his 2018 EP, Blood Type, (including "Cold War") proves that artistic maturity is possible when natural-born talent has the creative opportunity for expression.
This 25-years-young multi-instrumentalist recently visited NPR for a Tiny Desk concert where Bob Boilen said, "There's good reason why I'm so certain that this little-known artist will be well-known in the coming year: He's a bright talent, exploring music with a curiosity and invention that is genuine, without pretense and with intentions that aren't aimed at fame but rather meant for friends." – Suraya Mohamed, NPR Music
---
Quivers
"Melbourne, Australia's robust rock scene just got even better."
Goes well with: College radio, basement shows, the bright side of life
Should open for: Courtney Barnett, The Shins, Belle & Sebastian
Melbourne-based rock band Quivers slots nicely into Australasia's 40-year lineage of shambolic pop, a jangly, rough-hewn spin on British acts like The Beatles and The Kinks. Frontman Sam J. Nicholson wrote most of Quivers' impressive debut album, We'll Go Riding On The Hearses, in his hometown of Hobart, Tasmania as a means of coping with his brother's death during a diving accident. The songs — especially early singles "Pigeons," "Driving Rain" and "Ridin' On The Hearses" — are poignant and potent, but never dour. Nicholson turned an unimaginable tragedy into a celebration of spirit that ranks among the year's better rock albums. — Otis Hart, NPR Music
Harshvardhan Shah /Courtesy of the artist
---
Raveena
"Cradling yet seductive, this Indian-American R&B singer's cool delivery and chill-inducing falsetto runs cut through the noise like a meditation session."
Goes well with: A meandering stroll home after a successful second date (leftovers in hand)
Should open for: Rex Orange County, Kali Uchis, Corinne Bailey Rae
The pull of Raveena is enchanting. With every tranquil, forlorn and slyly seductive note, the New York-based R&B singer crafts a radiant sanctuary. Usually aided by twinkling percussion, soft piano and even the occasional saxophone, Raveena's voice belies astute songwriting chops: She dissects intimate moments and lingers on social cues others might miss. Like a well-balanced Negroni, her music sneaks up on you sweetly and can leave you dumbfounded.
The 24-year-old singer has been releasing loosies on the Internet since 2016, but her 2017 EP, Shanti, marked her fully-formed introduction to fans. Her self-directed visuals to "Sweet Time" and "Honey" merge her flowery, disarming tone with hazy scenes of women of color and her Indian heritage. And as you listen to her voice climb up to hit the highest notes on "I Won't Mind," you almost want to hold your breath in fear of ruining the moment with any additional sound. – Sidney Madden, NPR Music
Cassandra Lee Hamilton/Courtesy of the artist
---
Bird Streets
"I remember when we were tighter than Steely Dan" is Bird Streets' reflection on the past.
Goes well with: Your breakfast on the patio on a sunny day or following a Beatles Brunch.
Should open for: Elvis Costello, Dawes, The Beach Boys, Uni and, if they were still a thing, the Traveling Wilburys as critics have referenced Tom Petty, Jeff Lynne and George Harrison when describing the duo's sound. Three out of five Wilburys isn't bad.
I first discovered John Brodeur while working for an amazing independent radio station in Albany, N.Y., WEQX. We played Brodeur's music on the local show and have known him and his work for about 14 years. I've followed him and watched his growth as an artist. After moving to NYC to get to that next level, he found the perfect partner in songwriter and multi-instrumentalist Jason Falkner. Falkner's pedigree with Jellyfish and The Three O'Clock plus his studio work with Beck and Noel Gallagher were just the right formula to create Bird Streets.
When Brodeur first sent "Betting On The Sun," I immediately knew this was what I'd been waiting for all these years. It's a song that is bright, optimistic and poppy without overdoing it. The hook is infectious and the vibe is right in the pocket. It's a perfect first impression that will leave the listener humming along. I'm betting on Bird Streets to take flight and soar. – Willobee Carlan, NV89
Alexa King/Courtesy of the artist
---
Ruston Kelly
A beautiful boy makes emotive art from former chaos. With demons in the rear view, a new world awaits at last.
Goes well with: Comfort food and a pint of ice cream followed by a candlelit bubble bath.
Should open for: Ryan Adams, Anderson East, Ray LaMontagne, Chris Stapleton
Damn, is he good. And easy to listen to, and not hard to look at either. His forthcoming album Dying Star, due out Sept. 7, is a victory lap of sorts for Ruston Kelly, who has been kicking around Nashville for a while now. One can always find trouble, but finding joy and deciding to walk its path instead requires gumption. Kelly has experienced it all, including overdosing, going to rehab and then finding the will to start anew. Being surrounded by the musicians in his family helps keep him grounded. True love makes the music soar.
Kelly digs down deep on Dying Star to fearlessly put forth a set of songs steeped in emotional twists, turns and complications. His voice has a rough hewn barnwood quality. His lyrics have been compared to those of Townes Van Zandt. And wait until you see the videos. They bring a tenderness that drives the feeling home. This here is powerful stuff. – Jessie Scott, WMOT
---
Connie Constance
Minimal production intermingles with a full and fully studied new British voice.
Goes well with: A nice aged bourbon, neat while reflecting on your life, your past loves, and your regrets
Should open for: Morrissey, Solange, King Krule, Janelle Monáe
There is something really special about the music coming out of the U.K. — transcending and commingling genres seems part of the country's musical DNA. With that in mind, meet Connie Constance.
Born Constance Power, the twenty-something London artist's ability to blend modern U.K. sounds — trip-hop, guitar-based artists like The Smiths and The Stone Roses — and match them to her voice, smooth and billowing and seeming to use every last store of oxygen by the end of every line.
When I first heard Connie Constance's music, it was the song "Answer." Their sensibilities and techniques couldn't be more different, but the only time I can remember experiencing the same feeling as I did when first hearing Connie Constance was the moment I first heard Björk. — Tarik Jelani Moody, 88Nine Radio Milwaukee
Ebru Yildiz/Polyvinyl Records
---
Anna Burch
Endearing, '60s-inspired slacker rock with bright vocals and lyrics that are unexpectedly gloomy.
Goes well with: Faking your way through a bad day, hot summer afternoons, hazy mornings
Should open for: Yo La Tengo, Stephen Malkmus, Liz Phair
On her solo debut record, Quit The Curse, Anna Burch paints relationships with an unsentimental brush. The album's first single, "2 Cool 2 Care," captures the complexity of a dysfunctional relationship: "You scare me with / Your indifference / I like you best / When you're a mess." And although the nine-song album clocks in at a brisk runtime of only 33 minutes, the Michigan native packs in plenty more jealousy, indifference, and unrequited love.
That being said, it's by no means bleak. Burch's sound is actually the polar opposite of that sentiment.
An incredibly talented multi-instrumentalist, she writes cloudless pop songs, jangly slacker-rock anthems, even starlight country ballads. But Burch's songs are ultimately defined by cascading layers of twinkly electric guitars and three-part harmonies. It reveals Burch's deep love of early rock and roll sounds from the 1950s and '60s and lays the foundation for her lead vocals, which are as warm as morning asphalt. — Jerad Walker, opbmusic.org
---
Tonina
"If he didn't die, I wouldn't be here." Extraordinary bassist/vocalist performing in Spanish, Sicilian & English, Tonina continues the legacy of her uncle Tony Saputo.
Goes well with: a Spanish beach, a dimly lit club, stirred emotions
Should open for: Sting, Esperanza Spalding, Michael Kiwanuka
Tonina (Saputo) continues the legacy of her uncle, musician Tony Saputo, who died when a plane chartered for Reba McEntire crashed in 1991. Tonina's parents met at the crash site and she was named for the uncle she never knew. Having grown up in California and St. Louis in a multicultural family with Black, Sicilian, Catholic and Muslim backgrounds, her perspective on life is unique. Tonina's soulful voice glides with assertion around each note she sings over her upright bass phrases. Classically trained from an early age, she recently graduated from the Berklee College of Music.
While studying at the Berklee Valencia campus in Spain, she met Grammy-winning producer and songwriter Javier Límon. He immediately signed her to his label and produced her multilingual debut album, Black Angel.
In St. Louis, Tonina has performed at The National Blues Museum, The Stage at KDHX and several jazz clubs with her quartet, on upright bass, or solo on electric guitar. Meanwhile, attention builds overseas; she recently toured Italy and Spain. Tonina is also a songwriter and poet in her own right and is currently recording a folk-soul album of originals. — Ronnie Wisdom, KDHX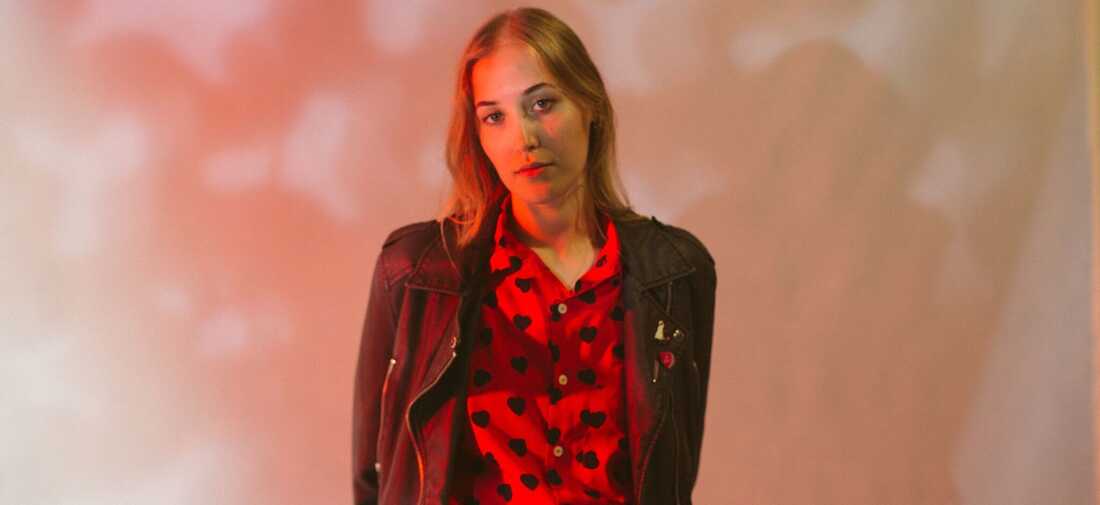 ---
Hatchie
If you could bottle warm sunshine, a friend's smile and love's rocky road, the label would read: Hatchie.
Goes well with: a sunny afternoon of shoegazing that turns into a night of shoegazing.
Should open for: Lush, Slowdive, The Sundays.
At a time where 1990s throwbacks are becoming more prominent, the shimmering sounds of Brisbane, Australia's Hatchie really stand ahead of the pack. While the aptly titled Sugar & Spice EP could have rested comfortably on indie rock playlists from 20 years ago, Harriette Pilbeam's band is anything but a nostalgia act. The songs overflow with brightness, like a sun-facing window with the curtains pulled back. When I first saw the band in Austin at SXSW, I was immediately struck by just how good EVERY song was. As the band performed live for WFUV, with the morning sun hovering above like a heavenly spotlight, I was sold. It's clear that Pilbeam has chosen a number of influences, absorbed them and crafted a sound for her band that I, for one, can't wait to hear more of. — Russ Borris, WFUV
Robb Klassen/Courtesy of the artist
---
Sudan Archives
Her extraordinary sound is centered around the violin, with digital loops and lush vocals contributing to her African-inspired electronica.
Goes well with a good pedicure, a boost of self-confidence and a summertime drive with the windows rolled all the way down.
Should open for: Jordan Rakei, Karriem Riggins, Yussef Kamaal, Jidenna
Having seen countless bands in five days at SXSW, I was tired, my ears numb from musical overconsumption. But at my last show on my the last night at the festival, I was instantly revived by Sudan Archives. Standing atop the speaker stacks, the flashing stage lights reflecting off a sequined dress, her silhouette revealed its elegant physique and dazzling, big, curly hair and she seemed to tower over the crowd, more like a goddess or even a queen, seducing the audience with her confidence. I watched her up close, triggering pedals with her bare feet, generating loops and cueing samples, displaying a flowing sequence of dancing, singing and superb violin virtuosity.
Her music is even more stunning. Using techniques like hitting the wood of her violin bow against the strings to generate tonal percussive effects, or slapping her bare hand on the violin's wood surface or its strings below the bridge, she creates effects you don't often hear in alternative R&B. She backs modal African harmonies with bold beats, complementary pizzicati and bowed combinations that ground her sultry vocal style. Even the frequent use of the kalimba to simulate a rhythm guitar displays her creative ability to make well-established musical traditions feel brand new. – Suraya Mohamed, NPR Music
Read more about Sudan Archives
Evie Mackay/Courtesy of the artist
---
Stella Donnelly
The Australian singer writes songs exposing the darkest impulses of love and hate. Unnerving, comical and heartbreaking.
Goes well with Doc Martens, #MeToo, Kleenex
Should open for: Julien Baker, Feist, Courtney Barnett
The Stella Donnelly song "Boys Will Be Boys" begins with a sweet plucked guitar, and then in a soft and almost sing-song voice, she delivers a gut punch: "My friend told me of a secret / Told me that she blames herself / You invaded her magnificence / Put your hand over her mouth." This young Australian talent is already a pro at wielding her significant skills with deftness and cunning. She knows that the tools she holds can be weapons, and her deceptively soothing delivery is a defiant and powerful take-down of aggressors like rapists and cat-callers. Listen, be moved and cheer her on. – Carmel Holt, WFUV
Read more about Stella Donnelly
Nicole Nodland/Courtesy of the artist
---
Dermot Kennedy
An Irishman with hooks to die for, the lung power of a seasoned busker and a gift for dressing up his lush, scream-along anthems with beats and loops.
Goes well with Guinness, friends, long car rides, a lifetime of accumulated regret.
Should open for: Glen Hansard and Hozier
If you really want to be thorough, prepping for SXSW means sampling hundreds upon hundreds of songs you've never heard before — blind taste tests in which even strong material can drift into background noise if you let your concentration lapse. But it took less than a minute for Dermot Kennedy's "Moments Passed" to pull me all the way in, as virtually indecipherable looped growls gave way to the Irish singer-songwriter's bold, rich rasp.
By the end of SXSW, I'd seen Kennedy perform three times, including a riveting set at a packed church. There, I marveled at the singer's ability to thoroughly captivate a tired, seated audience, while pausing to remind myself that we might never again get to see him in a venue so intimate. Since then, he's released Mike Dean Presents: Dermot Kennedy, a five-song EP that offers the curious a grand and grabby primer. – Stephen Thompson, NPR Music
Read more about Dermot Kennedy
Hollie Fernando/Courtesy of the artist
---
Nilüfer Yanya
A preternaturally talented young songwriter from London with a gorgeous and complex voice.
Goes well with bar lighting, breakups, eating your feelings.
Should open for: Michael Kiwanuka, Lianne La Havas, Feist
Smoky, subtly emotive, and underpinned by a gorgeous falsetto that cracks on command, Nilüfer Yanya's voice is a stunning instrument. And it pairs incredibly well with the English singer's minimalist pop music, which revolves mostly around jazz and r&b-influenced guitar arrangements that allow her vocals to stretch out and fill the voids. Although she's only released a couple of EPs and a handful of singles to this point in her career, the 22 year old singer has already turned heads in her native country. Now, she's poised to have a big year in North America after signing with ATO Records and playing her first US shows in LA and New York.
On her newest single, "Thanks 4 Nothing," Yanya continues to impress. A cult-themed video for the track, complete with poison Kool-Aide and matching red outfits, morbidly plays with her introspective lyrics about a long-failing relationship that's finally hitting the rocks. "This is this end" she states before adding "Don't think we can be friends / Just being honest" in a wistful but calming tone that tries hard to hide the feeling of defeat. According to Yanya, it "shows you can be bitter and grateful about it at the same time." That's the sort of maturity you'd expect from a much older songwriter, but this is very clearly just the beginning for Nilüfer Yanya. – Jerad Walker, opbmusic
Jamie Fernbeck/Courtesy of the artist
---
Octavian
Born in France, this London-raised rapper is positioning himself as the next face of UK hip-hop.
Goes well with a BYOB house party where the cops never show up.
Should open for: J Hus, Mura Masa and A$AP Mob
Octavian, an electric 22-year-old rapper from East London, is committed to broadening the idea of U.K. hip-hop, a sound he says often gets oversimplified as grime and or overlooked completely.
"'Party Here' isn't grime," Octavian told NPR of his remarkable first single. "We did our best to make it not grime."
Much like his sporadic, half-sung delivery on "Party Here," the rhymer's musical destiny was anything but expected. By the time he knew he wanted to take music seriously, Octavian Godji was at odds with his family and juggling his ambitions with keeping a roof over his head, couch-surfing in London while attending a community arts course at The BRIT School (the same free, rigorous performing arts college known for famous alumni like Adele and Amy Winehouse).
"Party Here" has, deservedly, been piquing the interest of hip-hop heavyweights lately and clocking up streams by the day. He has a plan to build on that momentum, with more visuals ready to drop and a new mixtape, Revenge, due out in March to get as many people "introduced to the sound" as possible.
"I feel like we in London have a smaller voice than in America," Octavian explained, "so I just want to be able to break that barrier into making it acceptable for Americans to listen to London music." – Sidney Madden, NPR Music
J. Frank Visuals/Courtesy of the artist
---
Air Credits
Hip-hop bangers with electric beats tell stories of a dystopian future.
Goes well with long treks through empty, desolate landscapes in search of provisions and clean air packs; soothing anxiety about the potential collapse of our civilization.
Should open for: Deltron 3030, Divine Styler
Air Credits is a futuristic hip-hop project of Chicago rapper ShowYouSuck and producer STV SLV (aka Steve Reidell) of The Hood Internet.
Air Credits' most recent release, Omega Virus, is a follow-up to 2016's Broadcasted, itself a concept mixtape which imagines a dystopian post-war future where scarce natural resources are controlled by corporations, and the remnants of the old world can be remembered only through lingering broadcast signals of abandoned radio stations. Omega Virus is a prequel to Broadcasted, and offers a backstory to how we arrived at the end of the world as we know it. The story is told by an unassuming narrator, ShowYouSuck, who has built a cult-like following as the city's Dude Bro, with high-energy raps about pizza, retro video games and Slurpees. On Omega Virus, he leads a Dude Bro renaissance, asking questions like: "What happened to the net? What happened to the water? All we want is answers, but all they give us is cancers."
Backed up by STV SLV's synth-based production, Air Credits portrays the sound of the future as an amalgam of the distinct sounds of ShowYouSuck and The Hood Internet — hip-hop bangers, electric beats. – Fyodor Sakhnovski, Vocalo
Polly Antonia Barrowman/Courtesy of the artist
---
Bedouine
Country music and Laurel Canyon folk fuse with delicate finger-picking and a smooth, soothing voice.
Goes well with a drive through mountain roads, sitting by a crackling fire on a rainy night.
Should open for: Laura Marling
The Bedouin are a nomadic group of people of the Middle Eastern deserts. Though not technically Bedouin, Azniv Korkejian, who records as Bedouine, began her life in Syria and Saudi Arabia, before her Armenian parents were selected in the Diversity Visa (better known as the "Green Card") Lottery and moved to the United States. After landing in Boston, then Houston, Korkejian followed her artistic pursuits to Echo Park in Los Angeles, where (following more stops in the American South) she developed a kinship with musicians who would help realize her sound. In particular, bassist/producer Gus Seyffert played a central role in shaping what would become Bedouine's gorgeous and confident self-titled debut, with finishing touches of orchestral arrangements provided by Trey Pollard of Spacebomb, Matthew E. White's label and studios in Richmond, Va.
Hints of Southern country music and the soft, rustic folk of '70s-era Laurel Canyon fuse with delicate finger-picking and Bedouine's smooth, soothing voice. Her lyrics showcase poetic reflections on love, solitude and the freedom that comes from self-knowledge. Though her songs may have touchstones from the past, her wanderings and wisdom carry a female perspective that feels uniquely modern. In the album standout "Solitary Daughter," Korkejian sings: "I don't want your pity, concern, or your scorn / I'm calm by my lonesome, I feel right at home." For someone who has called so many places home, finding solace within is the greatest reward. – Carmel Holt, WFUV
---
Brent Cowles
His father was a preacher who swayed him to the spiritual side of music; his own sound mines high-energy, thoughtful rock 'n' roll.
Goes well with a Friday afternoon when you don't want to work.
Should open for: Avett Brothers, Alabama Shakes
Brent Cowles is one of those musicians you can't help but root for. After achieving minor success with the band You, Me & Apollo, Cowles decided to stretch his wings and begin his solo career. His music has developed into a hybrid of blues, soul, rock and pop.
That blend of styles is a result of his upbringing, in Colorado Springs, Co. as the son of a preacher, who swayed Cowles towards the spiritual side of music, but also encouraged him to explore as many genres as possible. The result is an original sound based on the classic tradition of high-energy, thoughtful rock 'n' roll.
Cowles has just signed with Dine Alone records; expect his debut full-length album to arrive in the spring of 2018. – Benji McPhail, The Colorado Sound
Simon Fowler/Courtesy of the artist
---
George Li
With a 1,000-watt smile and warm-hearted performances, the 22-year-old pianist is proof that classical music can drop the pretense and kick some butt.
Goes well with sunshine and champagne; free-spirited dancing; short-term goal planning.
Should open for: Roomful of Teeth, yMusic, Brooklyn Rider, So Percussion, Orpheus Chamber Orchestra
The young American pianist George Li has a winning smile that can light up a room — or better yet, a concert hall, like the famed Mariinsky in St. Petersburg, Russia, where his debut recital album was recorded. Little George was only 10 years old when he made his public debut. These days, the 22-year-old Massachusetts native's career continues to blossom since capturing the silver medal at the 2015 International Tchaikovsky Competition. He remembers it as being "like the musical Olympics."
Li has a busy performance schedule, but there's still time for college and sports. He takes literature courses at Harvard while studying piano privately and, living in Boston, he's a huge Red Sox fan. At the keyboard, his Haydn sparkles, his Chopin is passionate and he plays blockbusters, like Liszt's "Hungarian Rhapsody No. 2," with the heart-on-sleeve swagger of the old-school masters like Vladimir Horowitz. – Tom Huizenga, NPR Music
---
Gracie and Rachel
A study in contrasts: Two California high school friends now living and writing together in NYC mix pop and classical in stark, infectious ways.
Goes well with a good bottle of wine and some spicy Thai food
Should open for: The Beatles
On hearing "Only A Child" by Gracie and Rachel, I knew I had found a musical soulmate. I quickly premiered a video of the song, invited them to play a Tiny Desk Concert, put on a house show with them and put this talented duo in my Top 10 Albums Of 2017. Gracie Coates and Rachel Ruggles are a duo with contrasts, Gracie with a pop sensibility on keyboards and vocals and Rachel with her textured, classical-leaning violin sounds.
Together they made a debut record they call "a giant note to self to quit suppressing anxiety and start celebrating it for the beauty it can be in you." And they say that "we're all just children" with a need to be "more forgiving and at peace." Gracie and Rachel make unforgettable, surprising music. – Bob Boilen, NPR Music
Read more about Gracie and Rachel
Vincent Bancheri/Courtesy of the artist
---
Haley Heynderickx
One of Portland's most intriguing new songwriters, her songs combine small observational details, delivered in a guileless voice.
Goes well with watching the clouds in a field of dandelions, a Tim Burton movie, a Moscow mule.
Should open for: Sharon Van Etten
Haley Heynderickx needs to start a garden. As one of Portland, Ore.'s most intriguing new songwriters, she's been attracting notice for her live shows for several years. Her songs often combine small observational details, delivered in a guileless voice. So far, she's released two EPs: Fish Eyes (2016) and The Bug Collector (2017). The title song of The Bug Collector catalogs the various crawlies — on the wall, the window, the bathtub — that she has to vanquish to "make you the perfect morning." Her song "Sane" paints a more unsettled picture, with its flattened guitar lines and chorus declaring that "the look in your eyes kept me sane."
Heynderickx jokingly calls her music "doom folk." Her latest song "Oom Sha La La," written for a songwriting challenge, is an earworm with a singalong doo-wop chorus, silly lyrics and a surprising freakout in the middle about her horticultural obligations. It appears on (and gives a title to) her debut album I Need To Start A Garden, to be released early this year. – David Christensen, opbmusic
Read more about Haley Heynderickx
---
Hello June
Bright, blissful indie rock that shimmers, even throughout its darker moments.
Goes well with a tequila sunrise or a PBR; the brightest of city lights; a long, windy country road under a supermoon.
Should open for: U2 (seriously), Beach House, The Kills, Modest Mouse
Hello June developed its danceable indie-rock sound in the nurturing arms of Morgantown, W.V., where the trio of singer and guitarist Sarah Rudy, drummer Whit Alexander and guitarist Chad Brown first made music together.
Their six-song EP Spruce, released in June 2017, displays their blend of bright, blissful rock that shimmers, even throughout its darker moments. Spruce welcomes listeners in the washy, sustained tones of "Time," which has a refrain built to linger in your conscience. The EP waves goodbye with the languid, hushed, slow build of "Colors."
Sarah Rudy makes everything count — each sustained chord, each riff, and most impactfully, passages where there's no playing at all — all in the service of its cathartic ebbs and flows. Their knack for a memorable hook is prevalent in "Dance," from the undeniable opening jaunt to the refined (yet dingy) star-gazing introspection. – Adam Harris, Mountain Stage
---
Hembree
Isaac Flynn's bandmates asked who was singing on one of his early bedroom demos, not recognizing the voice of the friend they'd played with for years.
Goes well with an outdoor deck at a craft brewery, breaking the speed limit on the Interstate, a dog park on Saturday afternoon.
Should open for: Beck, Local Natives, Portugal. The Man
Hembree's principal songwriter and frontman Isaac Flynn grew up with a studio in his basement — his father played guitar for Martina McBride during her pre-country, Midwestern rock club beginnings. So it makes sense that Hembree's EP begins with recordings made in the bedroom of Flynn's downtown Kansas City loft. Many of those demos survived as the foundations for Had It All, produced by Eric Hillman (Foreign Fields) and mixed by Joe Visciano (The Kills, Jamie xx, Beck).
Bandmates Eric Davis (keyboards) and Garrett Childers (vocals, guitar) joined Flynn in Hembree when their previous group, Quiet Corral, disbanded. Flynn had never been the lead vocalist in a band, but that changed when his bandmates asked who was singing on one of his early bedroom demos, not recognizing the voice of the friend they'd played with for years.
Now nearing a million Spotify streams of Had It All's "Holy Water," Hembree has opened for Elvis Costello, The Cold War Kids and Phoenix, and is scheduled for a SXSW official showcase in the spring. More tour dates and a new single are coming early in 2018, with a full album slated for later in the year. – Jon Hart, The Bridge
---
The Hogan Brothers
The Bay Area siblings join the resurgence of 1970s fusion with a mix of electric instruments, Latin jazz and wisps of hip-hop.
Goes well with easy grooving, tapping your foot, dancing as if no one is watching.
Should open for: Herbie Hancock, Chick Corea, Snarky Puppy, Thundercat
In the 1970s, many of the young lions of jazz plugged in their instruments and turned up the volume. Herbie Hancock, Chick Corea and John McLaughlin were all alumni of Miles Davis' groundbreaking electric bands who went on to create a subgenre that has been having a popular resurgence in the 21st century. Bands like Snarky Puppy hark back to the sounds of their predecessors while incorporating the influence of hip-hop.
The Hogan Brothers (Colin on keyboards, Steve on bass and Julian on drums) fall right in step with other bands expanding the sound of jazz these days. The defining characteristic of this music is an unbridled sense of exploration; this family band draws on unspoken communication to perform original compositions that sound at times both familiar and completely new. Deep grooves and prodigious chops make it all look and sound effortless.
The Hogan Brothers are absolutely a band deserving much wider recognition. – Felix Contreras, NPR Music
---
Jade Bird
The 20-year-old U.K. singer-songwriter schooled herself in traditional American blues and cry-in-your-whiskey honky-tonk.
Goes well with your next road trip, whether it's on Route 66 or the M6.
Should open for: John Paul White, Shelby Lynne, Jack White, Mumford & Sons
The year 2017 was a giddy ride for Jade Bird, the 20-year-old U.K. singer-songwriter well-deserving of the buzz generated in the wake of her debut EP Something American. From SXSW to the hallowed studios of Woodstock and Nashville, she's already been tagged as one of Rolling Stone's 10 New Country Artists You Need To Know, and just recently was long-listed for the BBC's Sound of 2018 prize, whose previous honorees include Adele, Michael Kiwanuka and Haim.
Having honed her craft from an early age — schooling herself in traditional American blues and cry-in-your-whiskey honky-tonk — she won herself a whole new legion of stateside fans on her recent tour, thanks to lyrical musings beyond her years and a knack for charming audiences into putting away their phones.
Bird undoubtedly will be selling out venues on her next U.S. jaunt (slated for this spring). With a new batch of new tunes, collaborations and TV appearances on the horizon, she's set herself up for a big 2018. – Gini Mascorro, KXT
---
Knox Fortune
The producer heard on Chance the Rapper's "All Night" steps to the mic on songs that epitomize youth.
Goes well with your hangover, impressing first dates, feeling warm during winter.
Should open for: BØRNS, Solange
Known mostly for his production skills, most of us first noticed Knox Fortune when he came out from behind the boards on the chorus of fellow Chicagoan Chance the Rapper's mega-hit "All Night." Thankfully, we're getting more from Knox Fortune (real name Kevin Rhomberg) in front of the mic on his latest album, Paradise. These breezy tunes, paired with his inventive production style, make for catchy earworms that might catapult (dare I say slingshot) him to ubiquity.
It's not always easy for a production-centered musician to make music that sounds organic, but Rhomberg pulls it off. His are songs that make you feel youth. Maybe it's your own in the rearview mirror, or a reminder that there are a whole bunch of people younger than you with dreams, aspirations and disposable time. – Matt Reilly, KUTX
---
Lawrence Rothman
The genderfluid artist reflects several different personas on their meticulously-produced debut album.
Goes well with morning shower karaoke.
Should open for: The Cure
"Come let me adore you / Adore your imperfections."
That's the lyric that first caught my attention, a piercing line from "Wolves Still Cry," that seemed to navigate the most intimate of spaces. Intrigued enough to search online for Lawrence Rothman, images came up of a handsome yet battered face — swollen eye, busted lip. It was all quite strange, but I found myself drawn to it.
Rothman is a genderfluid artist, reflecting several personas through songs on their debut album, The Book Of Law. With meticulous production, interesting guests and creative affiliations, and a knack for slick pop songwriting, the album captivated me from beginning to end.
With its '80s power-pop sensibility, "Wolves Still Cry" remains a favorite from the album. But there's enough of a vision here for this emerging artist to be one to watch in the year ahead. – Jason Bentley, KCRW
Read more about Lawrence Rothman
---
Liz Brasher
She shouts, rocks, rolls and tears it up on stage; her music will dig down deep to touch your soul.
Goes well with blasting the speakers on a dinner cruise around NYC, a loft house party on a Saturday night, a NOLA second line.
Should open for: Bettye LaVette, Justin Timberlake, The Mavericks
Liz Brasher is a newly-minted, Good-God-Hallelujah, shining example of the great American melting pot. Born in North Carolina to parents of Dominican heritage, the blues, soul and gospel are steeped deep within her. She currently lives in Memphis, and the city's rich musical heritage — namely, Stax and Sun Records — also informs her brand of R&B. Brasher (rhymes with Frazer) shouts, rocks, rolls, and tears it up on stage; her music will dig down deep to touch your soul.
Brasher will release her debut album this year. Her early single "Body Of Mine" recalls the girl-group thing, but somehow feels totally contemporary, too — it delivers power and frailty in equal measure. – Jessie Scott, WMOT
---
McKinley Dixon
"What I've learned is that you can always fly / Even on your back you can see the sky."
Goes well with: Ta-Nehisi Coates' coming-of-age memoir The Beautiful Struggle.
Should open for: Oddisee, Anderson .Paak, Kamasi Washington, BadBadNotGood
A self-described "angry black boy who's lucky enough to talk about it," McKinley Dixon found his voice through rap. The Richmond native's debut mixtape, 2016's Who Taught You To Hate Yourself?, tells the story of a young boy inundated by the harsh realities of police brutality, gang violence and self-hatred after witnessing a drive-by murder in his neighborhood. It's a fictionalized tale reflective of a particular kind of black experience. Dixon's own coming of age was marked by an identity crisis of a different sort. The dissociation he experienced growing up black in a primarily white environment caused him to distance himself from hip-hop, until he came to terms with internalized racism.
Dixon reflects that angst and anger, but also the hope of a young man trying to hone a sense of pride that contradicts messages to the contrary. "Story of a little black boy with his nose all runny / trying to shoot for the stars like them n----- owe him money," he raps on "Sitting On Wire." Rooted in the jazz-rap tradition, his musical journey is equally ambitious — with the help of 20 musicians, he recorded his first mixtape in his bedroom. But it's Dixon's forthcoming mixtape, The Importance Of Self Belief (due in March), that showcases his maturation. On that second installation in his planned trilogy, he plans to continue his quest with an added emphasis on "uplift[ing] voices of black women, femme and trans femme," he says, "whether in my life or outside of it." – Rodney Carmichael, NPR Music
Read more about McKinley Dixon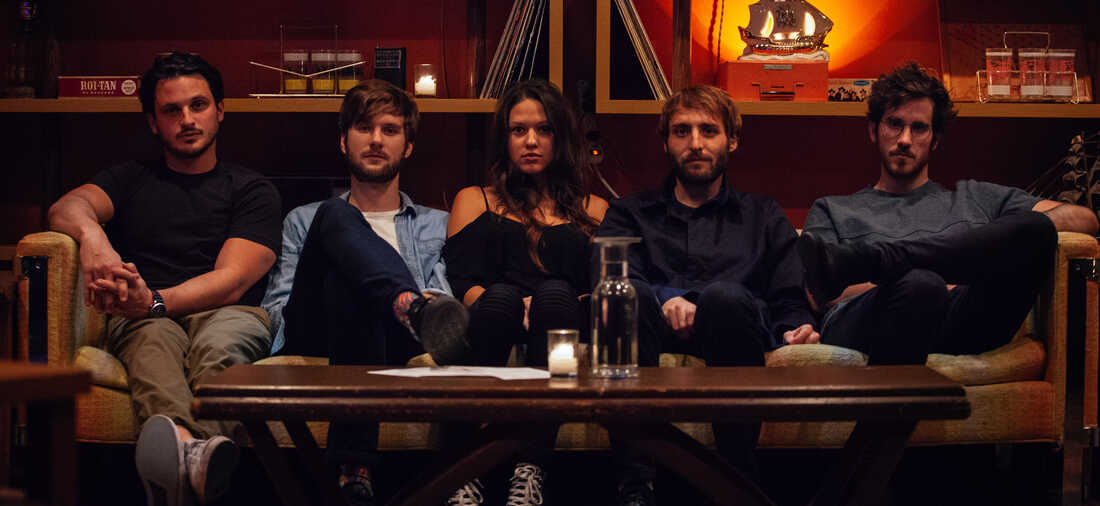 ---
Mt. Joy
Old-school classic rock blends with Americana in well-crafted songs that drip with nostalgia.
Goes well with summer festivals, psychedelic sunsets, soundboard bootlegs.
Should open for: Of Monsters and Men, Michael Kiwanuka, My Morning Jacket
The founding members of Philly-raised, L.A.-based Mt. Joy — Matt Quinn (vocals/guitar) and Sam Cooper (guitar) — have been making music since the early 2000s. But it wasn't until 2016 when the two came together and began to write songs that would become the foundation of their recently-released EP. Something clearly clicked: Early singles "Astrovan" and "Sheep" have each surpassed 4 million streams on Spotify.
Hearing Mt. Joy for the first time reminded me of the first time I heard August And Everything After by Counting Crows. Like the Crows' debut, Mt. Joy brings together elements of old-school classic rock and Americana with well-crafted songs that drip with nostalgia, and lots of well-placed singalong moments. Quinn is an emotionally powerful singer whose phrasing is filled with yearning and longing yet offers plenty of redemption.
Look for their debut full-length on Dualtone Records mid-winter. – Bruce Warren, WXPN
---
Phoebe Bridgers
Deadpan humor and eloquently-selected puns color songs which cut deep and weigh heavy.
Goes well with a meditative, introspective place; public transportation; a Catcher In The Rye re-read.
Should open for: Aimee Mann, First Aid Kit, St. Vincent, Leonard Cohen
Singer-songwriter Phoebe Bridgers began writing songs at a young age, playing them at open mics and farmers markets in Los Angeles. At age 23, she released her debut album, Stranger In The Alps, conveying dark and introspective narratives from personal experience. Her vocal inflections power astute observational lyrics that cut deep and weigh heavy.
Deadpan humor and even eloquently-selected puns occasionally lighten the bleakness. The lyrics pull from meditations on the many moments that make up our lives. Take the line in her single about having "emotional motion sickness": "Why do you sing with an English accent? I guess it's too late to change it now."
When these small observations are paired with her stunning vocal abilities, Bridgers forces listeners, song by song, to empathize with all that she conveys. – Nick Acquisto, KDHX
Read more about Phoebe Bridgers
---
The Shacks
Barely in their 20s, Shannon Wise and Max Shrager make music that transports you to a simpler time.
Goes well with a cold winter day sipping hot cocoa in front of a warm fire, a chill playlist at a slumber party.
Should open for: Chicano Batman (already happened), The xx, MGMT, Spoon
The self-titled debut EP from New York City's The Shacks feels like floating in a delicious dream — you can almost feel Shannon Wise's mesmerizing voice whispering directly into your ear.
Despite being barely in their 20s, their music has a way of transporting you to a simpler time. The Shacks have been compared to Mazzy Star, Jesus and Mary Chain and Broadcast, a testement to the band's timeless, multi-generational warmth. Their songs would be as comfortable next to an Elvis Presley track in the '60s as they are next to Coldplay today. The Shacks' music is fresh, yet familiar; intimate, yet friendly.
The Shacks EP opens with "This Strange Effect," written by Ray Davies and originally recorded by Dave Berry in 1965; Wise sings it as if it were written for her. Apple chose it as their featured song in the iPhone 8 commercial and Wise as its star. Wise and Shrager are putting the finishing touches on their first full-length record Haze, forthcoming from Big Crown Records. – Willobee Carlan, NV89
---
Sidney Gish
"I try not to think too hard and just make what I'd be interested in listening to."
Goes well with a mug of hot chocolate and a good book on a rainy day.
Should open for: Charly Bliss
Sidney Gish is a singer-songwriter and full-time student in Boston. She's been recording and releasing her own work since 2015. She released her first album, Ed Buys Houses, in December 2016 — it was met with praise for its melodic hooks and inventive subject matter.
But Gish doesn't let the positive reviews go to her head. "I try not to think too hard and just make what I'd be interested in listening to," she says. "That changes with time. I think some of the stuff I've made is kind of hyper now, but seeing someone who's the age I was when I made it enjoying it makes me really glad I made it anyway."
Her sound and brand are all homemade, and she takes pride in her "learn as you go" approach. And she's determined to keep control over her music. Gish also makes her own album art and music videos, and distributes all her work digitally, starting at first with Bandcamp and SoundCloud at first before moving on to streaming platforms through an online distributor. – Stacy Buchanan, WGBH
---
Thunderpussy
Breathing life back into rock 'n' roll, and leaving us empowered and liberated in its wake.
Goes well with rocking out.
Thunderpussy has spent the last two years refining its sound in Seattle, where its reputation and following had the band selling out clubs before it even had an album. When you see Thunderpussy in concert, you'll understand why. Thunderpussy is everything you want in rock — raw, spontaneous, bombastic, outrageous — and they've got the look, songs, musicianship and dynamic live show to take your breath away.
While the quartet awaits the outcome of a federal court case that will determine whether they can trademark their name, this is for certain: Thunderpussy deserves the recognition. Far from "immoral," the band breathes life back into rock 'n' roll, leaving us empowered and liberated in the wake of its exhilarating songs. Long live rock 'n' roll!
Thunderpussy recently signed a multiple-album deal with Stardog/Republic Records. Sylvia Massy, who has worked with Tool, Prince and System of a Down, produced the band's debut album, which will drop this spring. – Kevin Cole, KEXP
---
WebsterX
At the center of Milwaukee's growing hip-hop scene, a tall, skinny kid is ready for the national spotlight.
Goes well with feeling love at the end of the world, crowd surfing, inspiring a whole city.
Should open for: Tyler, the Creator, Lupe Fiasco, Chance the Rapper
WebsterX, a tall, skinny kid with an awkward mustache, stands in the center of Milwaukee's music scene. Recipient of the Milwaukee Journal Sentinel's No. 1 album of 2017, the Critics Choice album of the year at the Radio Milwaukee Music Awards and his face on the cover of Milwaukee Magazine, WebsterX comes from a city that loves him. And he's had a strong hand in building that scene; he performs with the New Age Narcissism collective, a rotating cast of musicians, dancers and creatives who share stages and call each other family.
When he's not on stage inspiring an audience, he can be found in the community inspiring the next generation. WebsterX helped found FREESPACE, a monthly event designed to give high school students a venue to create, learn and perform with more established local acts. The event itself has created its own community — a family for Milwaukee's young performers.
On stage and off, WebsterX is a dynamic person. He is electricity with a microphone, a big heart, a mentor — and he's ready for the national spotlight. – Jordan Lee, Radio Milwaukee
---