Review: Shopping, 'The Official Body'
Note: NPR's First Listen audio comes down after the album is released. However, you can still listen with the Spotify or Apple Music playlist at the bottom of the page.
---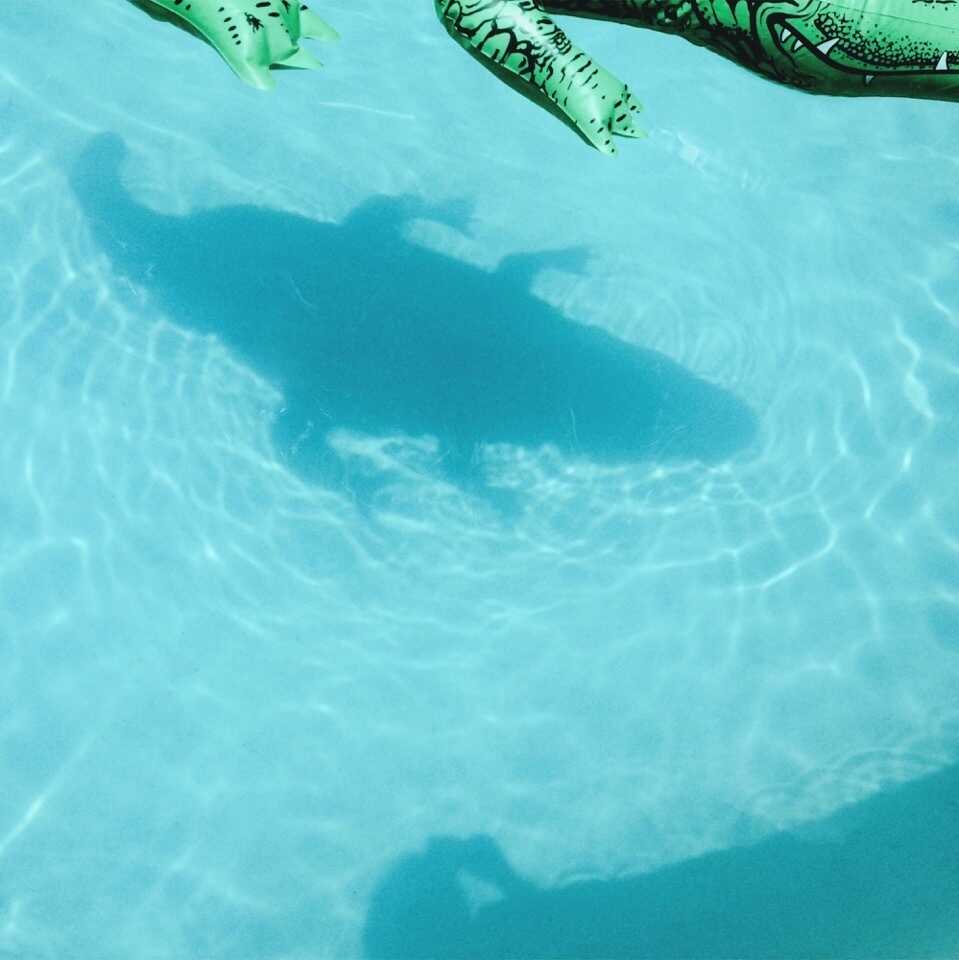 Today is a challenging time for any band with political undertones, and that goes double for Shopping. The London-based dance-punk band found itself making its third album, The Official Body, under the shadow of both Brexit and Donald Trump. On its previous albums, 2013's Consumer Complaint and 2015's Why Choose, the trio of guitarist Rachel Aggs, bassist Billy Easter and drummer Andrew Milk established their jittery, minimalist approach — but when the band addressed issues such as capitalism and gender identity, it felt like it came from a place of humor and celebration rather than angst. With The Official Body, the band could have gone either way, either doubling down on political rhetoric or fortifying listeners with buoyant, life-affirming jams. It's clear it chose the latter.
There's a bouncy locomotion to one of the album's standout tracks, "My Dad's A Dancer," with Aggs' spidery guitar weaving a spell of melody as she chants, "This is such a simple thing / You don't like me, I don't look like you." It's angry, but there's elation mixed in, punctuated by Aggs' "ha ha ha" refrain — as if she's laughing off every petty prejudice she's had to encounter as a queer woman of color. On "Asking For A Friend," her runs up and down the fretboard split the difference between twangy surf and edgy funk. Meanwhile, Easter and Milk lock into an intricate, irresistible dance rhythm. That alchemy calls to mind Shopping's post-punk forebears from the '80s such as Pylon and Au Pairs — not to mention the seminal Scottish act Orange Juice, whose frontman, Edwyn Collins, produced and recorded The Official Body. "Overtime" is equally infectious, a stomping yet syncopated meditation on chaos and doubt in a post-truth reality: "I don't know what to say / You never tell the truth / I don't know how to feel / My world is upside-down."
As with prior Shopping albums, The Official Body is sparse, skeletal and refreshingly direct because of it, with Aggs' chiming guitar free of distortion and the arrangements kept clean and direct. But the band has worked some deeper synth-bass tones to a few songs, to electrifying effect. On "Discover" and "New Values," the bass lines are thick, throbbing and ominous — they add a dramatic dimension to Shopping's otherwise crystalline sound. They also lend a heaviness and darkness to the record, although it never veers from the dance floor.
The guitar-free "Wild Child" makes more limber use of the synthesizer, which buzzes around nervously in the chorus — leaving the verses chugging along on a propulsive beat and Aggs' sweet yet acidic sloganeering. "Wild child / Let go of everything," she sings, and it feels like a cry of ecstasy as well as liberation. But there's an ironic twist: "It's about projecting the persona of someone who is always free, always partying, and you can't imagine them ever worrying about their work rotation or buying cereal," Aggs explains in a press release. "It's important to see through it, to know it's fake, but at the same time, it's so intriguing and seductive. I think this anarchic, flamboyant spirit is really important to queer culture."
Anarchic and flamboyant also happen to perfectly describe the album's lead single, "The Hype." In the song's video, the band plays poolside as a crowd of friends swim, splash, horse around and embrace their spectrum of body types. Upbeat and slippery, it's a winning punk-funk anthem worthy of legends like ESG or Tom Tom Club. And with Billy Easter's cry of "Don't believe! Ask questions!", the album reiterates the idea that anyone offering easy answers in this age of unrest ought to be taken skeptically. That message is delivered, though, without moralizing. Instead, Shopping have opted for one of the most revolutionary forces of all: fun.