Thou's Massive 'Magus' Examines The Sacred Ego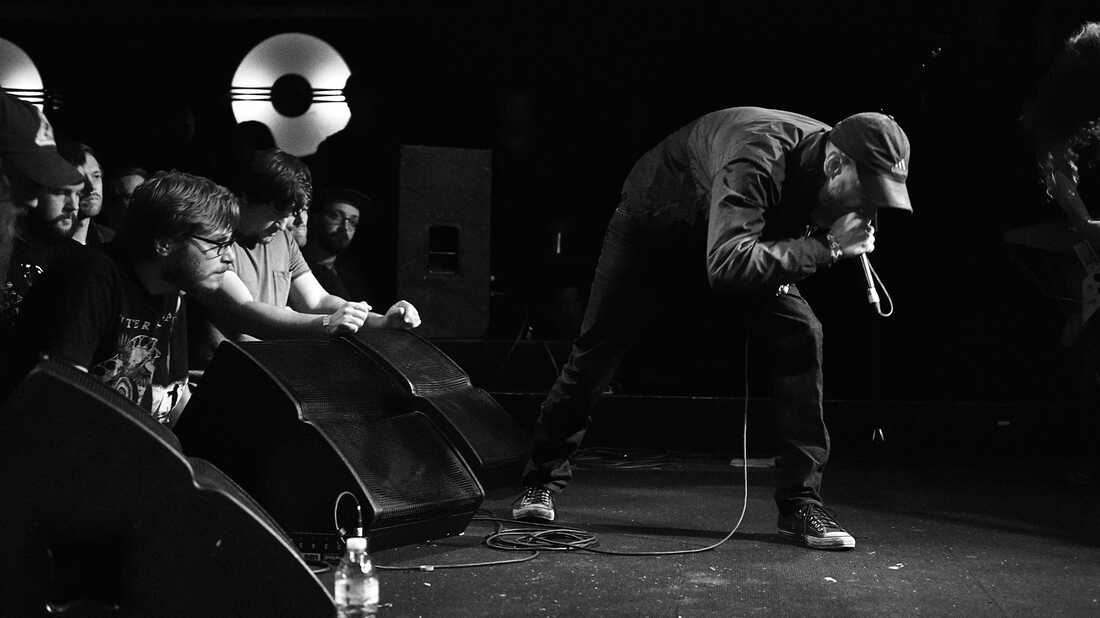 Craig Mulcahy/Courtesy of the artist
Note: NPR's First Listen audio comes down after the album is released. However, you can still listen with the Bandcamp playlist at the bottom of the page.
---
For more than a decade, Thou has taken existential rage and slow-moving sludge and wedded them to elegant melodies and Bryan Funck's serpentine scream. That mix, however ruthless in its display, has met with rapt response, as the Baton Rouge metal band evolves its heavy doom in steps rather than leaps.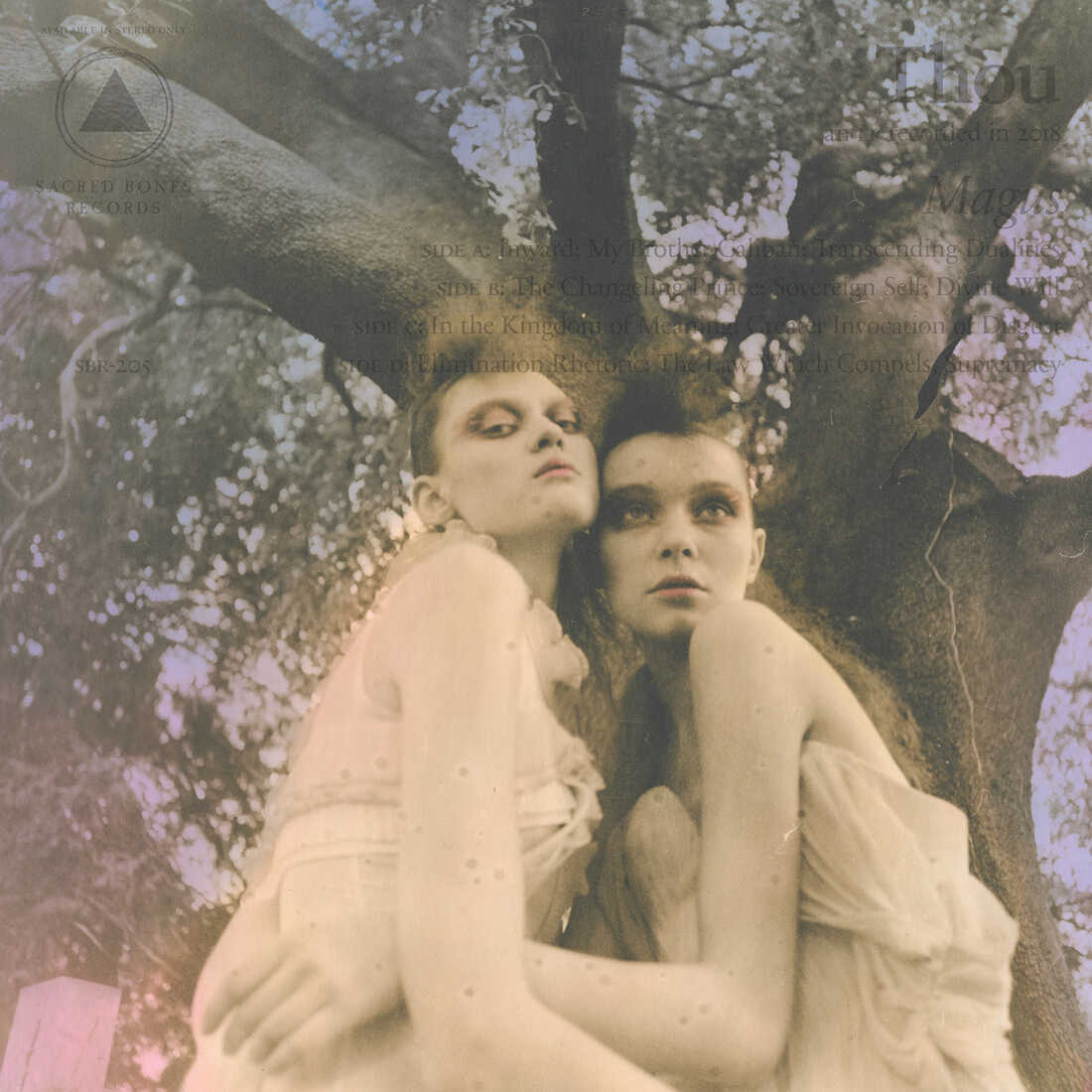 Magus is only Thou's fifth full-length album in a discography littered with EPs, split releases and collaborative efforts. The elements are familiar but far more refined; as guitarist Andy Gibbs told NPR Music in May, it's "what we normally do, but with the fat trimmed away." There's truth to that, but Gibbs downplays an impressive amalgamation of sound culled from a series of EPs released this summer: the raw and droning The House Primordial, the acoustic Inconsolable and the grungy Rhea Sylvia. You hear those textures in the interludes, for sure, but they're more crucially woven into the fabric of "In the Kingdom of Meaning" (which channels a shoegaze Soundgarden, aided by guest vocalist Emily McWilliams), "Transcending Dualities" and "The Changeling Prince" (which stretch out Thou's sense of time and space beyond drone) and the folkloric melodies hidden throughout the crumbling filth of "Sovereign Self."
But Thou has always been a punk band in metallic casing. Trace the line back from early albums Tyrant and Peasant to 2010's scene-breaking Summit and 2014's majestic Heathen, and its sonic drive — and, perhaps more importantly, its sense of purpose — stems from calling out systematic injustice. On Magus, Funck instead zooms into the individual with both exacting viciousness and hopeful sympathy.
"The main point I'm trying to make is turning the critical eye inward," Funck says. "I think people these days are very quick to criticize everyone and everything around them while still having a lot of the same faults in themselves."
Funck is thinking about identity — "the sacred ego, that wellspring of individuality and unique complexity," as written in the album's dedication — and how it can both inspire progress and, reflexively, instill groupthink fear with "the militancy of extremity, the beneficence of untempered ideology, or the divinity of cherished relationships." He warns of "masculine virtue" ("Sovereign Self") and the "misogyny-fueled fever dream" ("Elimination Rhetoric") that brings ruin to humanity. He confronts the void of dark thought ("Inward") as "In the Kingdom of Meaning" fights the urge to give up: "We have sung our anthems of pain / We refuse to exist in our despair / We will find inner sanctum / And so shall we prevail."
"One of my favorite things in Thou is to pick a real extreme point and just hammer away at that, and then pick the other extreme and tear apart whatever I wrote in the previous song," Funck says. "I really like to self-analyze and be as self-critical as I can. I think that's important to a person's individual development."
At this point, Thou's heft is a known, bruising quantity. You come to Thou with expectations of Godzilla-level riffs and incremental subversion of form, but Magus is truly massive — not just in its caustic melancholy, but in how Thou examines the self as a means of transformation.