The 100 Best Songs Of 2018
Illustration: Angela Hsieh/NPR
During a turbulent year rife with personal and political trauma, the most memorable songs pulled no punches in the pursuit of pop. They also arrived from all directions: emerging from longtime partnerships and unlikely collaborations, from fertile local scenes and solitary experiments. In the case of many — including our No. 1 song — they were actually videos, tethered to images we've been unable to shake since. These are the 100 best songs of 2018, as selected by the staff of NPR Music and our partner stations. You can listen to the songs here, check out the 50 best albums of the year or hear All Songs Considered's podcast discussion of the year in music.
---
Mindy Tucker/Courtesy of the artist
80.
Jean Grae & Quelle Chris
"Gold Purple Orange"
Jean Grae and Quelle Chris practically predicted 2018's general malaise with the March release of their dual album Everything's Fine. The LP satirizes the heavily sedated state of the union, where culture wars and political crises have contributed to more news fatigue than actual fear about our nation's future. On "Gold Purple Orange," they turn their absurdist lens toward the stereotypes and misperceptions fueling our ongoing identity crisis. "Er'body alt-right gotta be white / Er'body disagree gotta be wrong / Er'body black, d*** gotta be long," Quelle Chris raps in a droll monotone. If that doesn't wake you from your slumber, the saxophone solo most certainly will. —Rodney Carmichael
♫ LISTEN: "Gold Purple Orange"
---
79.
Joseph Calleja
"Ah! Si, ben mio"
Opera is a theatrical art, but for the fanatics, it's all about the voice. And the voice of tenor Joseph Calleja, suffused with golden Italian sunshine, is among the most satisfying today, both in beauty and execution. He pilots a flickering, old school vibrato with impeccable taste, spinning out phrases with natural flow. Unlike many tenors today, Calleja has supreme control over gradations of loud and soft, from pealing top notes that can make your skull vibrate, to quiet, fully supported fibers of tone that reach the rafters. In this classic Verdi aria, fueled by ardor and angst, a highlight is surely the lovely mezza voce (half-voice) Calleja dispenses on the final syllable of the word "trafitto" ("pierced"). Calleja is today's voice of yesterday, ringing with hope for tomorrow. —Tom Huizenga
♫ LISTEN: "Ah! Si, ben mio"
78.
Troye Sivan
"My My My!"
The chorus of "My My My!" sounds like it comes from an era of pop music not too far in the past: dizzying, danceable and so close to bursting with feeling it almost loses capacity to form words. It's like Katy Perry's "Firework" rewritten from the perspective of the firework, who'd prefer to focus less on being acknowledged for whatever spark is buried deep inside, thanks very much, and get down to the business of igniting some passions. The verses that flank that chorus begin as pleas to surrender to lust before moving on to the kind of details you might notice if you opened your eyes — oh my — during a make-out session with your new lover. Even when the song hits ecstatic highs, Sivan's tone stays satiny, which gives the chorus a feeling of inevitability, as if the singer has known all along where things would end up. You'd blush if your cheeks weren't already red from dancing. —Jacob Ganz
♫ LISTEN: "My My My!"
---
77.
Rosanne Cash
"She Remembers Everything"
The title cut from Rosanne Cash's latest album — her first in five years — is dense and haunting. "She Remembers Everything," co-written with Sam Phillips (who sings harmony on the chorus) gets more complex with each listen. Many tracks on the album grapple with the wisdom and reality of aging — bills come due and consequences can't be avoided. Tucker Martine's production, with its noirish girl-group echo, gives the songs a sideways humor and darkness. The Northern Irish playwright Brian Friel once wrote that "to remember everything is a form of madness." What do we do with all that we remember, especially those memories we're asked to get over or downplay? Memory here is a threat, a strength, a trap. This is Cash at the top of her game. —Lauren Onkey
♫ LISTEN: "She Remembers Everything"
---
76.
Jeremih & Ty Dolla Sign
"The Light"
These R&B superstars known for sexually suggestive lyrics pulled no punches on the debut single for their official collaborative project, MihTy. In fact, they doubled down, with Ty stating his intentions out the gate with a few caveats in between: "Let's have sex, but not without the foreplay (Okay, cool) / But not without the first date (Okay, cool)." No need to get hung up on the lyrics for "The Light," though, because the magic lies in the production. Ayo, Keyz and Hitmaka (formerly rapper Yung Berg) spit-shined and polished the often-used Keni Burke sample, manipulating the melody and creating a party-starter in clubs around the country. —Bobby Carter
♫ LISTEN: "The Light"
---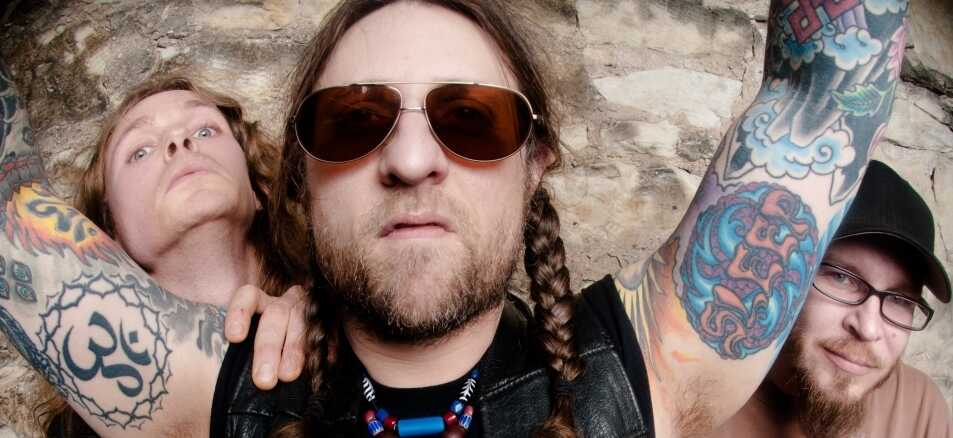 Jonathan McPhail/Courtesy of the artist
75.
YOB
"Ablaze"
Gratitude is not a theme often heard in metal. Despair, occult mythology and decomposing corpses, sure. But on YOB's eighth album, Our Raw Heart, vocalist and guitarist Mike Scheidt bows to the grace of the universe. After a near-death experience in 2017 while undergoing surgery for acute diverticulitis, Scheidt, ever the meditative metalhead, experienced a seismic shift in perspective. "Unknown by time / This ache of beyond / Shining," he howls in surrender on "Ablaze," the emotionally rapt 10-minute opener, dialing YOB's regal doom-metal to the frequency of the self. As in much of the trio's discography, riff repetition functions as a metallic mantra here, but, sitting on the edge of the afterlife, Scheidt and bassist Aaron Rieseberg break apart the majestic melody in the final minute, an offering to the beyond and a reminder to the rest of us to be grateful. —Lars Gotrich
♫ LISTEN: "Ablaze"
---
74.
Shal Marshall
"Splinters"
A joyful description of an idyllically carefree, out-of-control party (that'd be Trinidad and Tobago's annual Carnival) meant to embody and perpetuate the same, and thereby one of the biggest soca hits of the year. But can I be honest? If "Splinters" was nothing but the shimmering, bell-like synths that show up behind the chorus as Shal Marshall is entreating the bartender to hurry up with his order, I'd still have played it on repeat all year. Five little notes (courtesy of Fryktion Muzik's 2:00AM Project riddim) so intoxicating they do the job of the drinks Marshall's waiting for. Can somebody build me a time machine back to 2007 so I can buy this as my ringtone? —Jacob Ganz
♫ LISTEN: "Splinters"
---
Neil Krug/Courtesy of the artist
73.
Lana Del Rey
"Venice B****"
You could make a map of Lana Del Rey's geographic fixations; throughout her discography, she's reigned as queen from Santa Monica to L.A., presided over the downtown scenes of New York and New Jersey.
Spanning nearly 10 minutes, "Venice B****" feels like the magnum opus of her Hallmark Americana. There's the directive: "Paint me happy and blue," a hue that comes up time and again in her visions of unfussed love. There are evocative textures and tones, from ice cream to jeans, to leather and diamonds, references that have long defined her daydreams. But unlike anything else she's made, it sprawls and unspools, moving through six minutes of meditative unraveling, offering space to settle in to Lana Del Rey's world. —Lyndsey McKenna
♫ LISTEN: "Venice B****"
---
72.
Father John Misty
"Hangout at the Gallows"
Josh Tillman has certainly kept himself busy over the past few years, creating a complicated empire for Father John Misty — a name which seems to constantly oscillate between being Tillman's musical moniker and representing his alter ego. Written during a six-week period spent living in a hotel, God's Favorite Customer somehow manages to take an even darker turn than the sprawling socio-political commentary of Pure Comedy. His latest album opens with "Hangout at the Gallows," a (literal) stab at Tillman's suicidal fixations, punctuated by chilling falsetto and lyrics littered with religious allegories. Death, addiction and desperation hide around every corner, and the song lacks Father John Misty's typical satirical wink, leading the listener to frequently question the sanity of the narrator. —Kristy Guilbault
♫ LISTEN: "Hangout at the Gallows"
---
71.
Lil Baby & Gunna
"Drip Too Hard"
You can't talk about Lil Baby and Gunna this year without talking about money. Between the chart-toppers, Adidas ads and never-ending tours, the up-and-coming Atlanta rap duo is sporting the shiny glitz of a rosy future. Maybe they're dancing around a "too" hard: an unspoken line behind which sits the overdone, the overdressed, the indebted, the drowned. But rest assured, Baby and Gunna know their worth: nothing on the charts sounds this easy out the mouth or this close to the spit and dribble of speech. —Brie Martin
♫ LISTEN: "Drip Too Hard"
---
70.
Niña Dioz feat. Lido Pimienta & Ceci Bastida
"Tambalea"
Mexican rapper Niña Dioz is a powerful force on her own, and when she is teamed up with fellow Mexican musician Ceci Bastida and the Afro-Colombian and Canadian singer Lido Pimienta — who have each carved out a singular place in music — the way their distinctive styles mash together is a pleasant surprise. The result is an anthem of defiance with a musicality that's hard to shake, the three musicians bringing their "downpour of flow" to lay new ground rules of desire and wanting that will either frighten or entice. Color me enticed. —Felix Contreras
♫ LISTEN: "Tambalea"
---
69.
Mary Halvorson
"My Mind I Find In Time"
Though she made her name as an experimental guitarist and bandleader, Mary Halvorson has always had an attraction to the sort of songcraft associated with a figure like Elliott Smith. On her ambitious and staunchly unplaceable album Code Girl, her collaborators include the improvising vocalist Amirtha Kidambi, who makes even the thorniest melodic intervals sound easy — not to mention what she brings to a lyric like "Reconstruction is required in time." —Nate Chinen (WBGO)
♫ LISTEN: "My Mind I Find In Time"
---
David McClister/Courtesy of the artist
68.
The War and Treaty
"Jeep Cherokee Laredo"
The War and Treaty found an enthusiastic audience among Americana fans in 2018. Married performing partners Michael and Tanya Trotter had backgrounds in contemporary hip-hop and R&B, but also greatly admired the rapt harmonizing of now-defunct duo The Civil Wars. The musical dynamic the Trotters forge together is extravagant and openhearted in its displays of emotion, while also exuding exceptional heat and playfulness, and "Jeep Cherokee Laredo" is a great example. Riding the syncopated scamper of a New Orleans-style boogie with frisky interjections from both jazzy and countrified accompaniment, the Trotters swap teasingly scolding lines and eruptive improvisation. —Jewly Hight
♫ LISTEN: "Jeep Cherokee Laredo"
---
67.
Phonte
"Cry No More"
We didn't deserve Phonte's return to rap in 2018, but we desperately needed it. The man flexes more maturity on his solo album No News Is Good News than many artists manage in a lifespan. He faces down his own mortality on "Cry No More," a song that finds him squeezed between parenthood's polar extremes — raising one generation while confronting the lessons bequeathed by an elder one. While praying to a father gone too soon and prodding a mother he'll be tasked with caring for, Phonte contemplates the blood and bad habits coursing through his veins: "My moms used to say I was a whore just like you / So moms, I ran through even more just to spite you / And pops, my health is doing pretty good despite you / I try, so I don't die at 54 just like you." It's a delicate two-step with destiny. —Rodney Carmichael
♫ LISTEN: "Cry No More"
---
Ethan Miller/Getty Images
66.
Sade
"Flower of the Universe"
After going seven years without releasing new music, Sade dropped two outstanding tracks in 2018, both written for films. "Flower of the Universe" appeared on the soundtrack of Ava DuVernay's A Wrinkle in Time in March, and "The Big Unknown" is sung over the end credits to Steve McQueen's Widows, released last month. It's a welcome relief to hear her voice again. "Flower of the Universe," written by Sade, Andrew Hale and Ben Travers, is all about stillness. The song takes its time. Sade sings a tribute to a beloved child over a simple repetitive acoustic guitar part and lush background vocals. The instrumentation drops out for the last minute as Sade and the backup vocalists spin a wordless, orchestral coda. Let's hope these projects inspire her to record more music in the new year. —Lauren Onkey
♫ LISTEN: "The Flower of the Universe"
---
Eliot Lee Hazel/Courtesy of the artist
65.
Death Cab for Cutie
"Gold Rush"
Few bands in the past 20 years have chronicled the knotty tangle of life and its bittersweet highs and lows as acutely as Death Cab for Cutie. "Gold Rush," the most memorable earworm on the band's ninth full-length, Thank You For Today, flutters with all the wistful reflection and earnest affection of the band's most beloved work. But frontman Ben Gibbard, now in his early 40s, trades pensive introspection on restless youth and love for misgivings about growing older and the loss of identity. As he attempts to reconnect with his past, he discovers the neighborhoods and people he knew as a young adult in Seattle have been lost to the very modern "gold rush" of gentrification. While it lacks the existential weight of, say, following your lover into the everlasting void, it's still poignant and feels like a fitting transition for the next chapter of a band that's evolving with life itself. —Robin Hilton
♫ LISTEN: "Gold Rush"
---
Jimmy Fontaine/Courtesy of the artist
64.
Turnstile
"Generator"
Turnstile's hairpin turns are baked into its turnt-up hardcore with purpose, elevating its mosh jams to a hallucinatory experience beyond the pit. Time & Space is the band's most ambitious record yet, a studio creation that plays with punk's ever-malleable form but still translates to the stage with auxiliary percussion and Turnstile's explosive energy. On an album built as a front-to-back adventure, "Generator" stands out for its outrageousness — heavy thrash one minute and flange-fueled alt-rock the next, pop-punk giving way to handclapped shred. As Turnstile reworks what moves the body ecstatic, this genre-smash retains the hardcore band's wild streak with a big grin. —Lars Gotrich
♫ LISTEN: "Generator"
---
63.
Aya Nakamura
"Djadja"
Some of the most sonically satisfying R&B today is coming from way outside the genre's homeland. A case in point: the sultry single "Djadja" from the French-Malian singer Aya Nakamura (born Aya Danioko, she took part of her stage name from the sci-fi show Heroes). It's an instant classic, with its "don't play me" lyrics, thumping Caribbean beats, sweet African-style guitar and Nakamura's own big and sure-footed voice. Two hundred forty-seven million views and counting on YouTube: The world has gotten this one right. —Anastasia Tsioulcas
♫ LISTEN: "Djadja"
---
Dan Perez/Courtesy of the artist
62.
Dracula
"Como La Flor"
In the early days of folk duo Dracula, Dorys Bello sang from under a lace veil, stage-frightened. Melodies floated out of the perforations in the fabric over Eli Oviedo's parlor guitar that one might remember distantly from an old Vashti Bunyan record, from Twin Peaks, from Cuba. For nearly a decade, Dracula existed only as a live act, brief seances to be happened upon around the dimmer bars of Miami.
Dracula deals in transmutation, as in its spellbinding cover of Selena's "Como La Flor," an aching ballad that preserves the wist and self-strength of the original. Dracula may no longer be exclusively live, but the magic of "Como La Flor," like love or loss, is that it is never the same song twice. —Stefánie Fernandez
♫ LISTEN: "Como La Flor"
---
61.
Peggy Gou
"It Makes You Forget (Itgehane)"
With breezy Korean dealt in sotto voce, a rubber bongo bounce and a melody as instantly detectable as a pop chorus or a logo, Peggy Gou's stickiest production to date has quickly become something of a metric for the varied ways that audiences in warehouses, fields, yachts and bedrooms share the collective, hot-headed euphoria of what it means to care for dance music. Stylish and unimpeachable, crystalline and maybe even chemically calibrated for shaking one's ass, it's a defining piece of the sort of pleasure-principled direction the new reigning dance order demands of its superstars. —Mina Tavakoli
♫ LISTEN: "It Makes You Forget (Itgehane)"
---
☜ Previous&nbsp&nbsp&nbsp&nbsp&nbsp&nbsp&nbsp&nbsp&nbsp&nbsp&nbsp&nbsp&nbsp&nbsp&nbspNext ☞