The 100 Best Songs Of 2018
Illustration: Angela Hsieh/NPR
During a turbulent year rife with personal and political trauma, the most memorable songs pulled no punches in the pursuit of pop. They also arrived from all directions: emerging from longtime partnerships and unlikely collaborations, from fertile local scenes and solitary experiments. In the case of many — including our No. 1 song — they were actually videos, tethered to images we've been unable to shake since. These are the 100 best songs of 2018, as selected by the staff of NPR Music and our partner stations. You can listen to the songs here, check out the 50 best albums of the year or hear All Songs Considered's podcast discussion of the year in music.
---
Michael Schmelling/Courtesy of the artist
40.
Amen Dunes
"Believe"
Earlier this year, Amen Dunes (born Damon McMahon) seemed, after years of simmering, to have a breakout album on his hands with Freedom. "Believe" towered from the record like a potted-out wizard spire of '90s homage, transcending everything the song uses as a mile marker. In its last two minutes, "Believe" closes its eyes and walks backwards toward the window, growing looser and deeper while free-falling toward its terminus. The record itself was, subjectively, marred by a suite of interviews McMahon gave to promote it, in which he (knowingly or not) limited its scope. Thankfully, "Believe" is too squirmy a bird to be contained, even by its maker. —Andrew Flanagan
♫ LISTEN: "Believe"
---
39.
Tom Demac & Real Lies
"White Flowers"
When British producer Tom Demac shared news of "White Flowers" on his Facebook page in late summer, he cheekily used the hashtag #emotechno. That's not actually a thing, thank god, but it spoke to the romantic pull of "White Flowers": This song wants, nay demands, that you to feel something. That sort of prescriptive ambition can result in melodramatic garbage in the wrong hands, but Demac keeps things subtle until he doesn't. British trio Real Lies, the current kings of Anglo-Saxon saudade, provide the understated vocals, reminiscing over "yous" and whispering potentially profound phrases like "White flowers on the lamp post" and "Bliss to be alive." The deft mix of mystery and magnitude makes for one of the great rave anthems in recent memory. —Otis Hart
♫ LISTEN: "White Flowers"
38.
Nathaniel Rateliff & The Nightsweats
"You Worry Me"
Rather than try to capture the spirit of his biggest hit, "S.O.B.," Nathaniel Rateliff decided to head in a different direction. "You Worry Me" starts with one chord on a sparse piano before the rhythm section even kicks in. When Rateliff finally begins to sing, his voice comes in softly as if starting a conversation. The song continues to build, adding more layers with each new verse until it's downright ferocious, with the Night Sweats horn section taking it all the way over the top. Give Rateliff credit for offering every musician in the band enough space to shine. —Benji McPhail (The Colorado Sound)
♫ LISTEN: "You Worry Me"
---
Reuben Moore/Courtesy of the artist
37.
G Flip
"About You"
"About You" was Georgia Flipo's first public attempt at songwriting, and it shows. The song's structure is relatively by the numbers, the opening line rhymes "see" with "me," and the vague chorus borders on the banal: "You're right there / And I'm right here thinking 'bout / Here thinking about you." It should be a rather rudimentary song, a perfunctory rite of passage that portends greater things down the road. And yet, here we are at No. 37 on a list of the greatest songs of 2018. So what gives? Well, behind all its archetypal garb, "About You" smolders with a tangible tension, from her opening, ominous synths to the no-she-didn't drum fill that transformed G Flip from an anonymous unsigned uploader into a word-of-mouth star almost overnight in her native Australia. Flipo has a flair for the dramatic that you can't teach and a debut song that most bands can't touch. Just wait until she really knows what she's doing. —Otis Hart
♫ LISTEN: "About You"
---
36.
Y La Bamba
"Mujeres"
It has been a fascinating experience watching Y La Bamba's Luz Elena Mendoza find her voice as both a singer. From her earliest days her voice has stood out for the emotional impact she draws from the upper register, and 2016's Ojos del Sol was a spellbinding success of stacking her voice in a myriad of configurations on an impressive series of original songs. Then earlier this year I heard "Mujeres." It's a Spanish language challenge to sexual harassment that stacks her voice in layers, one on top of the other until it sounds like an angelic choir. It's an indication that Mendoza is becoming a visionary, and that her band continues to intrigue as it evolves. —Felix Contreras
♫ LISTEN: "Mujeres"
---
35.
Doja Cat
"Mooo!"
It's been a year of hard news all over the country and in our feeds. Enter Doja Cat, the alt-R&B artist who got her mainstream rise this year thanks to an unexpectedly viral song, "Mooo!" Goofy and delightfully weird, the track mines a nonsensical metaphor ("B****, I'm a cow") for a swag-rap bob rife with bovine puns. Not unlike the sustainable food movement, Doja Cat makes use of every part of the animal, referencing everything from cows' methane farts to their milk. "These heifers got nothin' on me / Steaks high, need a side of collard greens," she rhymes while sticking french fries up her nose in the music video. There's no logical explanation for why "Mooo!" works; it's an absurd pop song for absurd times. And despite Doja Cat's homophobic tweets — and the bungled apology that came after her viral moment — we can thank her for giving us the collective giggles during a difficult year. —Nastia Voynovskaya (KQED)
♫ LISTEN: "Mooo!"
---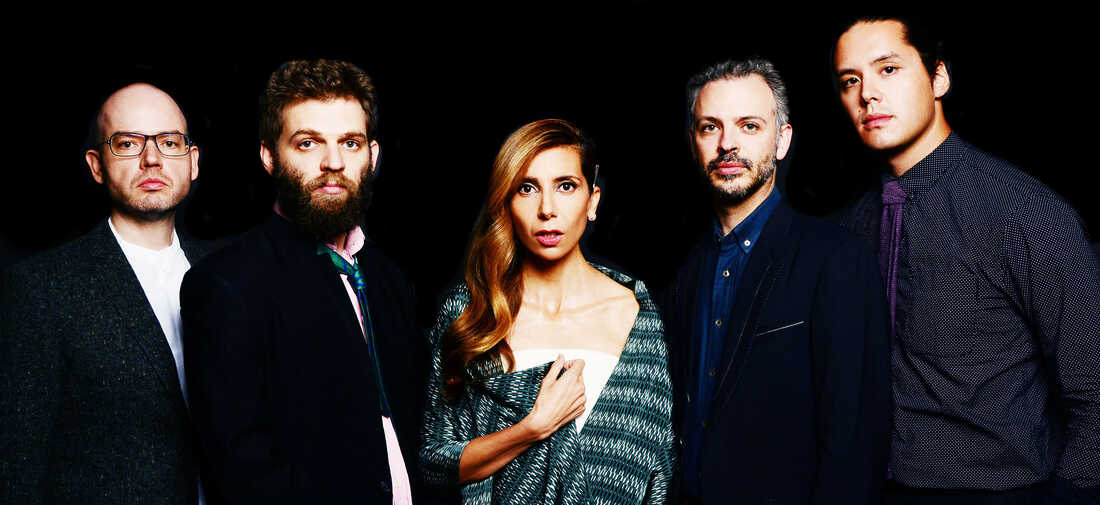 34.
Magos Herrera & Brooklyn Rider
"Volver A Los 17"
You don't need to be a Spanish speaker to feel the tension and release that haunts this performance of a 1960s classic from Chile. Magos Herrera, the smoky-voiced jazz singer from Mexico, practically whispers the verses, their poetic images swirling around the idea of returning to your 17-year-old self, whose feelings trumped reason and for whom every moment was electric with possibility. In the contrasting refrain, set to the buoyant Chilean dance beat called the cueca, Herrera's voice lightens to a wry smile as she sings of ideas entangling like ivy growing up a wall. She gets way under the skin of the song, recalling great communicators like Edith Piaf or Billie Holiday. And she's backed by Brooklyn Rider, a string quartet of boundless imagination that has honed its world-music chops playing in Yo-Yo Ma's Silk Road Ensemble. Strings pulse like anxious heartbeats and slither between and around Herrera's vocals. This is an intimate song to share intimately. —Tom Huizenga
♫ LISTEN: "Volver A Los 17"
---
Josh Goleman/Nonesuch records
33.
Gabriel Kahane
"November"
"When last we spoke," begins Gabriel Kahane, against a rippling piano tremolo, "I sang of end times / Of cities washed away." He's remembering one moment of high drama in the midst of another: "November" is the first movement on Book of Travelers, a poignant reflection on the ties that still bind us, politics be damned. Kahane wrote these songs over a two-week period, riding the rails in the immediate wake of the 2016 presidential election. He carries out his project with the same generosity of spirit as Walt Whitman, though his empathy runs a bit more pensive and less gregarious. —Nate Chinen (WBGO)
♫ LISTEN: "November"
---
32.
Jorja Smith
"The One"
"The One" starts off sounding like a James Bond theme song — moody strings, minor chords, crooning vocals, all drama. There's a tone of desperation in Smith's voice, in the way she pleads not to be "that way." Then the bouncy, rumba-esque beat comes in, and the angst lifts. Smith starts to sound like she might be playing with us a little. When she sings, "Even if I feel this way, I don't want to feel this way," she seems to be acknowledging, "Yes, this song is about loneliness and heartache and unrequited desire. But it doesn't have to feel that way, at least not completely." Somehow, it's saying yes and no at once, and there's nothing contradictory about it. —Leah Donnella
♫ LISTEN: "The One"
---
31.
Adrianne Lenker
"from"
Intimacy is the dominant tone of this song by Big Thief singer Adrianne Lenker. Her words paint vivid images — "One ear to the ground / One dog at my neck / One tongue to my tongue / Wanting to protect me / From" — but they're oblique and aslant. And that's their charm. When her album abysskiss came out, Adrianne Lenker told me that she often discovers the meanings in her own songs long after she's put them to tape. As a listener, the lilting tone in her voice, the melodic guitar rhythm and ambient sounds that permeate this and the rest of abysskiss provide a bed to chill on. Unlike the songs she records with Big Thief, these words don't repeat in my head; they're not memorable in the same way. They're more akin to underexposed film: It's hard to make out the imagery, yet it still sparks my imagination, making it possible to discover a new meaning with each listen. —Bob Boilen
♫ LISTEN: "From"
---
30.
Christine And The Queens
"5 dollars"
The delectable French pastry mille-feuille is composed of layers of puff pastry, with cream in between. Traditionally, there are three layers. But the word itself, mille-feuille, means one thousand layers (or sheets or leaves, if we're being technical about it). Christine and the Queens make pop music's mille-feuille: As soon you think you've counted the layers of depth, you'll discover more. At its surface, "5 dollars" is a perfect pop song: bright, clear, melodic, infectious. Look one layer deeper and it's literally about buying love. Peel back another layer and it's about comfort and companionship, and whether there's anything wrong with paying for either. Dip into the French version and discover that it might actually be a song about judgment and a call for its dissolution. Throughout the music video for "5 dollars," we're allowed to watch Chris dress as she reveals the leather bondage layer underneath her tailored suit and tie. Underneath that, who knows? But there are at least a thousand layers. —Talia Schlanger, World Cafe
♫ LISTEN: "5 Dollars"
---
29.
Jay Rock with Kendrick Lamar, Future and James Blake
"King's Dead"
With the release of DAMN., 2017 was a huge year for Kendrick Lamar. But this year proved just as monumental: He was tapped to curate the soundtrack for Marvel's Black Panther film, which included collaborations featuring heavy hitters like SZA, Anderson .Paak, Vince Staples, 2Chainz, Travis Scott and newcomer Jorja Smith. The jewel of the album, though, comes from Jay Rock, featuring Lamar, Future and singer-songwriter James Blake. "King's Dead" is also the debut single from Rock's 2018 release, Redemption, and it plants itself directly in the current hip-hop scene, with trap at the forefront, a few nods to hip-hop's early days, a catchy-as-hell chorus, a quick change in tempo and beat that showcase Blake's vocals, and a quick wrap-up by Lamar that's enough to leave your head spinning. This track doesn't get old; it just gets better. —Bruce Trujillo (CPR's OpenAir)
♫ LISTEN: "King's Dead"
---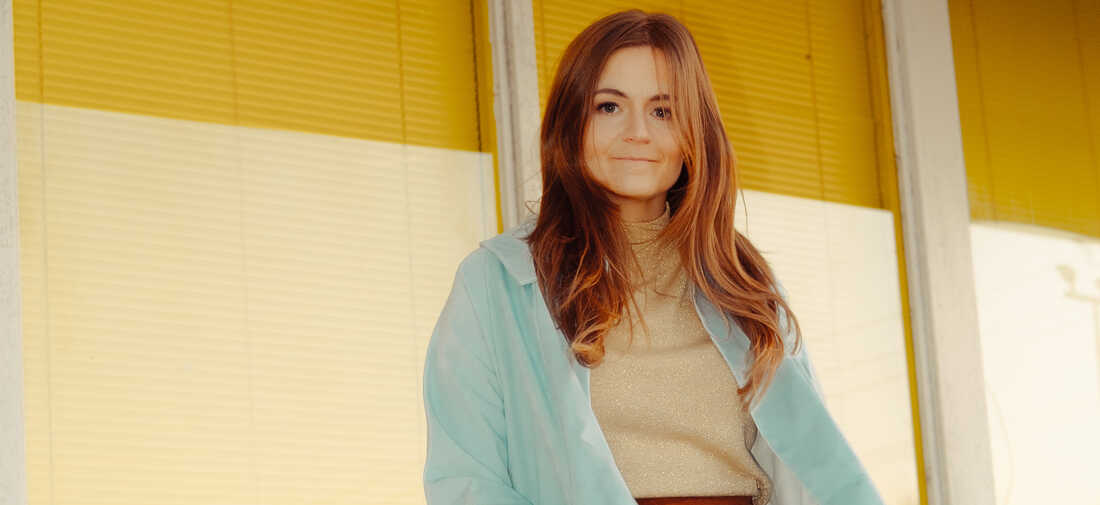 28.
Erin Rae
"Bad Mind"
If you paid attention only to the characteristically gentle tone of Erin Rae's voice in "Bad Mind," you might not expect it to make you cry. But the song holds that power, if you linger long enough on the scene the gifted Nashville songwriter paints. "Bad Mind" tells of a troubling family history — as a kid, Rae watched her aunt be declared an "unfit" mother to Rae's cousin because she was gay — as well as the way Rae came to terms with her sexuality in light of what she'd witnessed. With the kind of powerfully pointed introspection that marks her 2018 album Putting on Airs, Rae sings of the existential anxiety wrapped up in these truths; "I don't want to have a bad mind," she repeats, stating plainly the fear that your capacity for love could unravel every plan you've laid for yourself. Her uneasy reckoning results in a warm, beautiful song built of both pain and empathy. —Marissa Lorusso
♫ LISTEN: "Bad Mind"
---
Nina Ottolino/Courtesy of the artist
27.
Andrew W.K.
"Music Is Worth Living For"
On his first album in nearly a decade, Andrew W.K. reminds us that life is a wondrous marvel to behold, even when it's befouled constantly by horrific, soul-crushing news. Like much of W.K.'s work, the standout "Music Is Worth Living For" rapturously rejects what he sees as toxic cynicism, pleading with listeners to soldier on with an open heart and never back down. It's an almost comically over-the-top anthem, to be sure, but not at all ironic. The world has never needed Andrew W.K. more. —Robin Hilton
♫ LISTEN: "Music Is Worth Living For"
---
26.
Parquet Courts
"Wide Awake"
How many songs in 2018 can you think of that start with shakers, cowbell and a conga beat, followed by a funky bass line that sounds like a New Orleans party? The answer is probably either "none" or "one." Even more surprising is the source. The New York City punk band Parquet Courts, following in the footsteps of hardcore pioneers like Big Boys and Bad Brains, brings percussive funk grooves to its sixth album, Wide Awake! Yes, the result gets us dancing, but hold on. Now, pair that fun and funky sound to the band shouting, "I'm wide awake / Mind so woke 'cause my brain never pushed the brakes / I'm wide awake / Eyes so open that my vision is as sharp as a blade." The song's not only about being woke, but also about how we maintain levity in the face of it all. A police whistle and more cowbell don't hurt, either. —Carmel Holt (WFUV)
♫ LISTEN: "Wide Awake"
---
25.
Gerald Finley
"Batter My Heart"
At the heart of John Adams' vital and gripping 2005 opera Doctor Atomic, about the making of the atomic bomb, is this haunting, tautly gorgeous aria. Baritone Gerald Finley, playing Julius Oppenheimer, sings a text taken from John Donne's Holy Sonnet XIV: "Batter my heart, three person'd God / ... bend / Your force, to break, blow, burn and make me new." It has a feeling of Renaissance anxieties wrapped in modern horror, barely understood and yet deeply, viscerally felt. Finley delivers the aria with urgency and poignancy; he's a clarion voice sailing over the turbulent rumblings of the orchestra, the bite of each of his consonants making clear exactly just how much lies at stake. "Batter My Heart" has been so successful already that Finley has recorded it separately in a solo album (for the Chandos label, back in 2010). But the punch comes straight to the gut when you hear it amidst the full opera, released as a recording just this year. —Anastasia Tsioulcas
♫ BUY: "Batter My Heart"
---
24.
Kamasi Washington
"Show Us the Way"
Saxophonist Kamasi Washington has blazed a bold and unmistakable trail across jazz, and in "Show Us the Way," you get a glimpse of how he's pulling that off. What's fascinating about this track is the presence of two drummers: Stylistically, the choice influences all the playing in a way that makes the entire piece a rhythmic statement. The main melody of "Show Us the Way" starts on the second beat, which is like holding your breath for a nanosecond before you start speaking, giving the melody a bit of a stutter step. Solos by both the piano and tenor sax burn with so much energy, it's as if they're yet more rhythm instruments. The result actually brings to mind the Duane Allman-era Allman Brothers, with the way those two drummers provided fuel for a pioneering mix of blues, jazz and rock. —Felix Contreras
♫ LISTEN: "Show Us the Way"
---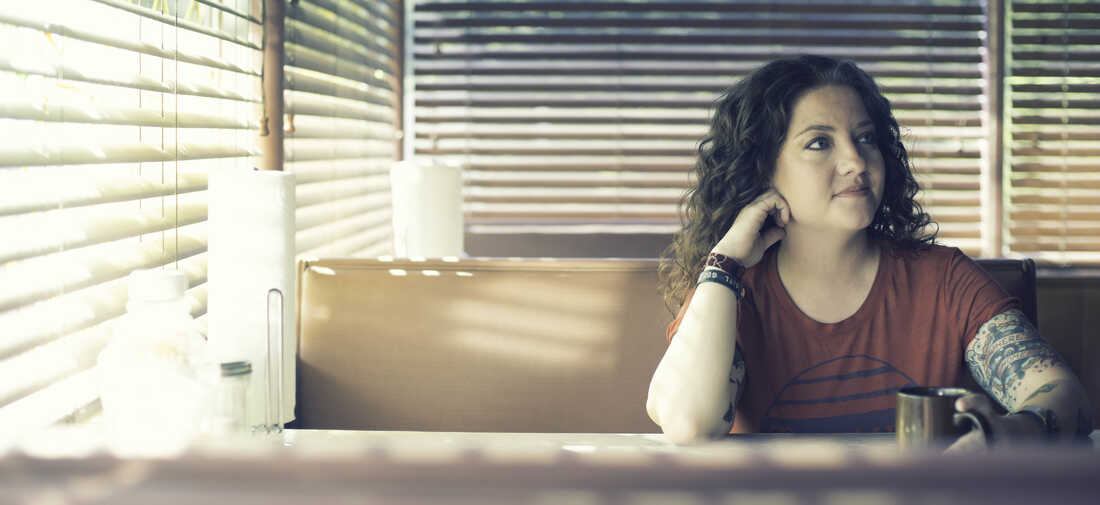 23.
Ashley McBryde
"Girl Goin' Nowhere"
Ashley McBryde established herself as country music's most charismatic, naturalistic new voice this year. On her major-label debut Girl Going Nowhere, she sounded equally at home singing Southern rock, blues-pop and folk-country, summoning leathery sentimentality as readily as she did good-natured provocation. She showed a tremendous knack for writing songs from a posture of unfussy stubbornness and delivering them in a hearty, honeyed drawl that could also be put to strikingly delicate use. The subdued title track showcases McBryde's gift for getting listeners on her side emotionally. Over fingerpicked acoustic guitar, she coolly recounts the ridicule she received for her musical aspirations in her youth, then invites her audience to savor the fruits of her unpretentiously determined labors along with her. It's a song that can be counted on to hush even the rowdiest club crowd. —Jewly Hight
♫ LISTEN: "Girl Goin' Nowhere"
---
22.
The Beths
"Little Death"
"Little Death" begins with chimes, mimicking the goosebumps that run up and down your arms whether it's been moments or months since you last saw your love. "When you're near / My heart starts beating faster / The world starts moving slower / And I just freeze," sighs The Beths guitarist and songwriter Elizabeth Stokes. As the guitars pick up the pace and melodies entwine, your heart quickens with anticipation as the Auckland guitar-pop band vaults into unknown paths of romance with delirious pop-punk abandon. But there's also a self-aware wink to Stokes' lovesickness, that "little death" a not-so-subtle nod to what the French call an orgasm. As shoegazing guitars give way to a frenzied call-and-response, there's an earnest sense of la petite mort's consciousness-rattling effect — of letting one's vulnerabilities show whenever "you say my name." —Lars Gotrich
♫ LISTEN: "Little Death"
---
21.
Nils Frahm
"My Friend the Forest"
If you're looking for peace of mind, it's here in a song. Nils Frahm's "My Friend the Forest" is an introspective five-minute piano journey that seems to alter space and time by slowing down your life and changing the mood. The German composer recorded this, from his album All Melody, in an old East Berlin broadcast studio, which he customized to suit his ethereal music. He captured the piano in ways you've likely never heard, with microphones tight to the piano's mechanisms. Every part of the instrument's innards contribute to the composition and rhythm. The piano becomes a living, breathing organism. This calming music works both as background and foreground, and playing this song will likely change your day. —Bob Boilen
♫ LISTEN: "My Friend The Forest"
---
☜ Previous&nbsp&nbsp&nbsp&nbsp&nbsp&nbsp&nbsp&nbsp&nbsp&nbsp&nbsp&nbsp&nbsp&nbsp&nbspNext ☞