More About the Show
Invisibilia launched in January 2015 and the podcast quickly climbed the ranks to number one on the iTunes top chart. Excerpts of the show are featured on the NPR News programs Morning Edition and All Things Considered. Invisibilia also creates short videos on the psychological and social science from the stories, available on NPR's YouTube channel and publishes articles and interviews on NPR.org.
---
Yowei Shaw is the co-host and editorial lead of NPR's Invisibilia. Her work on the show has taken listeners into the uncomfortable world of racial preferences in dating and whether you can change them, an unlikely love story in martial law era Taiwan, and a Midwestern town sharply divided in how it sees wild black bears.
Yowei got her start in audio storytelling by teaching youth media (when she a youth herself). Her work has been featured on This American Life, Pop Up Magazine, The World, and has been honored with a Third Coast Documentary Award, a United States Artists fellowship, a Leeway Transformation Award, a National Edward R. Murrow Award, and an AAJA National Journalism Association Award.
She is a proud 2011 AIR New Voices scholar, auntie, daughter of Taiwanese-American immigrants, and member of multiple friend crews. And once upon a time, she made really good elevator music in Chinatown, Philadelphia.
---
Kia Miakka Natisse is the co-host of NPR's Invisibilia. A trained journalist turned artist, her love for storytelling is a driving creative force that's led her to many unexpected places. She's worked on a number of just-okay reality shows; wrote hot takes on pop culture, jokes for teens, and comics for moms; substitute taught kindergarten; and did a bunch of artist residencies, most namely the Third Coast Radio Residency, which, unarguably, changed her life.
Since joining NPR she's helped cover a summer camp that's confronting race, helped produce a story about a woman who can smell disease, been the voice of Dorothy Height, and revisited the legend of the most famous super-spreader in America.
A native of Buffalo, NY, Kia Miakka Natisse is a graduate of Howard University and New York University.
---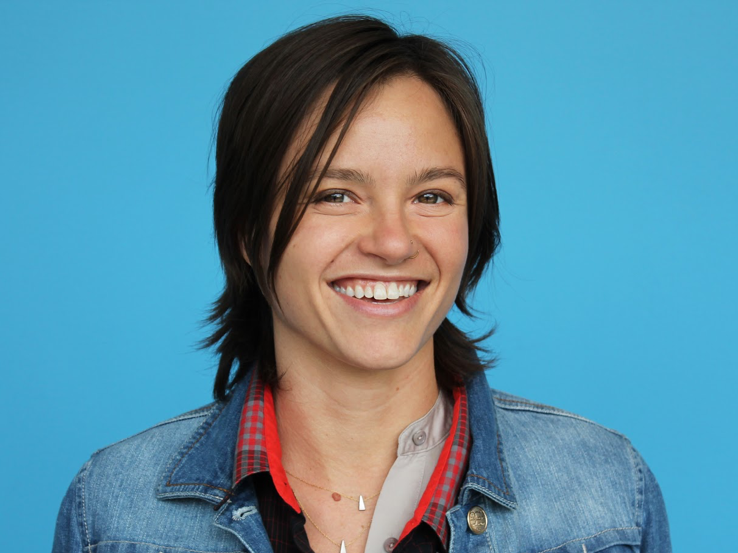 Abby Wendle is a reporter and producer for NPR's Invisibilia. Her work on the show has thrown listeners into the uncertainty of a tornado, helped them hear climate change, and solicited life advice from the late John Prine.
Before joining Invisibilia, Abby was a farm reporter for Harvest Public Media in rural Illinois and helped launch This Land Radio in Tulsa, Oklahoma. Her work has appeared on NPR News, the BBC, CBC, and ABC in Australia, and has received awards from The Missouri Review, The Third Coast International Audio Festival, and KCRW's 24 Hour Radio Race.
Abby also enjoys creating experimental sound art. Her ongoing project, The Howling Dome - inspired by producing this Invisibilia episode - is a collaborative sonic experience in which people are invited to make noises they associate with a pain or grievance in their life.
She has two cats and likes to grow peppers, pickle, weld, and swim - both laps and in the wild.
---
Andrew Mambo joined Invisibilia as a Reporter/Producer on Invisibilia after working at ESPN, where he was a founding producer of 30 for 30 Podcasts, the network's audio documentary series telling stories from the world of sports. Before that, he was an associate producer at WNYC's Radio Rookies, where he worked with new reporters on story development, script writing and sound design. He also co-produced the documentary "The Gettysburg Story," and began his career as a reporter for the BBC.
---
The Founding Team
Invisibilia was founded in 2014 by senior editor Anne Gudenkauf and co-hosts Alix Spiegel and Lulu Miller. As the founder and leader of NPR's Science Desk for nearly 40 years, Gudenkauf was instrumental in bring the podcast to life. As founding producers of This American Life and Radiolab, respectively, award-winning science reporters Spiegel and Miller had decades of experience in longform narrative audio storytelling when they launched the show. In 2015, Hanna Rosin, best-selling and critically acclaimed author and reporter, joined as co-host.