Rx For Medical Debt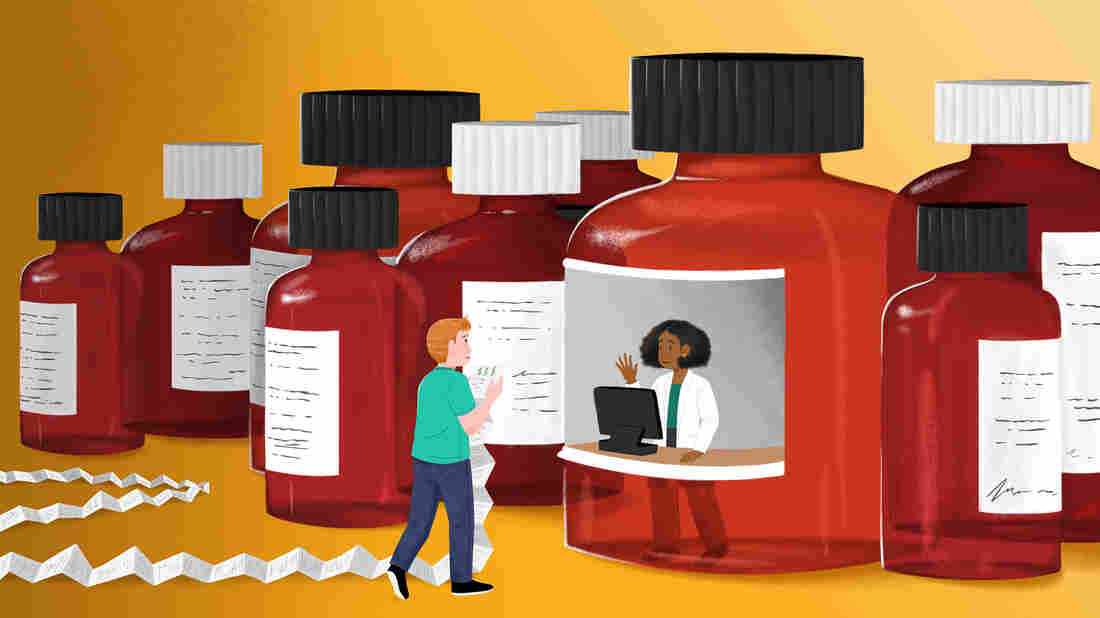 This page was updated Aug. 9, 2019.
You go to the doctor to be healthy, but for millions, a visit comes with a bad side effect: huge bills that can lead to serious debt. One in 5 Americans struggles with medical bills. Here are things you do to get medical bills reduced — or even forgiven.
1. Ask for help as soon as possible.
Call the hospital and ask if you qualify for the hospital's "financial assistance policy" — sometimes hospitals call it "charity care." If your income qualifies you for this help, sometimes the hospital might cut your bill in half or even forgive it completely. Non-profit hospitals are required by law to have these assistance policies.
You just have to know to ask for this help.
2. Don't pay the sticker price!
The hospital may bill you for the "chargemaster" rate, which is typically much higher than the price insurance companies pay.
"They'll say, well, our chargemaster rate is $10,000 for an MRI," explains Jen Bosco, an attorney with the nonprofit National Consumer Law Center. "But they might work out something with the insurance company to just charge $5,000 for the MRI. ... An uninsured person might be actually billed for the full chargemaster price."
Research fair prices for medical procedures through Healthcare Bluebook.
3. Be persistent.
It may take a long time — months or even years — to reach a deal you can afford. It's worth it to keep going.
"Channel your inner pushy lawyer," says Bosco.
4. Don't put medical debt on a credit card.
Paying by credit card only shifts the debt away from the hospital, where it may have a low interest rate or even none at all, into a high-cost form of debt.
And once you do that, you lose the protections that come with medical debt.
5. Remember that medical debt is not as urgent as your other bills.
Pay your mortgage and credit card bills first, Bosco says — protect your home and your means to get to and from work, and don't run up expensive balances on credit cards.
Also, medical debt is not as damaging to your credit report as other debts — it's actually weighted differently. On top of that, federal law blocks credit bureaus from putting medical debt on your credit report until it's been past due for six months, leaving you time to negotiate with your hospital or insurance company.
6. Take steps to make debt collectors stop calling.
"You can get the debt collector to stop calling you," Bosco says. "Send them a no-contact letter. Tell them over the phone that you do not want to be called the number that they're calling you at."
Instructions for do-not-contact letters can be found in the National Consumer Law Center's book Surviving Debt.
Also, the states each have a statute of limitations for how long you can be sued by a debt collector for debt. If you think you might not actually owe the money and that insurance made a mistake, you can request an internal review from the insurance company.
7. A non-profit advocate can help.
The National Foundation for Credit Counseling can help you find good credit counselors.