The Governor Is Suing My Hometown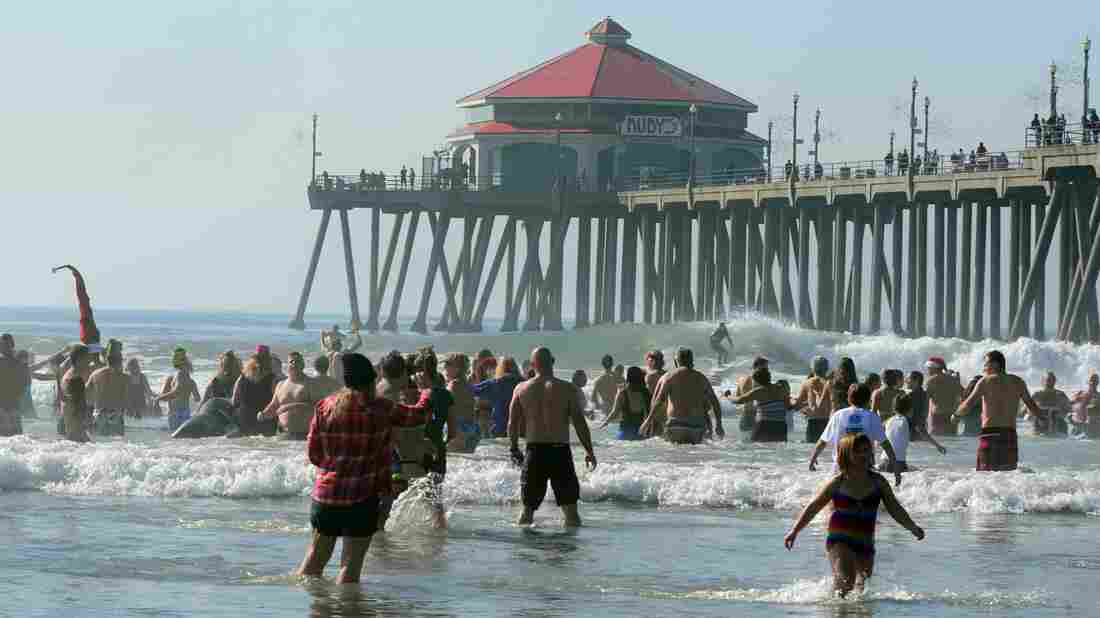 FREDERIC J. BROWN/AFP/Getty Images
California Governor Gavin Newsom says his state is in the midst of a housing crisis. The economy is growing, the population is swelling, but there just aren't enough homes to go around. Rent and home prices are marching higher, and the homeless populations of the state's largest cities are growing fast.
Newsom says the solution is to build more housing, and he has demanded that cities throughout the state live up to rules that require them to build enough homes to meet demand. Most have fallen into line, but several have resisted, including Huntington Beach. Many people there are dismayed by the pace of development that has changed Surf City's beachy feel, and the mayor has said that he will not sanction the building demanded by the state. Newsom has responded by taking Huntington Beach to court.
Today on The Indicator, we look at how this came to pass, through the eyes of a long-time Surf City resident, our very own producer Darius Rafieyan.
Music by Drop Electric. Find us: Twitter / Facebook / Newsletter.
Subscribe to our show on Apple Podcasts, PocketCasts and NPR One.