'Doctor Sleep': Is This Sequel Equal To 'The Shining'?
'Doctor Sleep': Is This Sequel Equal To 'The Shining'?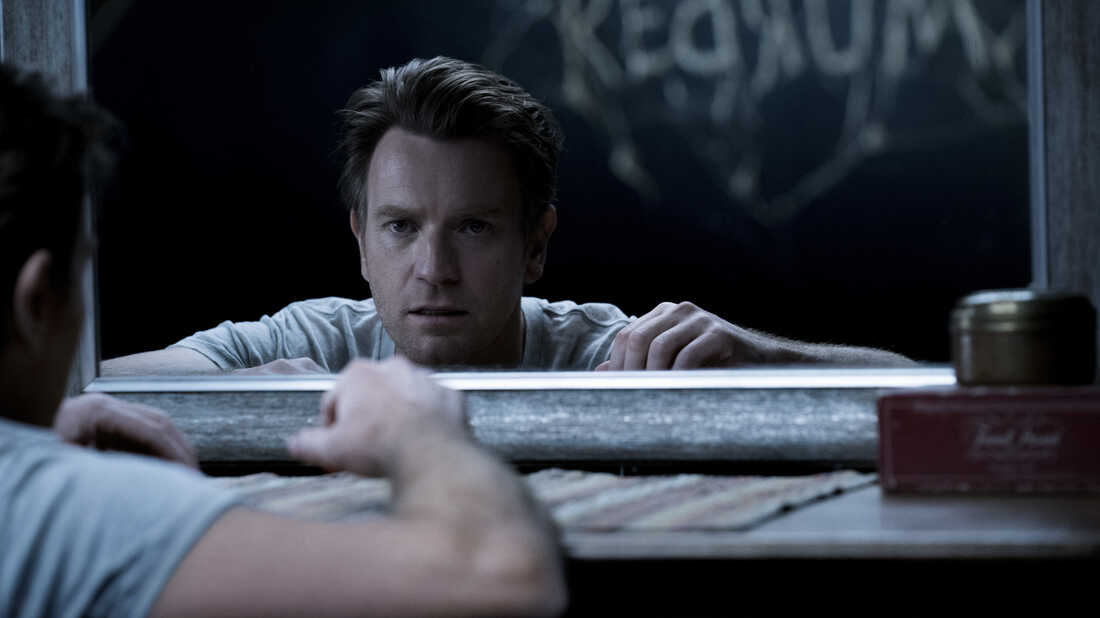 Jessica Miglio/Warner Bros. Pictures
Stephen King's novel The Shining was about a haunted hotel and a boy named Danny Torrance with psychic powers. In 2013, Stephen King wrote a sequel. In that book Danny Torrance is all grown up, but still haunted — literally and figuratively — by the ghosts of his past. He's played by Ewan MacGregor in the new film Doctor Sleep, which adapts King's novel.
Show Notes:
What's making Stephen happy: Anthony Ramos album 'The Good and the Bad', Leslie Odom Jr. album 'Mr', and Clipping album 'There Existed An Addiction to Blood'
What's making Mallory happy: Demi Adejuyigbe's take on the Succession theme and Jenny Zhang's essay The Rise (and Stall) of the Boba Generation
What;s making Glen happy: Death Wins A Goldfish: Reflections from a Grim Reaper's Yearlong Sabbatical (Satire Book, Work Life Balance Book) by Brian Rea
The audio was produced and edited by Emmanuel Johnson.