The Ventilator: Life, Death And The Choices We Make At The End
The Ventilator: Life, Death And The Choices We Make At The End
For much of their lives together, Stephanie Rinka and her husband, John, had ongoing conversations about end-of-life issues. Stephanie was a nurse, and she cared for many people suffering from incurable illnesses and debilitating traumas.
Stephanie treated her patients with great care and dignity. Privately, though, she told John she wouldn't want to be kept alive if her quality of life was gone. For Stephanie, quality of life was defined by action. She was always on the move. She liked to snorkel and hike and wander beaches. She was restless and energetic. The idea of being inside a body that didn't function terrified her.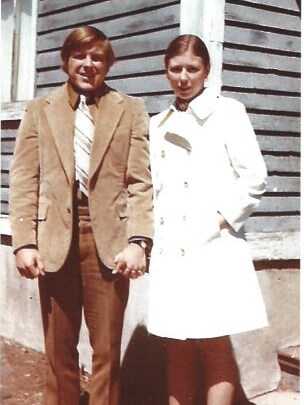 "She would say, 'John just shoot me, don't ever let me get to that point.' I heard that, I don't know how many times," John says.
One of her sons, Jason Rinka heard it too, even when he was just a kid.
"Whenever we'd discussed somebody she'd seen in the emergency room or seen in the hospital I just distinctly remember her telling me, 'I don't want to be like that, I don't ever want to end up like that.'"
This is the story of the Rinka family and what happened when tragedy befell them. It's a story that explores how the choices we prefer when we're healthy may no longer make sense to us when we're actually confronting death.