New Mix: Jesca Hoop, Lee 'Scratch' Perry, Esmé Patterson, More
New Mix: Jesca Hoop, Lee 'Scratch' Perry, Esmé Patterson, More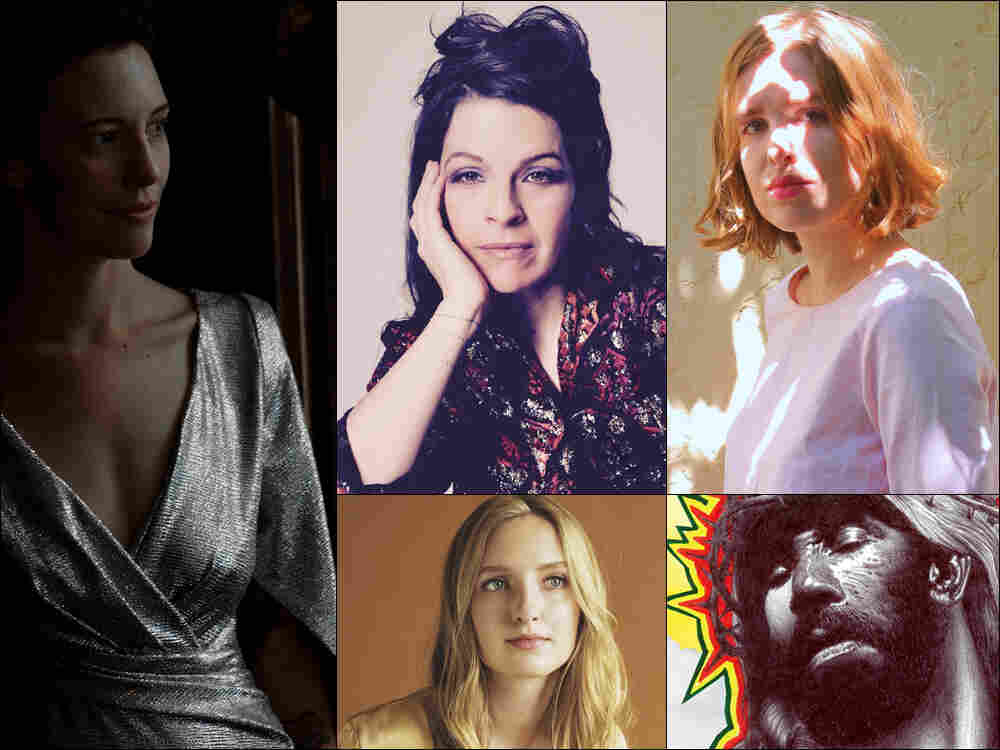 I start this edition of All Songs Considered with a few sonic adventures. First up is a radical collaboration between reggae legend and dub master Lee "Scratch" Perry, British producer Adrian Sherwood and Brian Eno. Brian Eno remixed "Makumba Rock" from the Lee "Scratch" Perry album Rainford, calling the new mix, "Here Come The Warm Dreads." From there, we take a wild ride with Sunny Jain, the percussionist from the band Red Baraat. He has a new record coming called Wild Wild East. The album revolves around the themes of cowboys and immigrants, with a song called "Immigrant Warrior." Then Ethan Gruska has the sonically bold record, En Garde with the song "Event Horizon."
This weekend I saw an opening act that knocked me out; the band is called Tadzio. They're from Philadelphia and combine sounds somewhere between the drone-iness I love in Irish music, the purity I hear English folk music and the playfulness of progressive rock. I follow that with"Something to Believe In," a love song from Madison Cunningham that skips the cliches often heard in too many love songs. There's also new music from Jesca Hoop. Her album Stonechild has been on constant repeat for me. From those Stonechild sessions comes a two-song collection called Afterbirth that includes the one I play, "Song for a Bygone Era."
I end today's show with the first new song from Esmé Patterson in almost four years. She calls this a song of longing, for the end of longing; it's called "Light In Your Window."
1. Lee "Scratch" Perry: "Here Come The Warm Dreads" from Heavy Rain
2. Sunny Jain: "Immigrant Warrior" from Wild Wild East
3. Ethan Gruska: "Event Horizon" from EN GARDE
4. Tadzio: "Defiance" from The Sick Room
5. Madison Cunningham: "Something to Believe In" from Who Are You Now
6. Wished Bone: "Hold Me" (Single)
7. Jesca Hoop: "Song for a Bygone Era" from Afterbirth
8. Esmé Patterson: "Light in Your Window" (Single)