Witness Vote Fails, But Impeachment Trial Stretches To Next Week
Witness Vote Fails, But Impeachment Trial Stretches To Next Week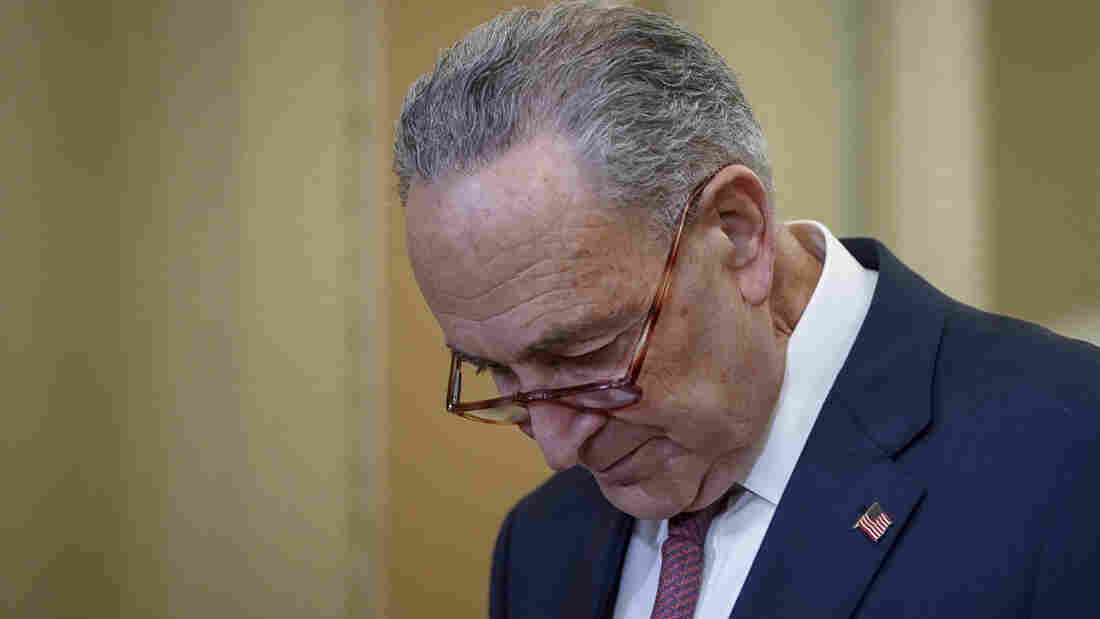 Drew Angerer/Getty Images
The Senate adjourned for the weekend, but the impeachment trial of President Trump is not over.
Senators voted not to hear from new witnesses on Friday — a move Minority Leader Chuck Schumer called it a "grand tragedy." Though several Republicans had concerns with the president's conduct, they ultimately decided allowing witnesses wouldn't be enough to convince them that conduct is impeachable.
This episode: White House correspondent Tamara Keith, congressional editor Deirdre Walsh, and Congressional correspondent Kelsey Snell.
Connect:
Subscribe to the NPR Politics Podcast here.
Email the show at nprpolitics@npr.org.
Join the NPR Politics Podcast Facebook Group.
Subscribe to the NPR Politics Newsletter.
Find and support your local public radio station.