New Mix: Car Seat Headrest, Anna Calvi, Wire, More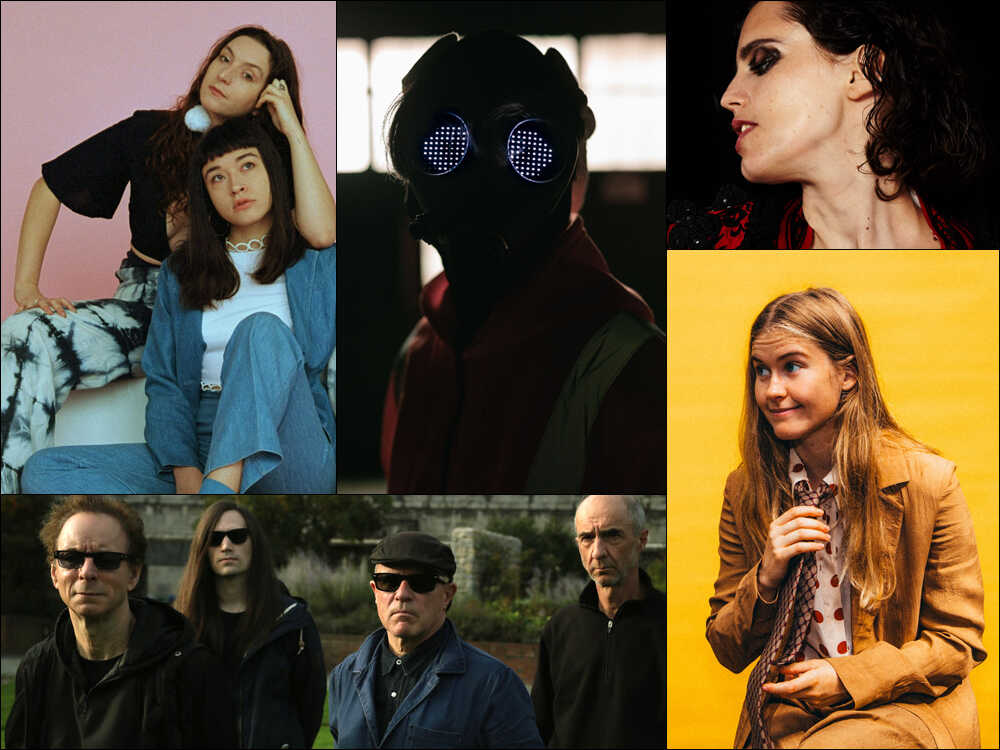 On this edition of All Songs Considered, we hear the first all-new music from Car Seat Headrest in four years. What's fascinating about this song is how Will Toledo challenged himself to make music differently than in the past. This new song, "Can't Cool Me Down," features Will on synthesizer, organ, programmed drums and, more importantly, no guitar.
I also play music by one of the most enduring bands of the last 40 years, Wire. This band has just released its seventeenth album. Their influence on music began in 1977 with the aggressive album, Pink Flag, followed by one of the greatest art-rock albums ever made, Chairs Missing. They've made great albums in every decade since and this record, Mind Hive is no exception.
Anna Calvi has taken songs from her 2018 album Hunter and reworked seven of the songs on a record called Hunted. I play a collaboration between Anna Calvi and Courtney Barnett on a track called "Don't Beat The Girl Out Of My Boy."
There's new music from Ohmme, the musical duo of Sima Cunningham and Macie Stewart, along with drummer Matt Carroll. The Chicago-area band has a new record coming called Fantasize Your Ghost and I play the song, "3 2 4 3."
Alex the Astronaut is the project of Alex Lynn, an artist from Sydney Australia who came to the U.S. a few years ago on a scholarship to play soccer. She also studied math and physics at Long Island University. She created demos in her dorm just a few years ago; now Alex the Astronaut has this endearing ode to friendship called, "I Think You're Great."
I end the show with a tune from Washington, D.C.'s Beauty Pill. Ten years ago, they did a score for a play called suicide.chat.room. That soundtrack included a cover of David Bowie's "Jump They Say." It was a song of forgiveness to David Bowie's brother, Terry who took his own life. The cover by Beauty Pill is slowed down to emphasize the potent lyrics of that song and is part of this new album of old recordings called, Sorry You're Here.
1. Anna Calvi: "Don't Beat the Girl out of My Boy" (feat. Courtney Barnett) from Hunted
2. Ohmme: "3 2 4 3" from Fantasize Your Ghost
3. Wire: "Cactused" from Mind Hive
4. Car Seat Headrest: "Can't Cool Me Down" (Single)
5. Alex the Astronaut: "I Think You're Great" (Single)
6. Beauty Pill: "J.T.S. Study No. 1" from Sorry You're Here